Today, sister mom and i went on a great trip!

To a huge waterfall! And we found this huge field too, that no one else knows about! it was great.

Here's me standing with mom in the field.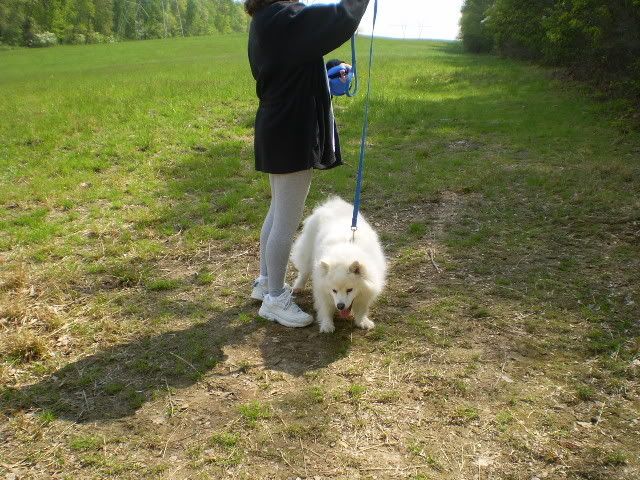 And here, is the shot of where we are: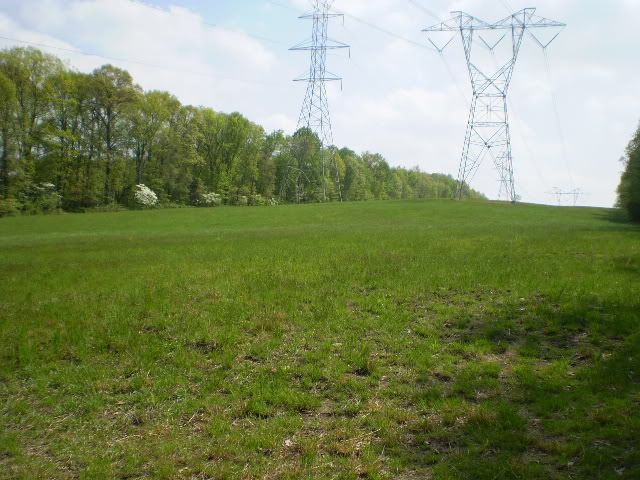 To get here, we had to climb a steep slope... (this is from the top)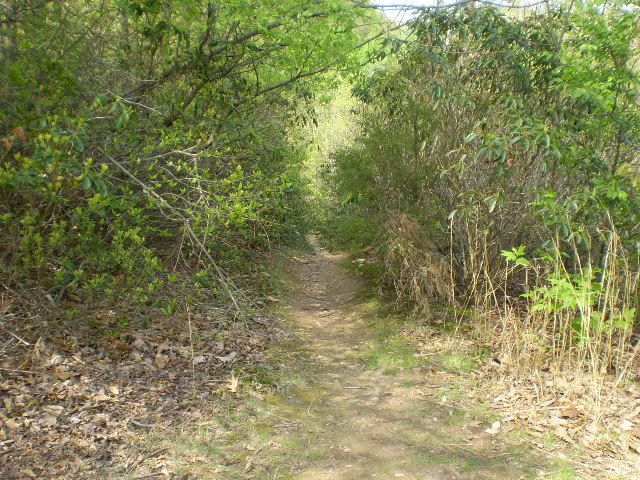 It was rough but we made it! It doesn't look that steep, but it was i promise!

then mom and i decided to run a little bit.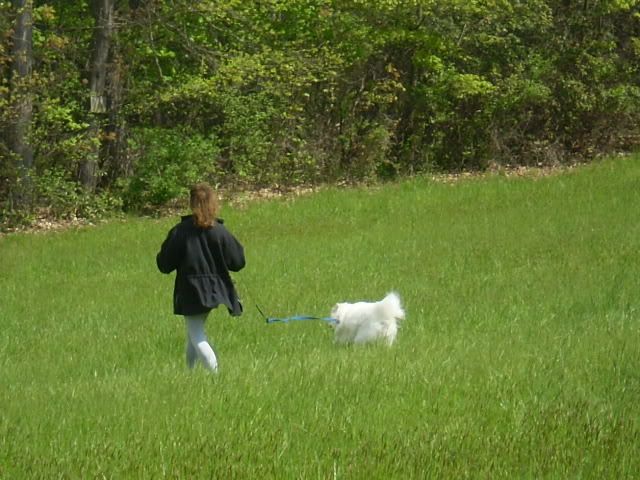 See us runnin?!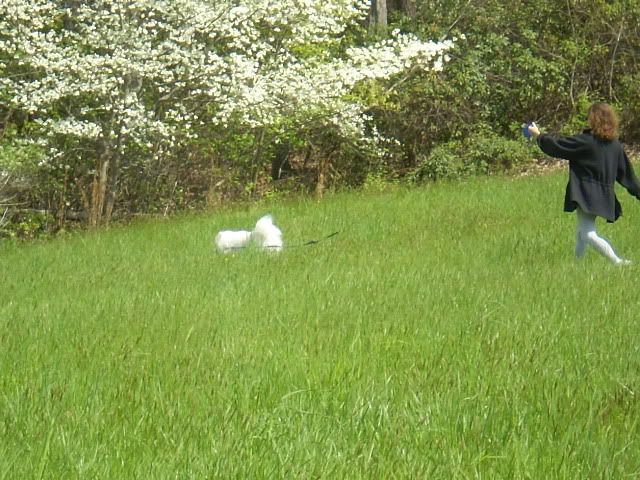 But, we're not as close as you think! Here's where we are without the zoom! We ran far!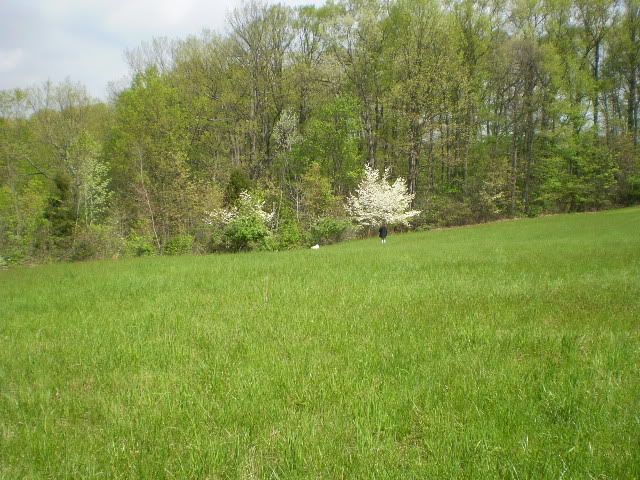 And here i am running back to sister. There's no sound, because we used the camera.



Then i stood and rested in the shade for a minute...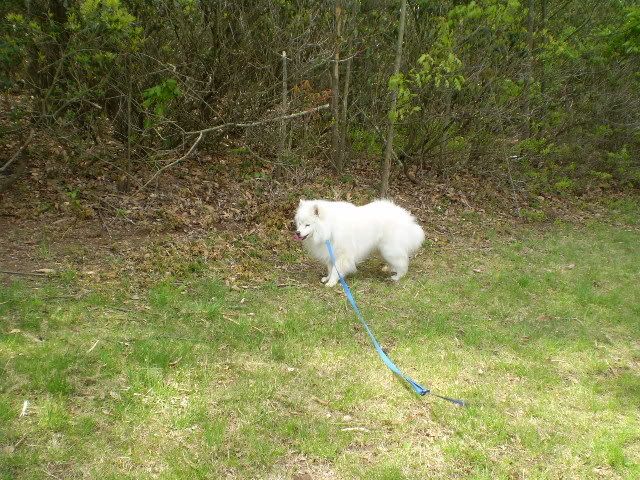 Then a brief stop at the top of the waterfall, to get a quick drink!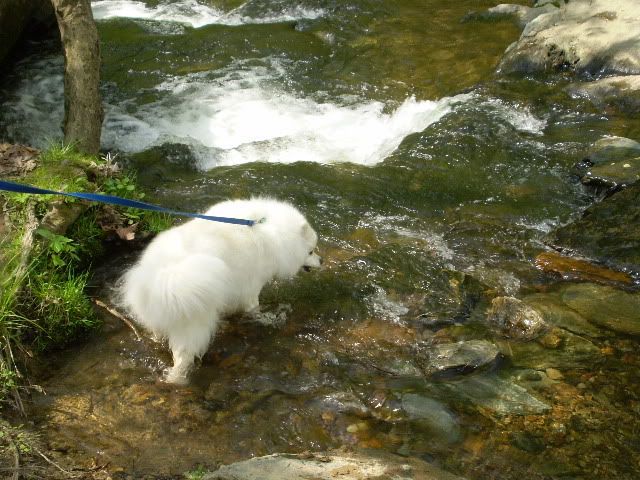 You can't tell from this shot how high up we are, but i'll show you the view from the bottom soon. See, you can see over the edge of the falls right here....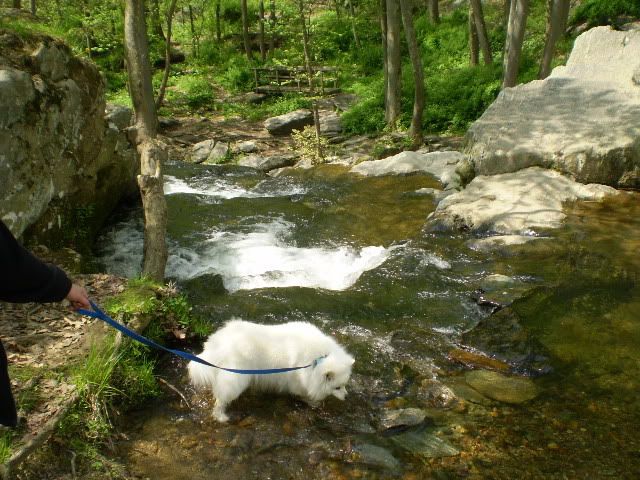 Oh drinks are really good!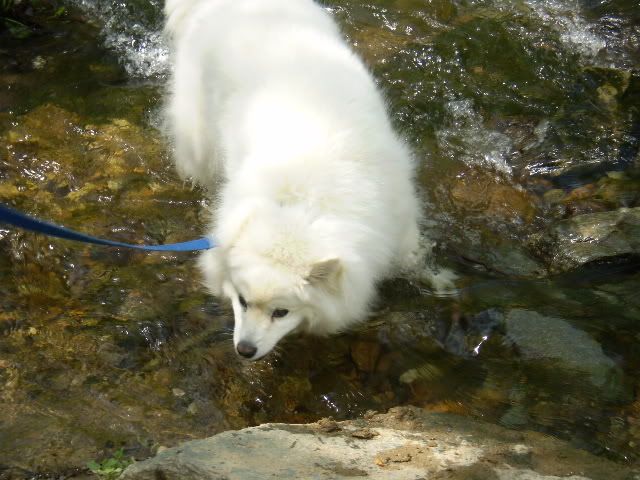 Here you can see, we're at the bottom of the falls. I'm walking and cooling off in the water.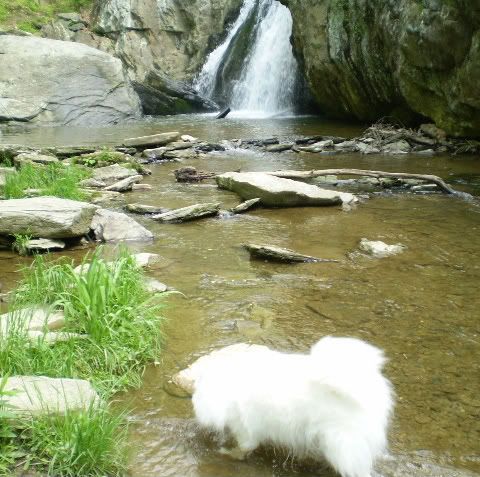 I even jumped in at one point, not on purpose... i slipped off a rock... but i was happy and swam around. It was pretty deep. Here i am coming out of the water.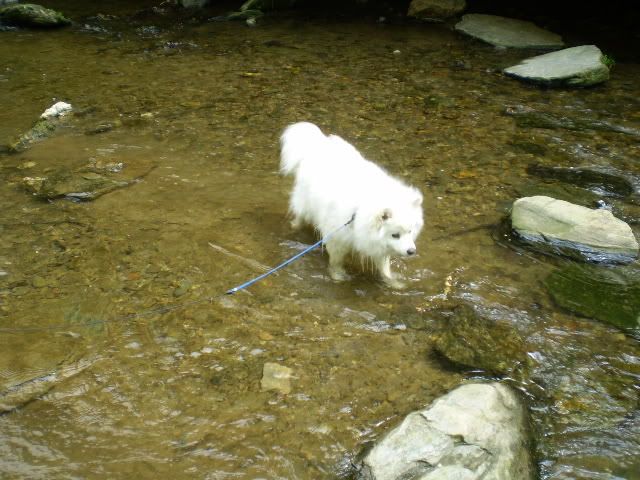 And then, here's me and mom. See the top of the falls? We were way up there in those first pictures.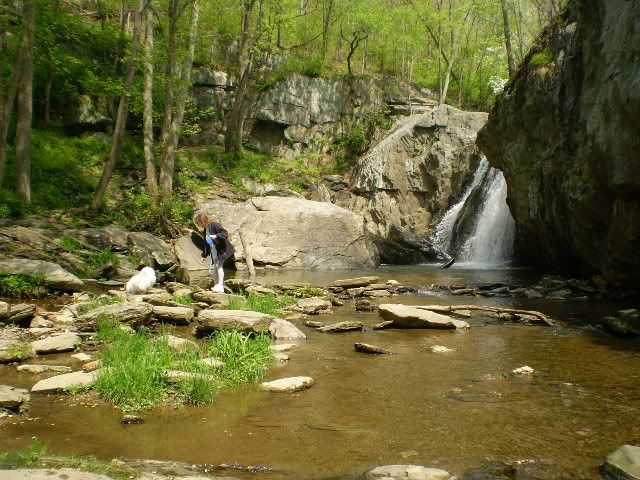 After that picture, some other doggies showed up and i had to leave so i wouldn't eat them. Before this, we had the whole park to ourselves for about an hour and a half. It was very nice.

I hope you all had a great weekend!

-love,
isis