I finally made it. I'm at the beach guys. Lots of pictures to come. We go to the bay a lot because its not as rough for me, so i can get in and swim. I have a few pictures to show you today that sister took, and then edited to create prettier sunsets- make them compliment me and so forth. So tonight's photos are all edited images. I hope you still enjoy them.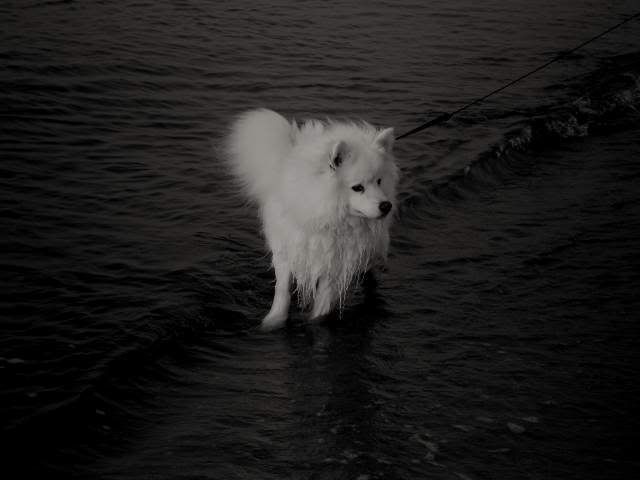 Here i am in a bright orange sunlight.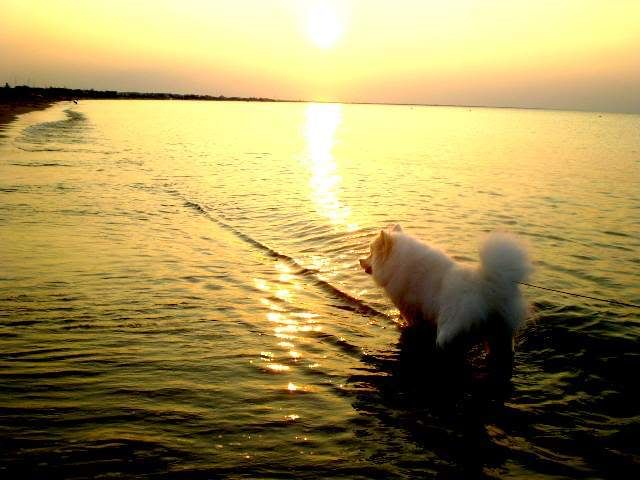 Lucky for me, there were no other doggies directly around me, so i could swim instead of barking at other dogs.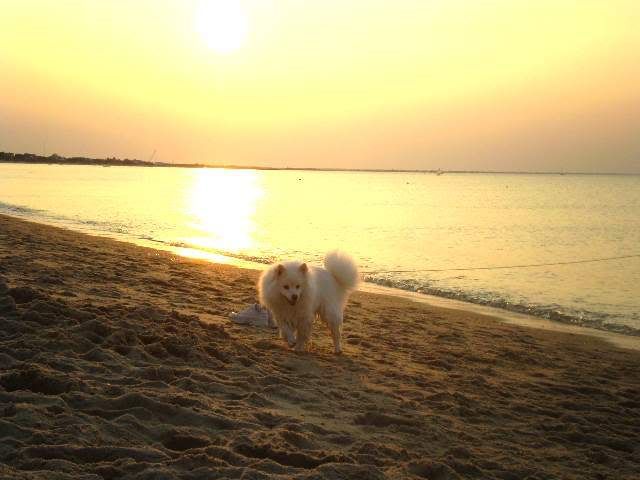 another one.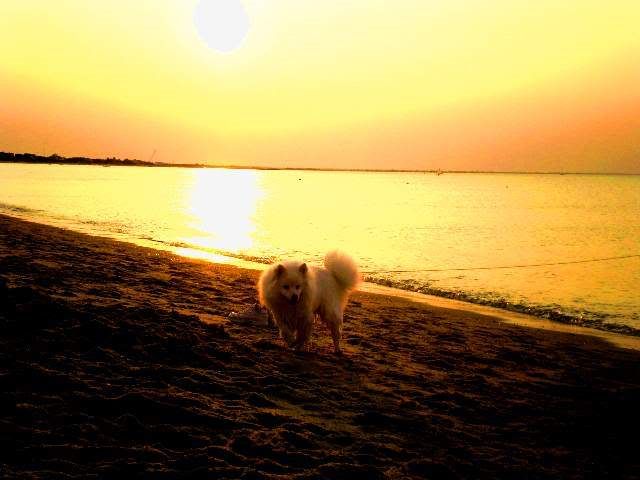 And then, a pawprint from the beach- neither of these are the ones that are the new title on this blog :)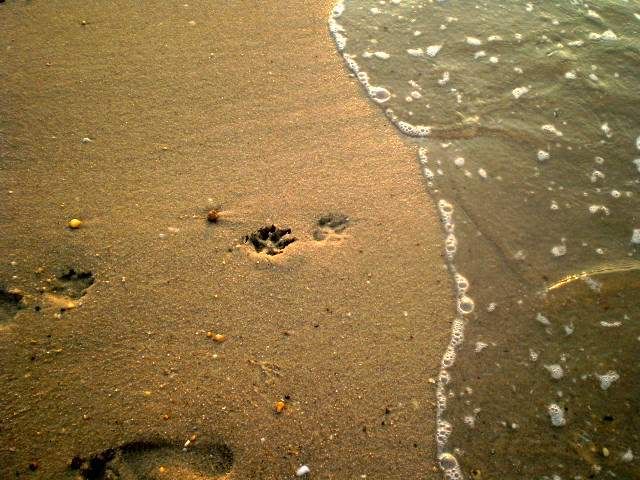 She thought it was just a really nice looking set of prints heading into the water. We all really thought they would be great for the appearance of my blog. Haven't gotten the colors quite right, still have to play around with those. Let us know if you have any ideas.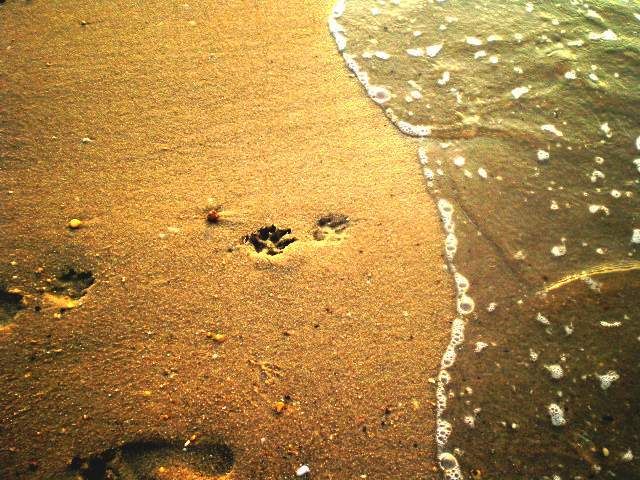 Here's another orange glow from the sun. Remember these are all edited. Sister thinks its fun to play around with the pictures and make different effects. But she always keeps the originals- because nothing is quite like the original.

So we made the sun bright orange.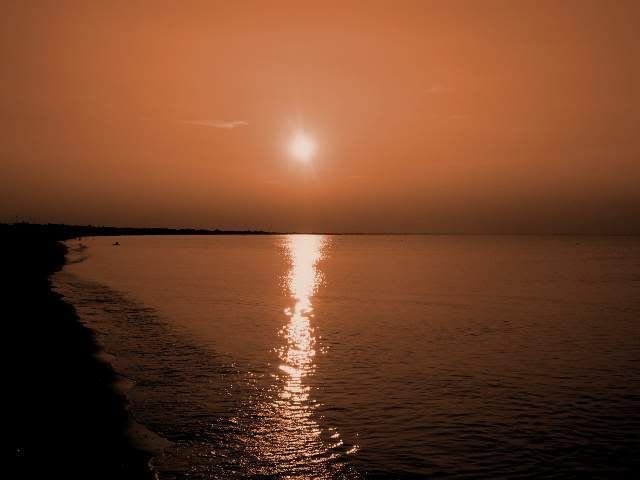 Hope you all enjoyed these- more tomorrow. Those will all be the originals. :)

Have you have a nice day!

love,
isis