Hello friends... in light of my recent post about the deers.... i'm standing watch.... Do you think they can see me behind this bush? I'm disguising myself as a Canis plants! I will stop those deer!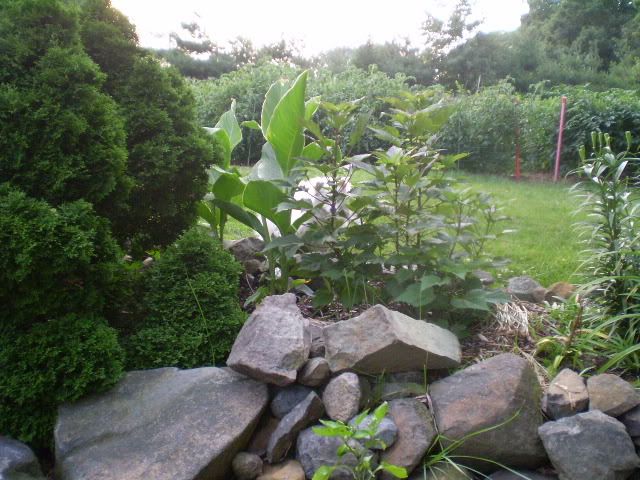 Well.. i'll stop them as long as its day time, because friends, i sleep on the beds INSIDE at night! I'm not staying out here all night long, deer or no deer!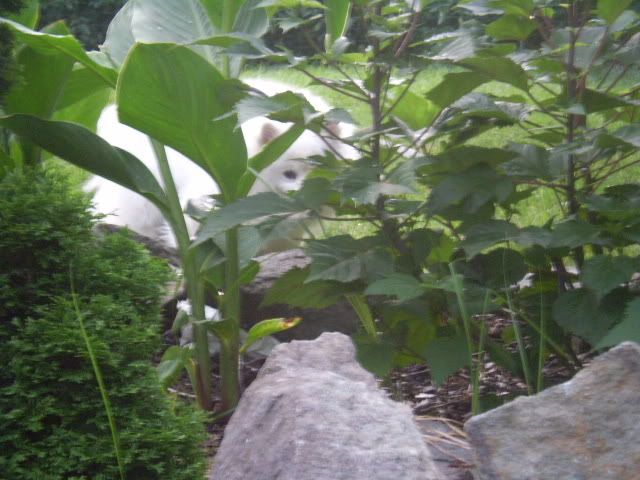 I'll be back later today to leave comments on your blogs!