Here are the peppers.
Dad had to replant them, because something ate them!
We think a bunny got in.
So they had to be restarted.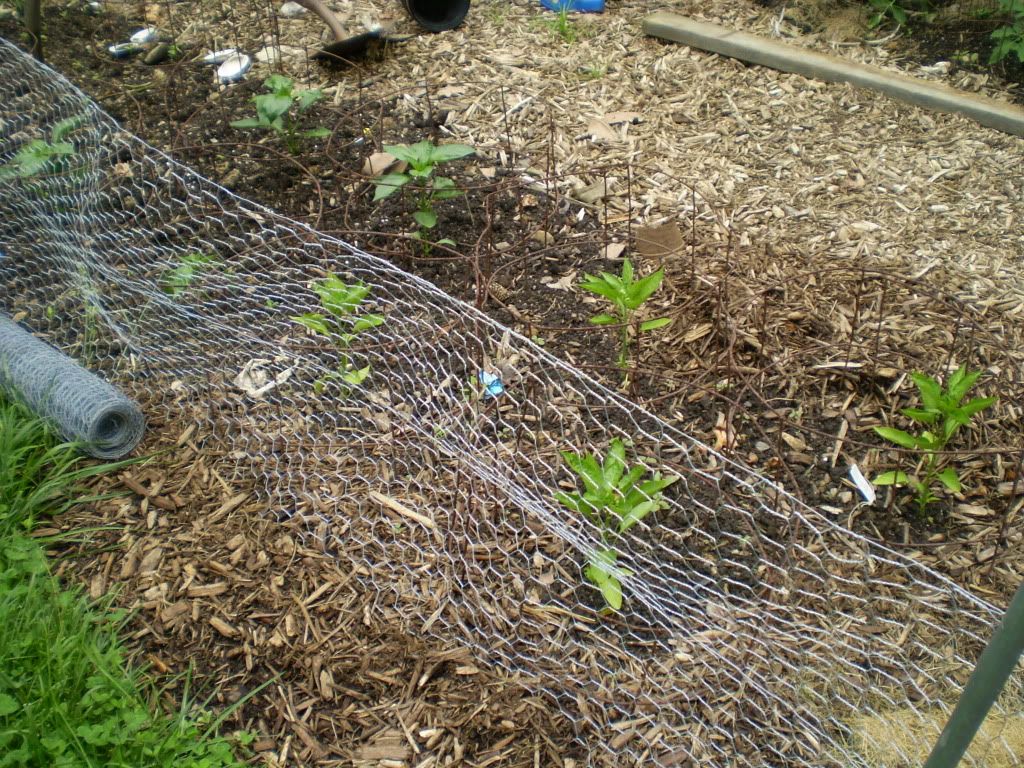 The tomato plants from my view.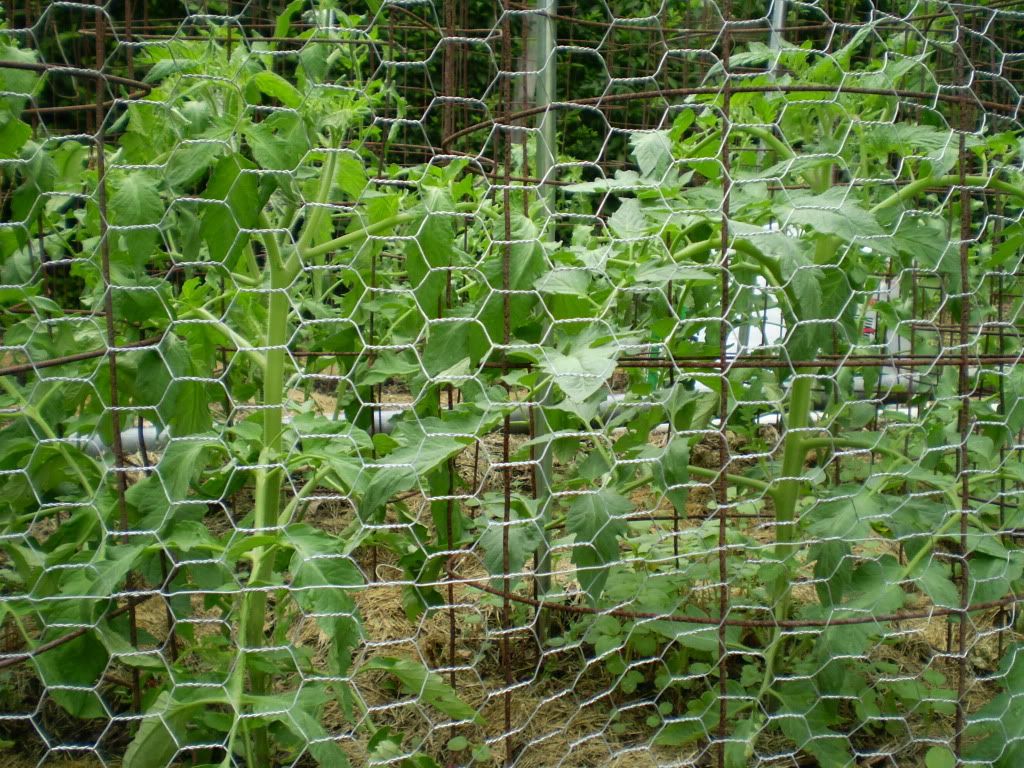 Look at how big they're getting!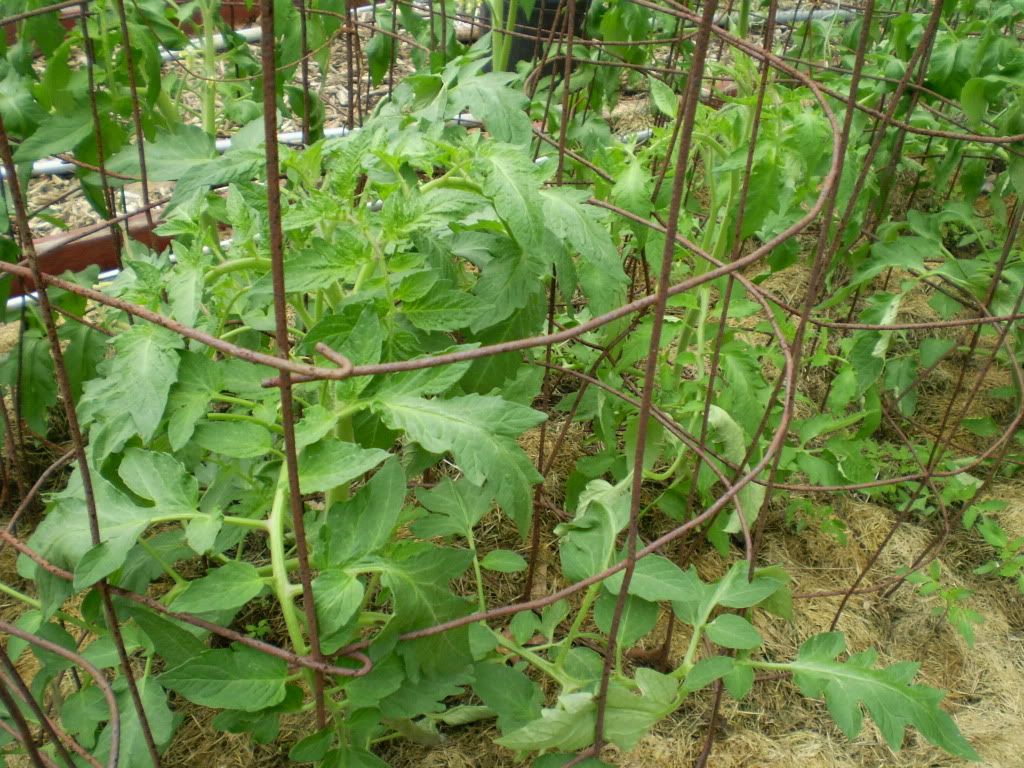 Look at mom's snow peas!
They're like a wild bush,
they've taken off so well!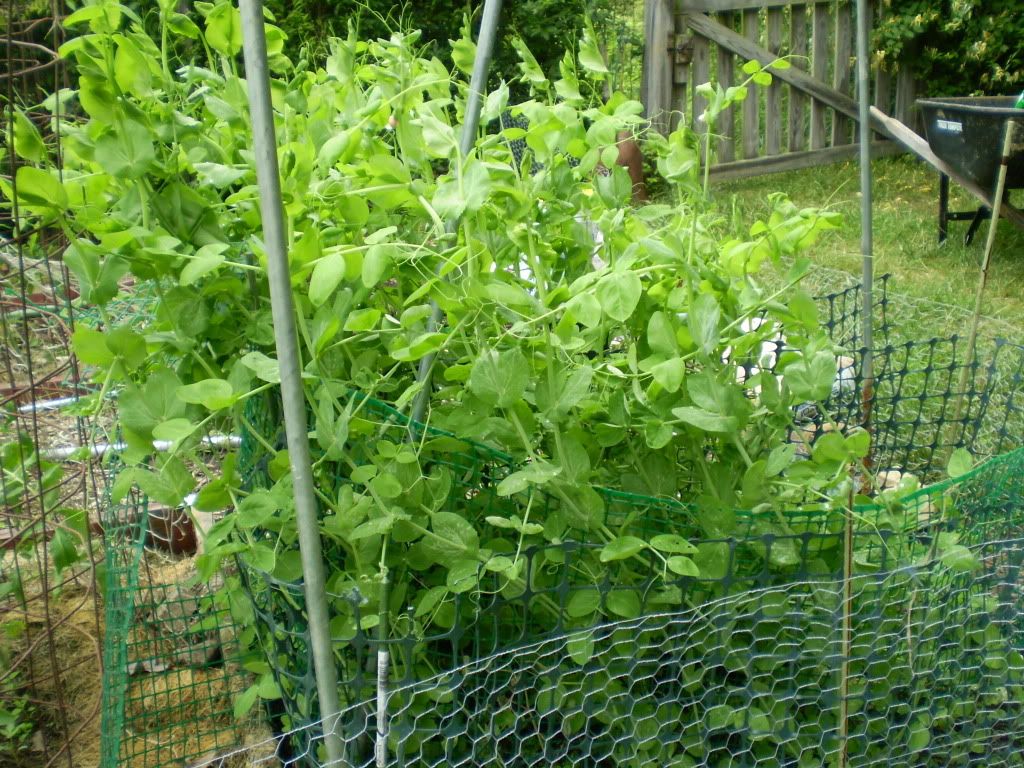 A little bud on the snow peas!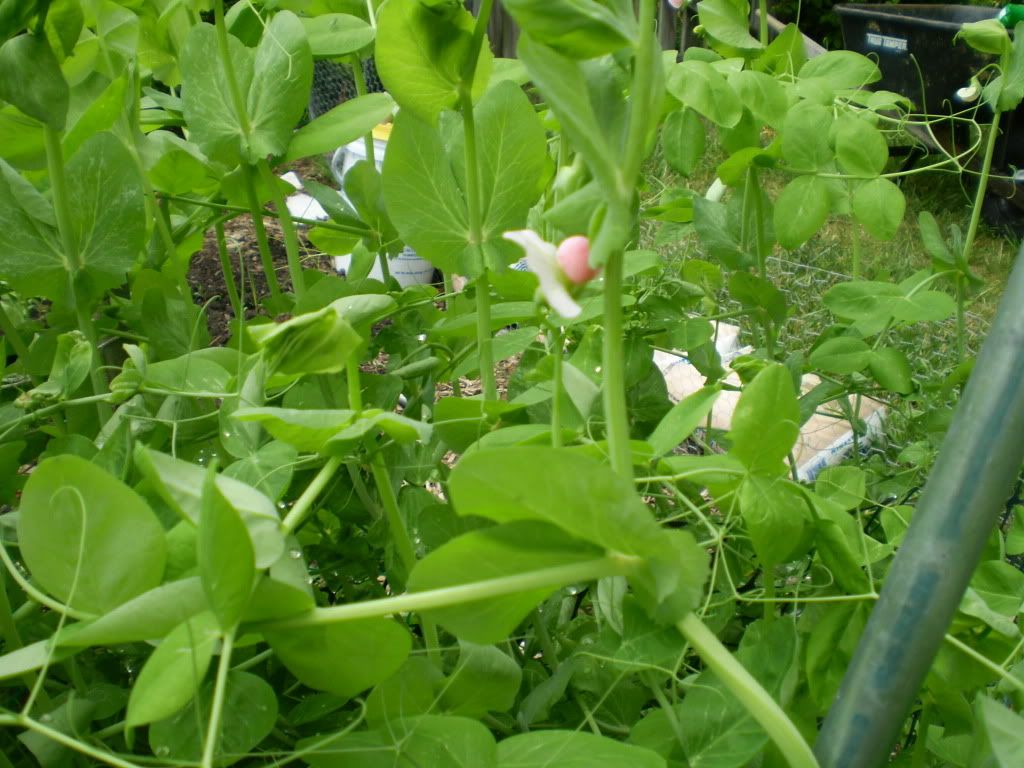 My garden.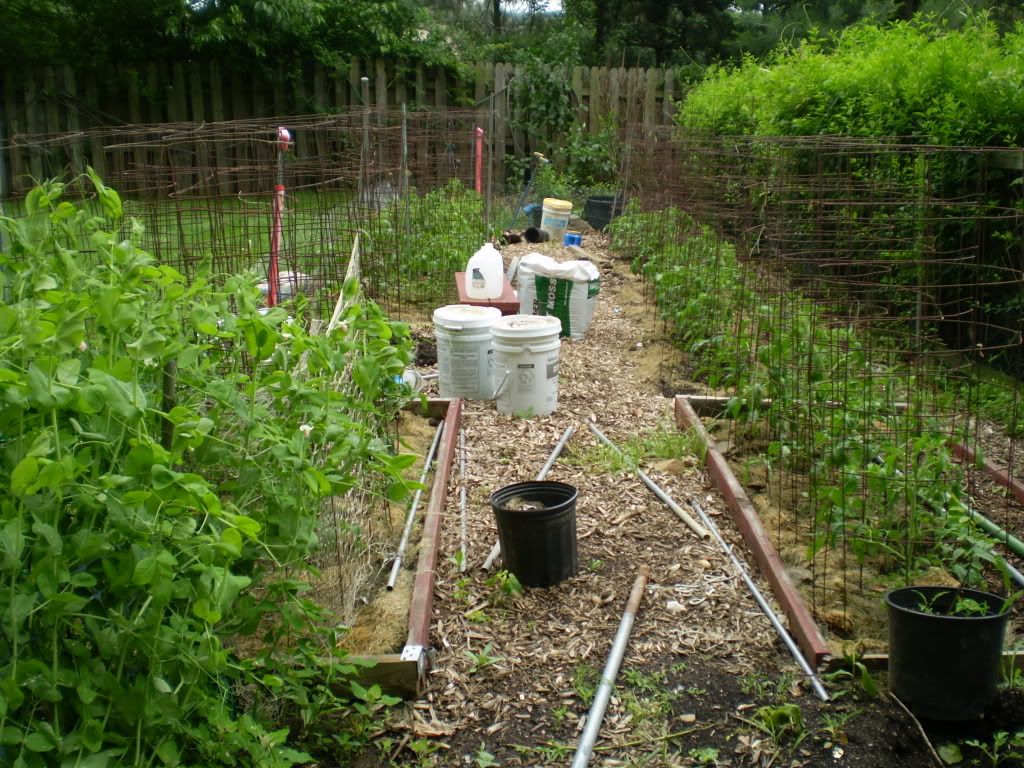 I sure wish i had some silver bells!