Hey sister! Whats that?!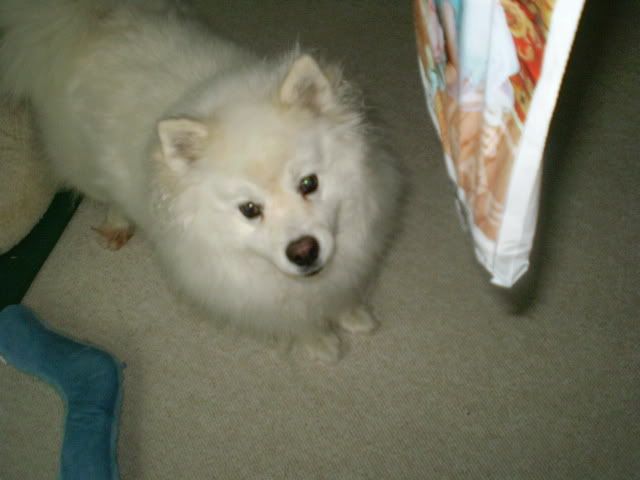 Whats in this bag?!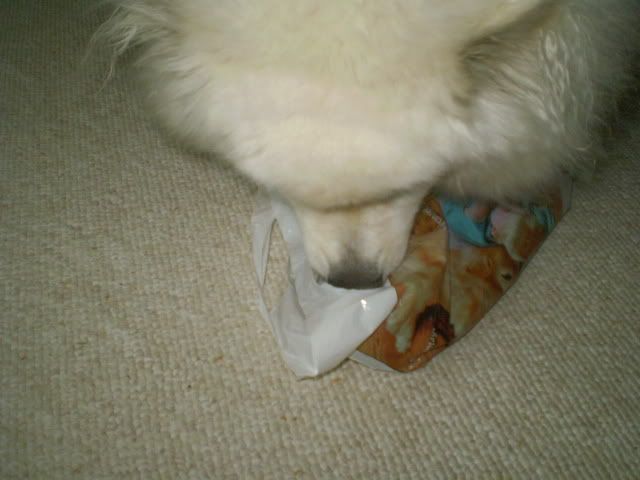 I can smell something really good in here!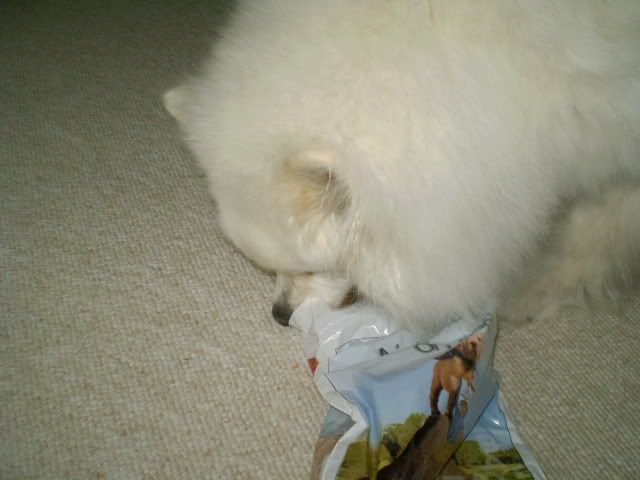 Something great!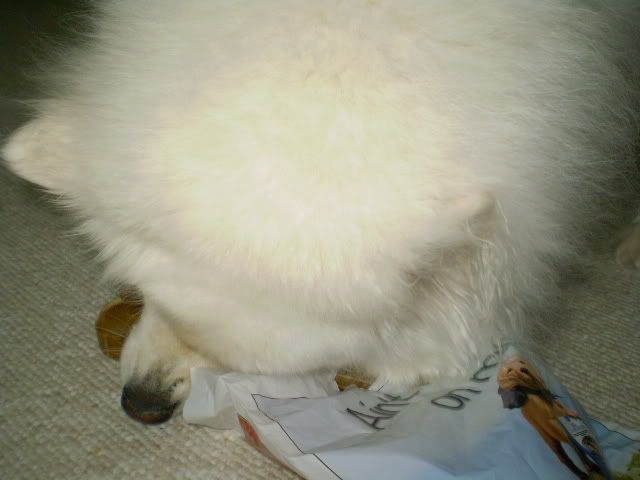 Gimme that!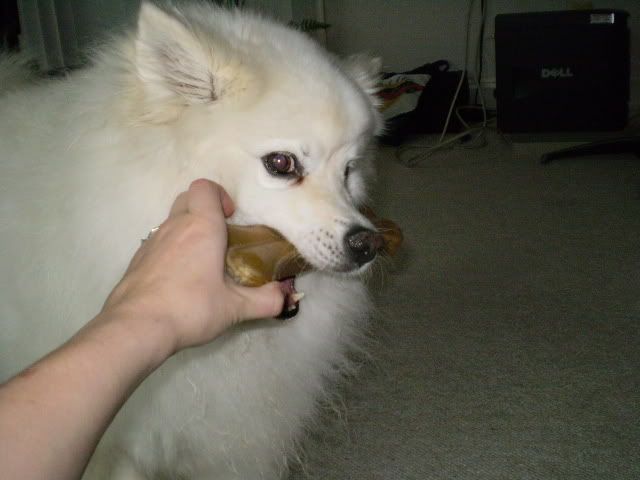 Can i take it outside?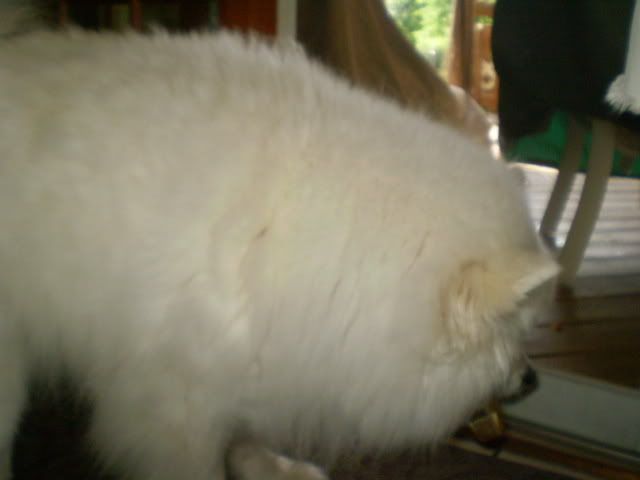 Sister its mine you gave it to me!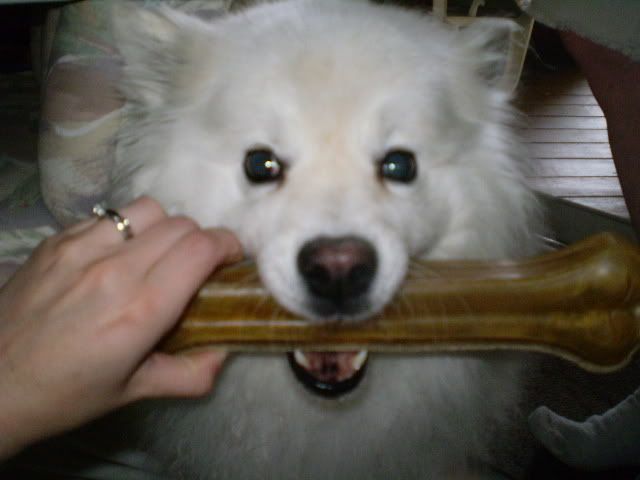 Here i am showing mr. bee my new bone. Isn't it great? Sister had gotten me a smaller one but i ate it too fast. And i kept trying to take the big collie's bone away- and it was this size. So, she felt bad and got me one of my own because the collie got to keep his!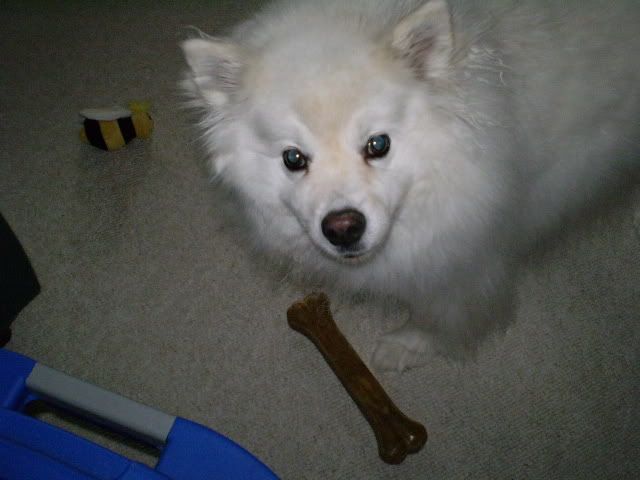 I just want someone to come look at my bone.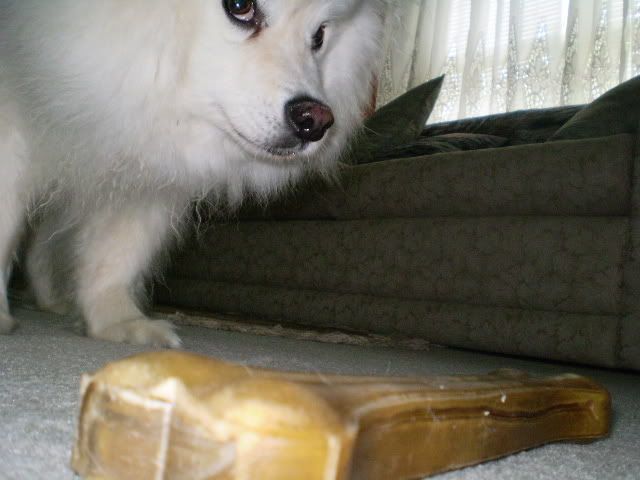 Yuuuuuuuuuuuuuum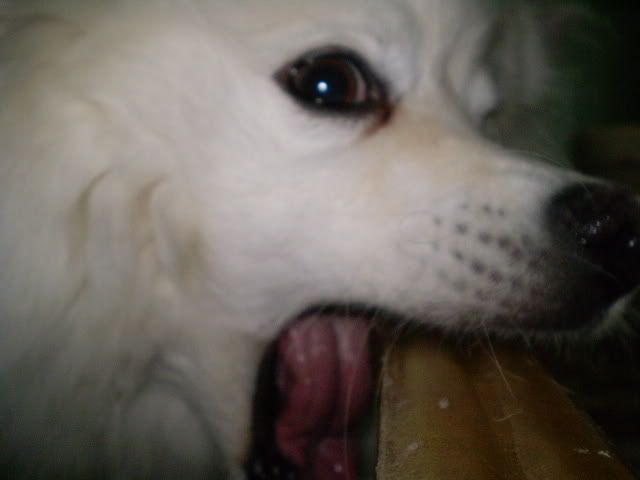 Stop picking up my bone!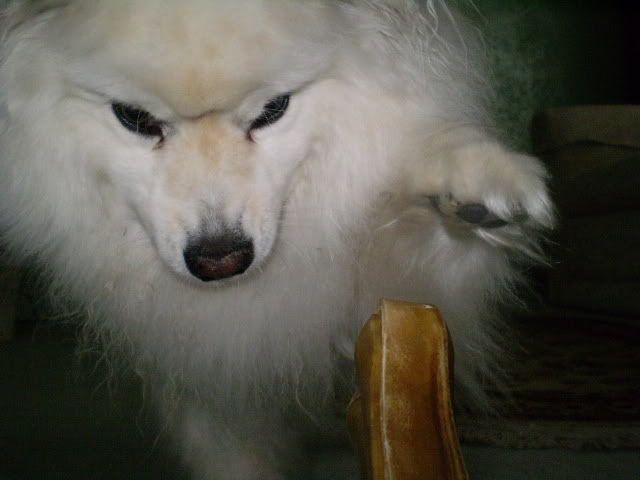 Gimme. It tastes so good!