Benny came over last week
when it snowed.
Look at us!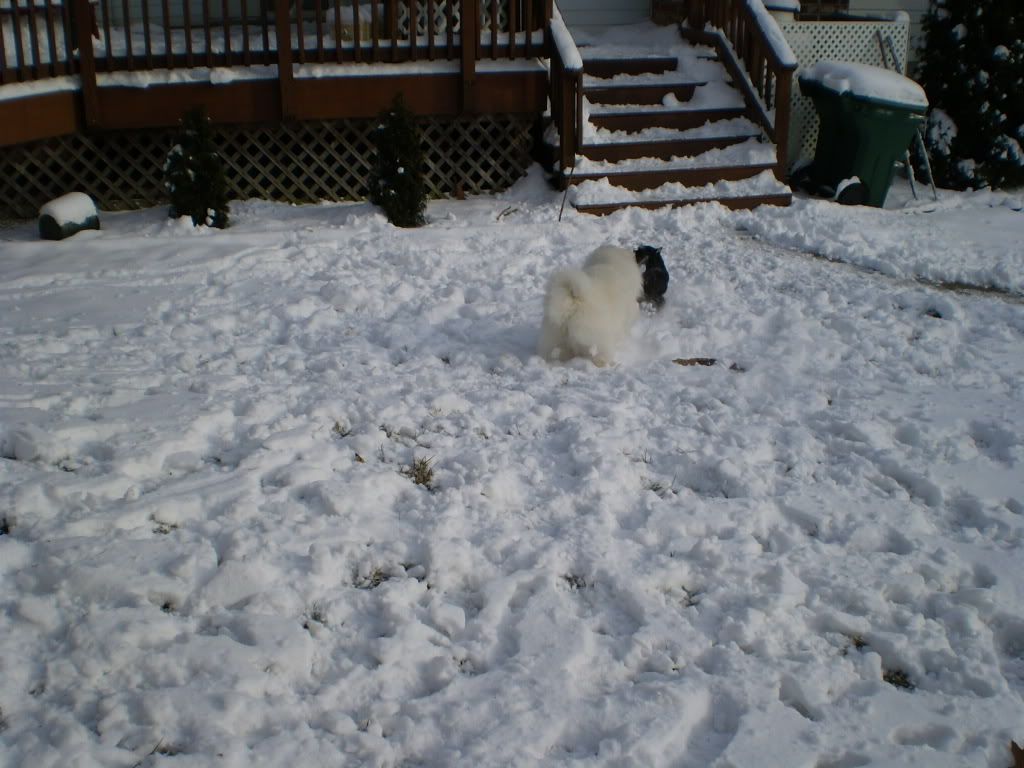 This was benny's FIRST

real

snow!
He's seen the ground covered, but
this was up to his belly in some spots!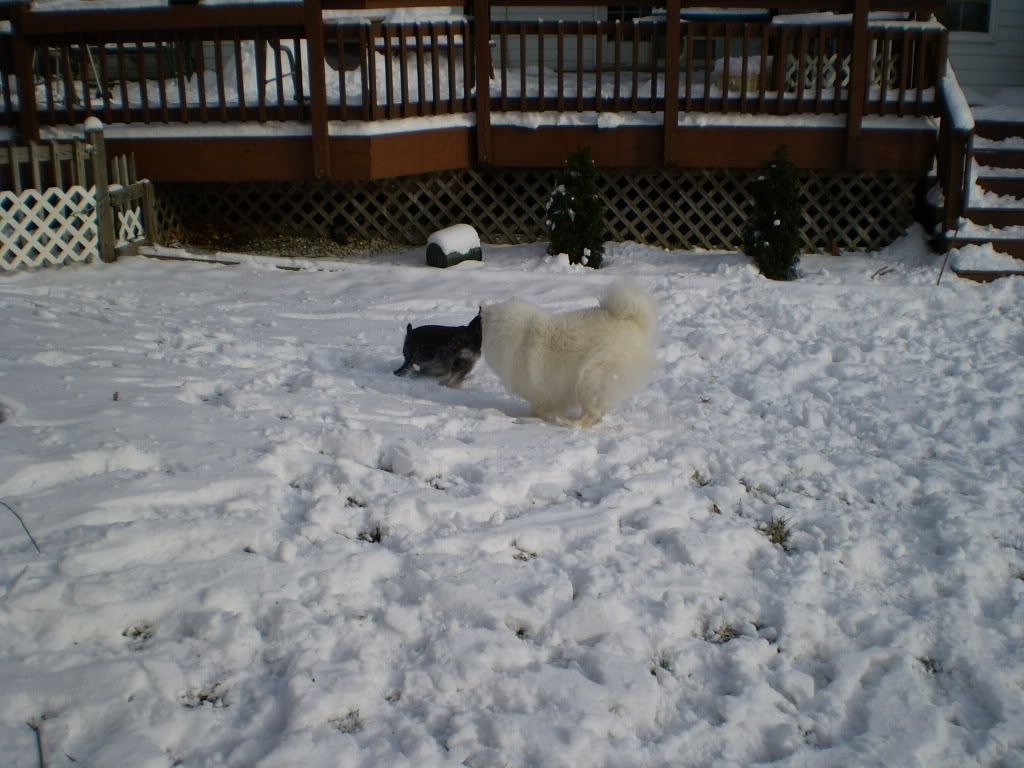 (that's mommy with us)
he doesn' t have the majestic coat that i have
so he can't stay out there too long
he shivers and shakes.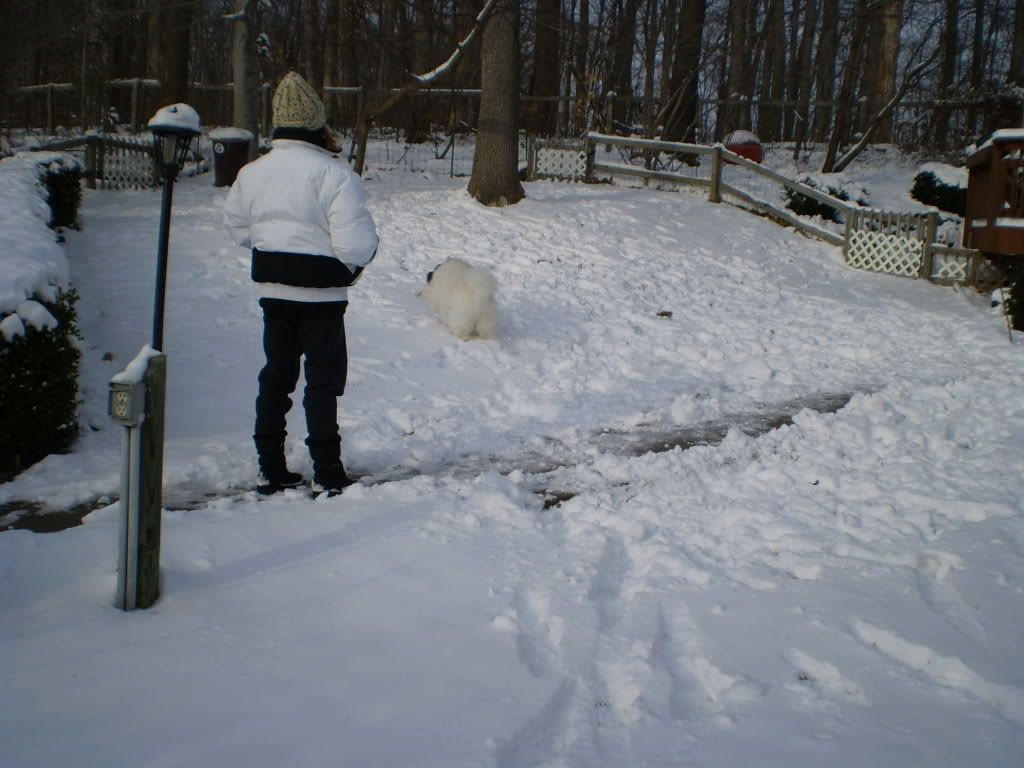 Sister made him go inside although he wanted
to play more with me.
She took him in front of the fireplace
and melted the ice balls that had accumulated
all over his furs.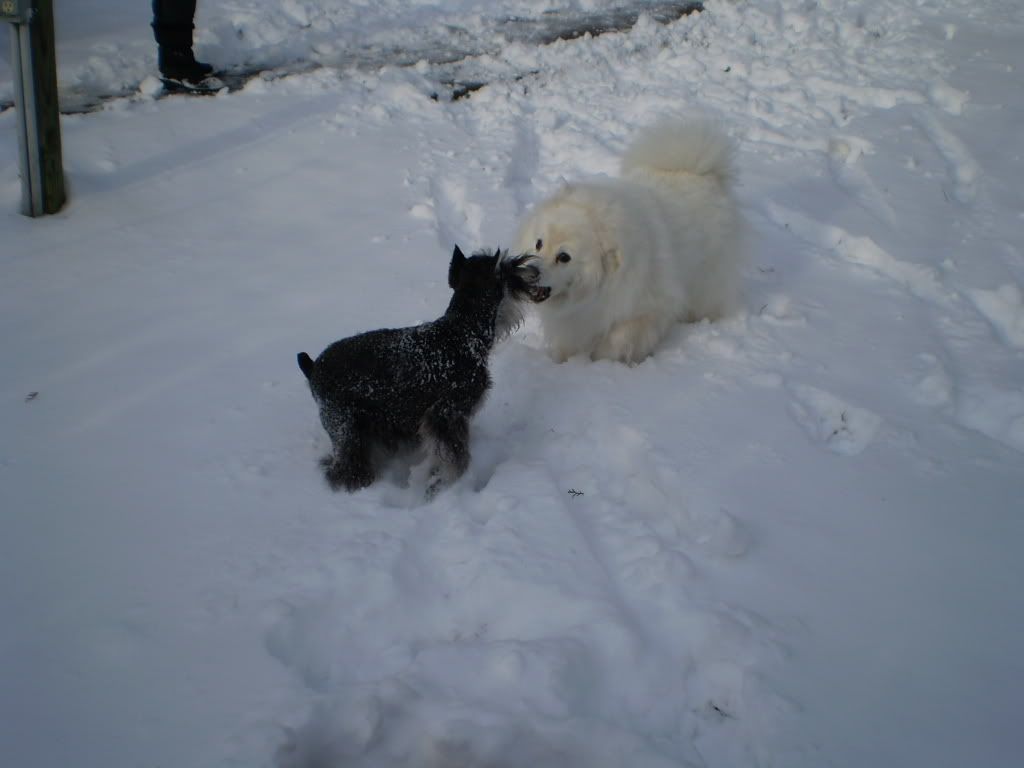 He was COVERED in snow!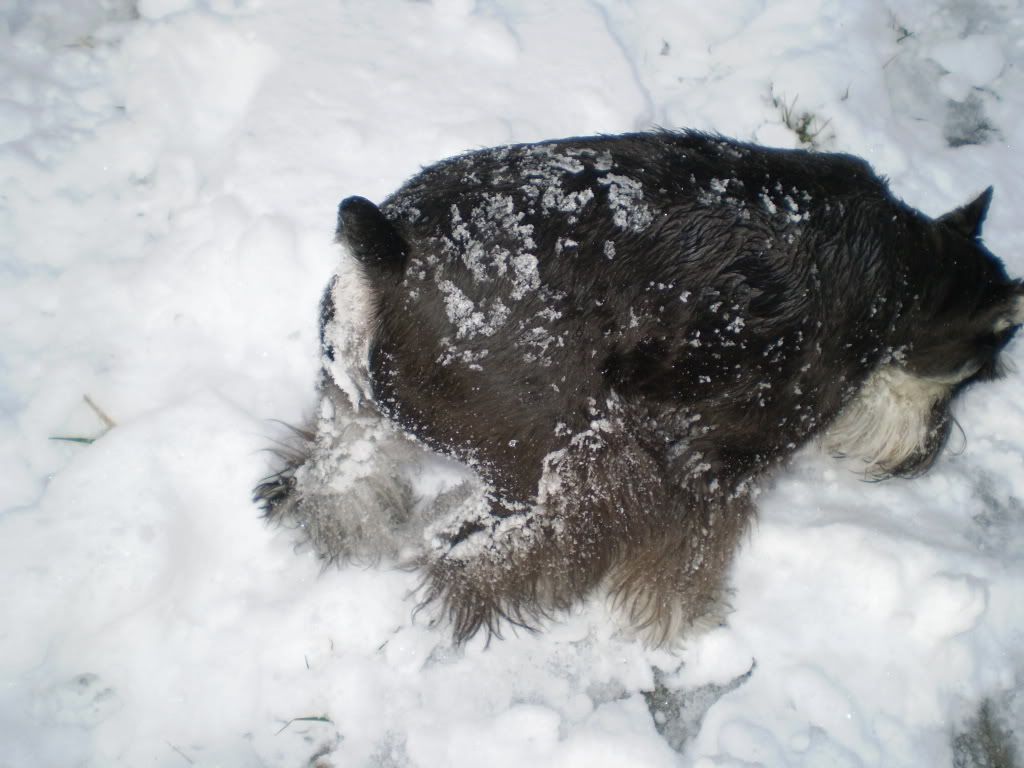 This is my backyard!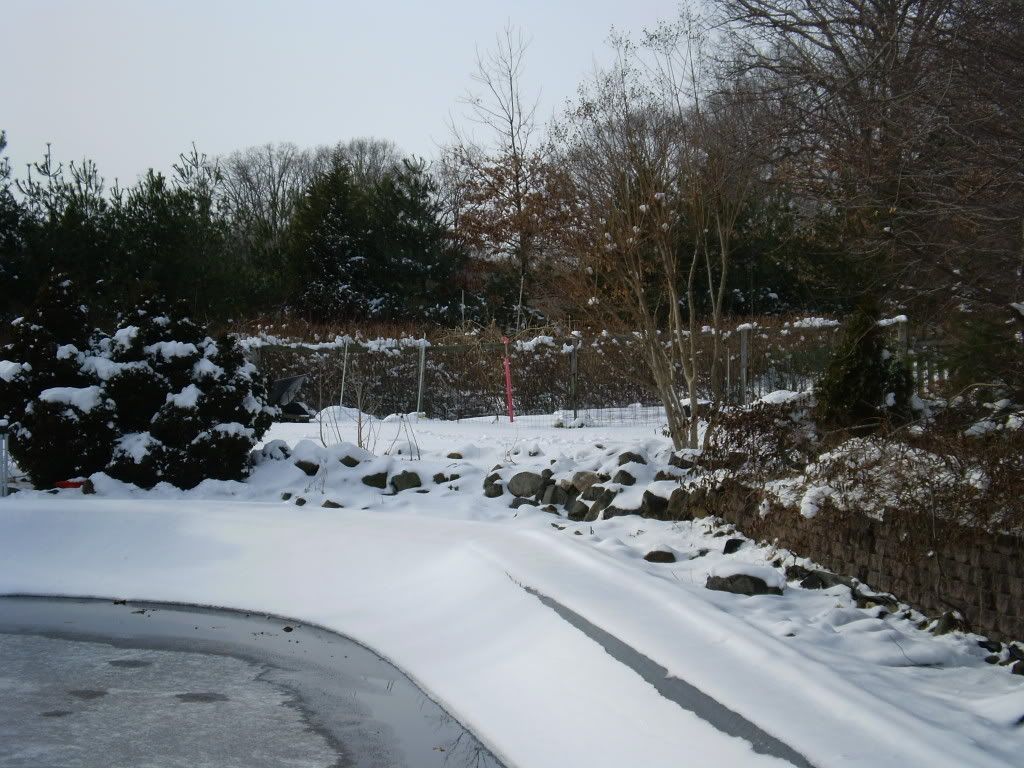 This is probably the only snow we'll get this winter.
And then my spring duties will begin again.
Maybe ben can help me?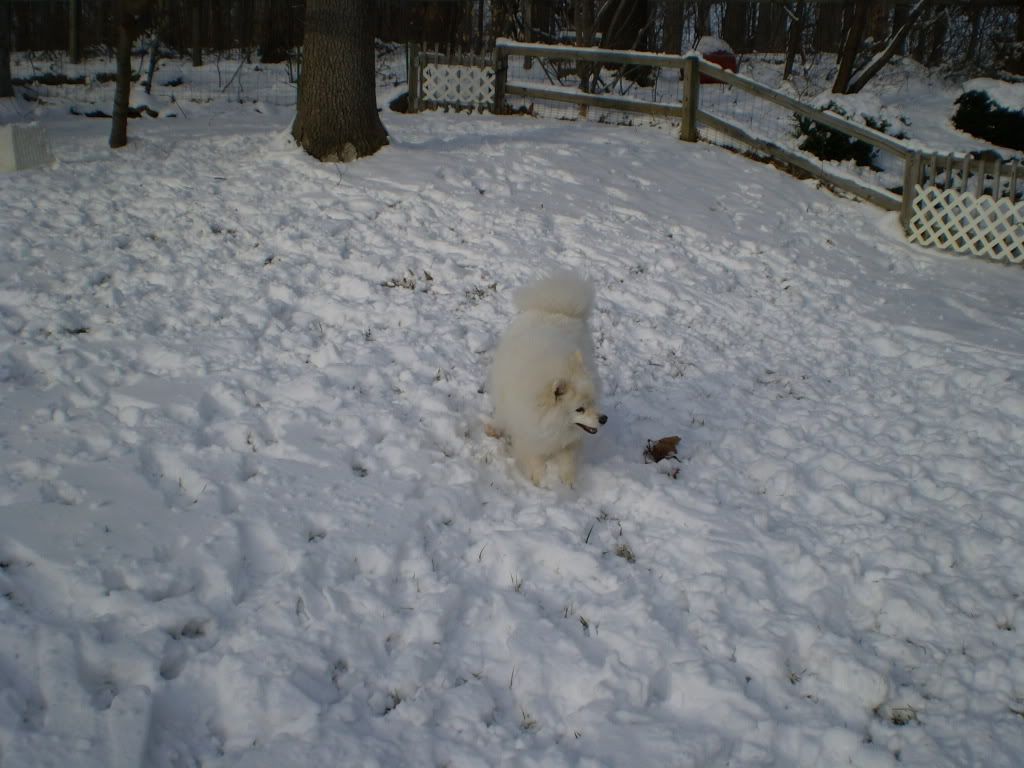 I don't know if he's capable of such a job.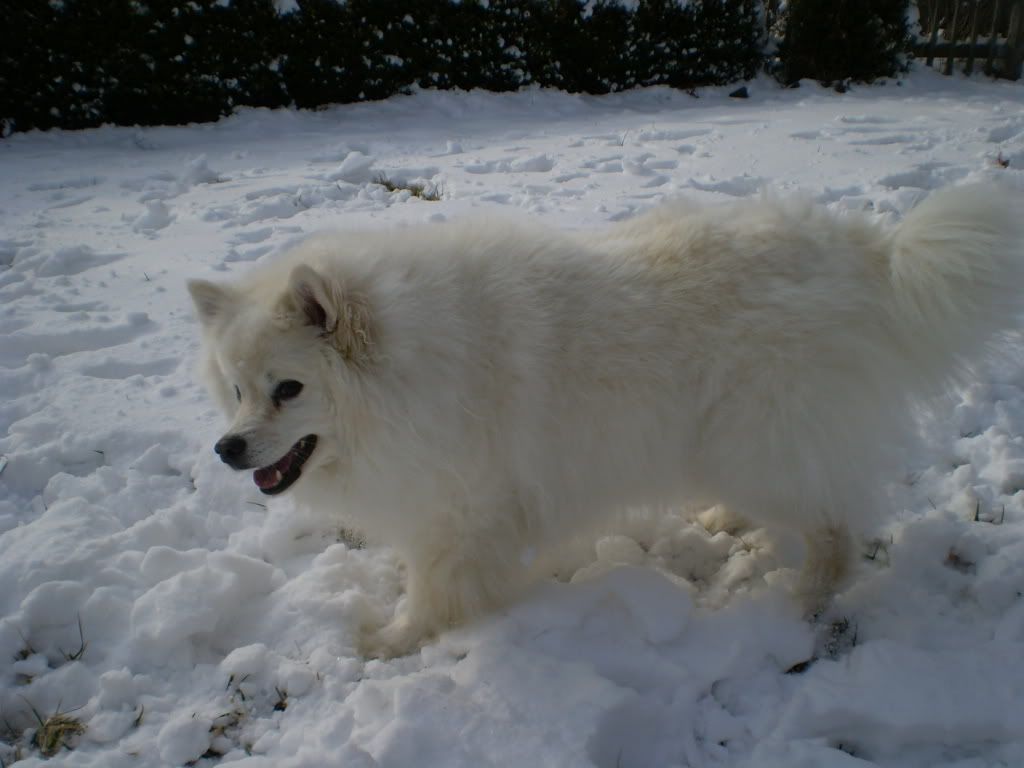 I've heard goat babies aren't as good
at being Grounds Keeper
like i am.