Waiting for christmas.
it's hard!
i have 4 days before i can open my presents.


oh this? this is my orange monster.
I like to squeak him, and his tongue pops out.
Ben is NOT allowed to play with him, because he tries to rip out orange monsters tongue.
how rude!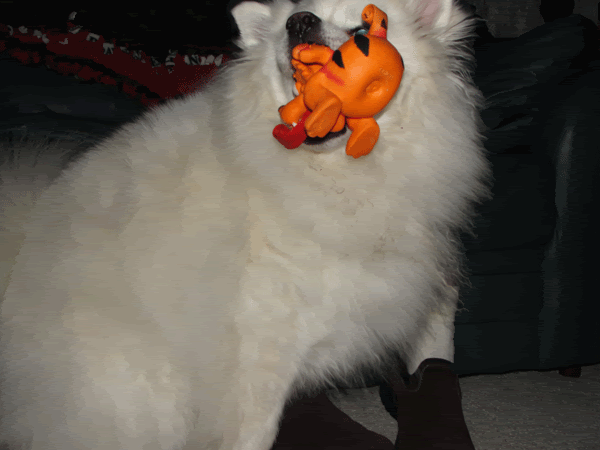 I brought it by gram so she can try to grab it from me.


I also wanted to be near the tree. :)