Friends. I have been entrusted with a very important task. I've lived with my hoomans since i was just a pup. Now i'm seven years old. On the fourth of july- i officially became the overseer of the pool. I have a lot of pictures to show you, and so i will try to post more frequently by spreading out these lovely pictures of myself.

here i am right after i accepted my new job.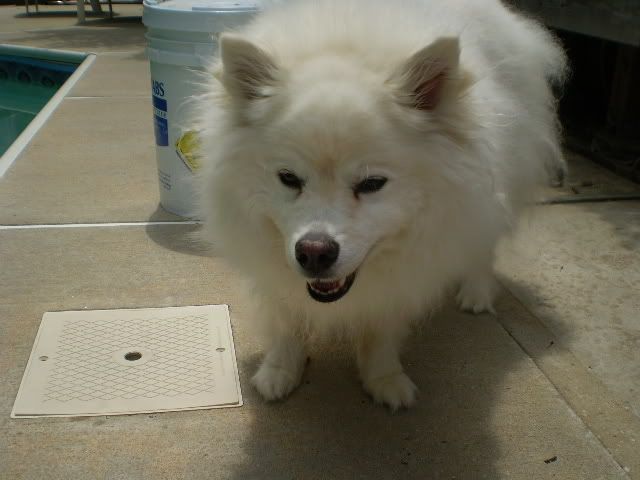 I guess i should get started. This year was the first year it was all gross when it was opened. I assume my hooman dad did not do something right last year when he was overseer.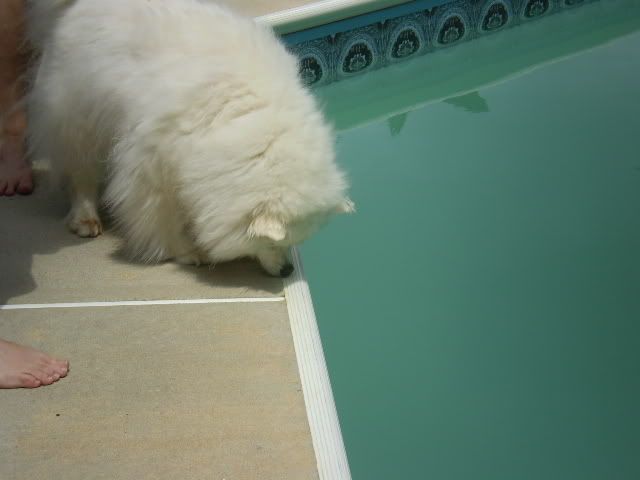 My suspicion is that there may have been a hole in the cover.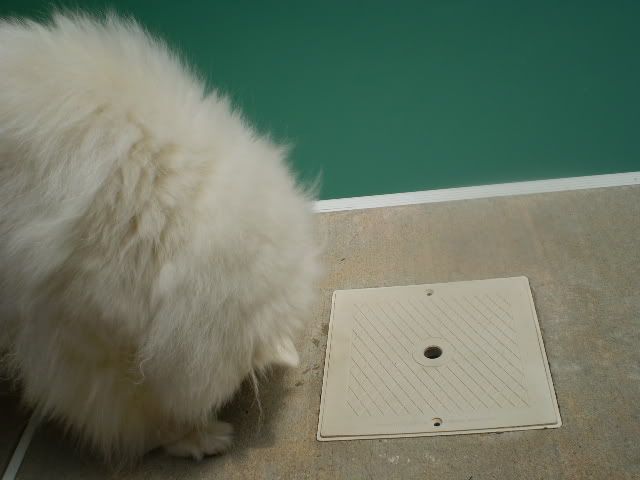 As a pup a great thing is, i never have to actually do anything- i just tell my hoomans what i think needs to be done. Its very cloudy in there. Maybe i should open the filter and look.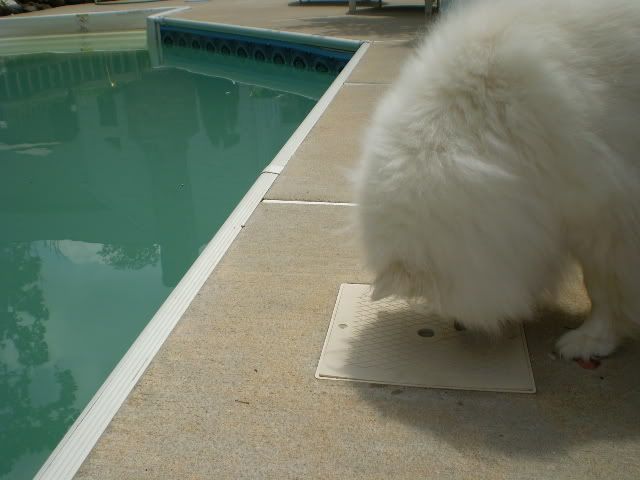 I never can quite open it on my own. Sometimes there's dead frogs in there, i try to 'help' them out. Mom gets sad when she finds them. So does dad. But, they never let me stick my head in there, even though i really want to. I'm the overseer! i can put my head wherever i want! Only, my hoomans don't see it that way. I have limited power.

So i will just examine the pool from up here, without the filter.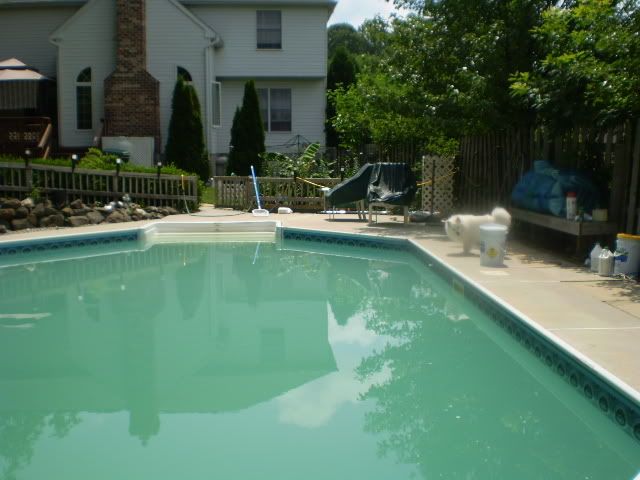 Maybe i need some more chemicals? Hmmm....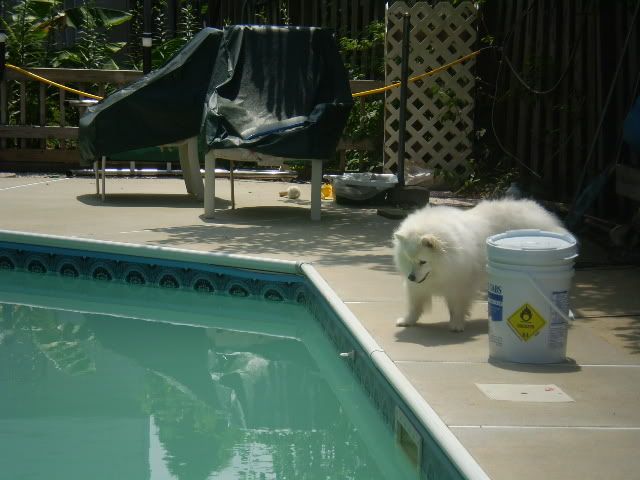 I'm not so sure.

I'll keep working on it, and let you know when i make it beautiful again.

Btw, sister is on a 'sepia' mania. She is making all kinds of pictures sepia colored, like the olden days. Says, it makes it look classier. I think she's dumb.

Anyway, enjoy this one, called poolsidewolf. See what you think. Now i'm off to visit your blogs!