After a quick stop at the beach, we make another GREAT stop.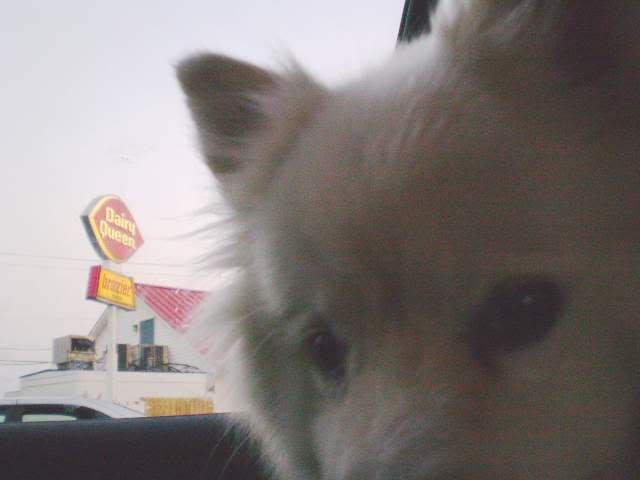 Well hello! I like this place very much. And although sister tried to give me some of her vanilla sundae- she made very sure not to get any hot fudge on there- i turned my nose up. I don't want that plain crap! i want the fudge! But she says no no no i'm not allowed. Stupid sister.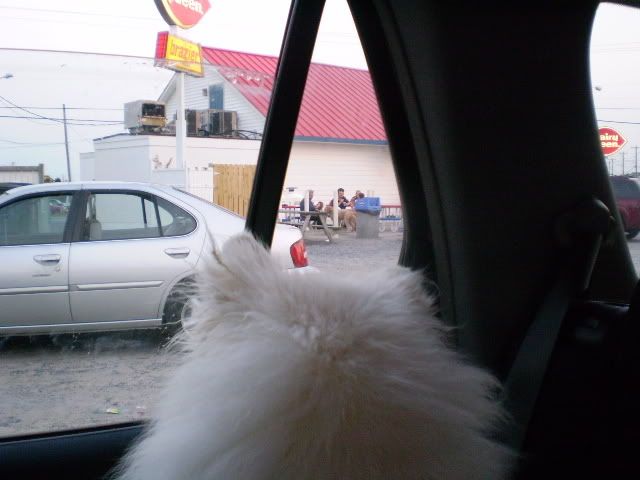 But but... i want whatever THOSE doggies have...




That family bought some kind of cone JUST for the dog! I want that!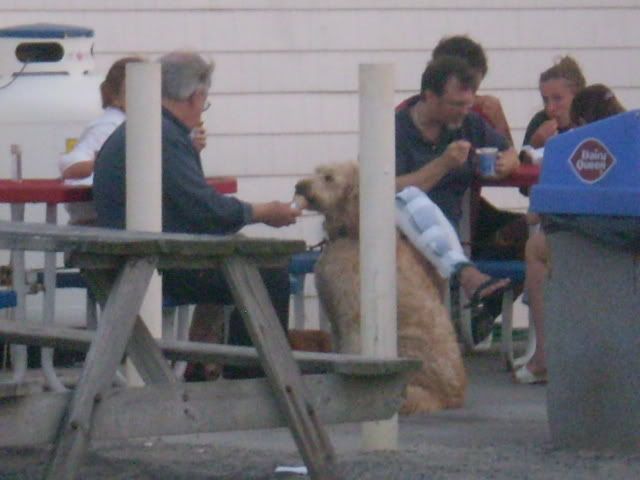 I fail to see how this whole ordeal is fair!