Hi sister! How are you?! I missed you!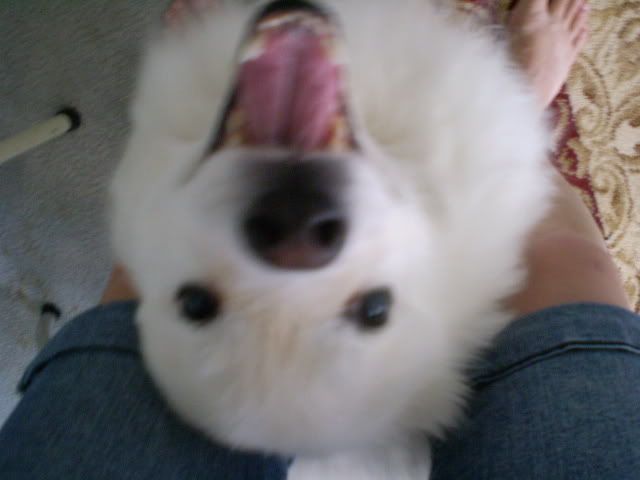 Today i want to show you how well my garden is doing! Come with me. I will show you part today, so that you will have plenty more to see this week!
Here are the tomatoes that those vicious deer were eating!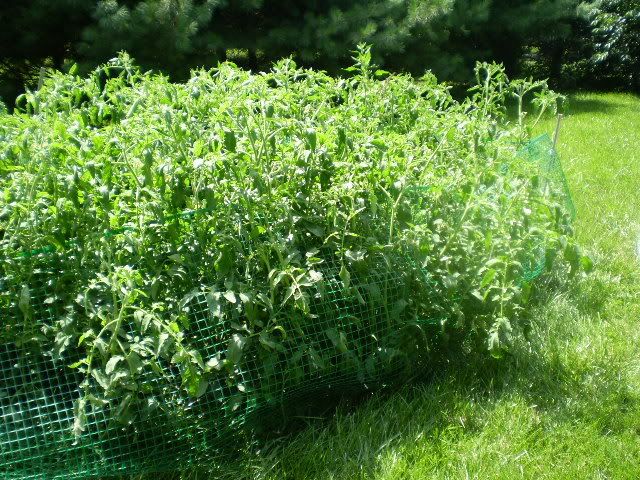 Don't they look good?! My secret, is some mesh fence type material right here.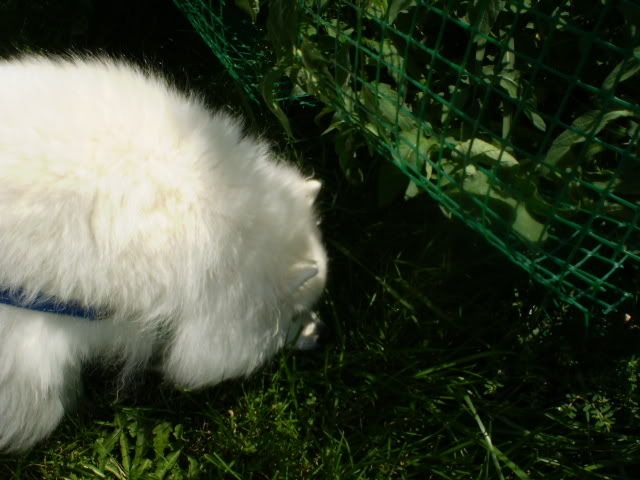 I can smell, they've been around here recently. But i think they're backing off. I've shown them i mean business.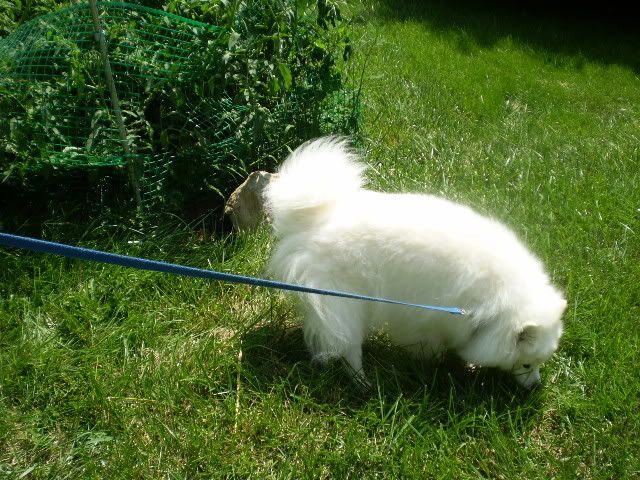 Me and mom showed sister some wild strawberries!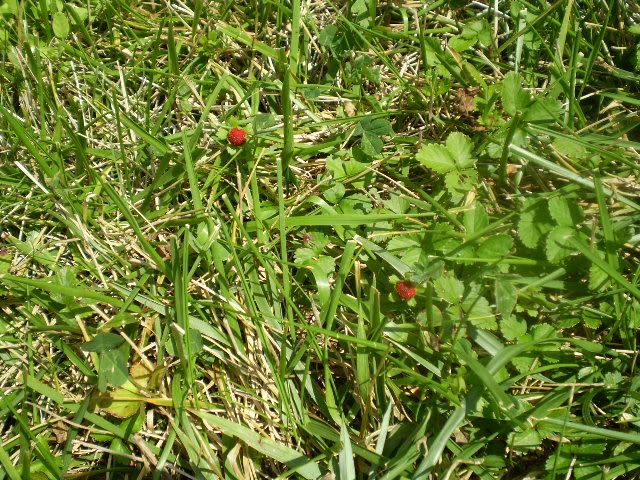 However, sister said they taste like plant. Not good and sweet. mom told her she read they were sweet and great! However, both of them spit them out.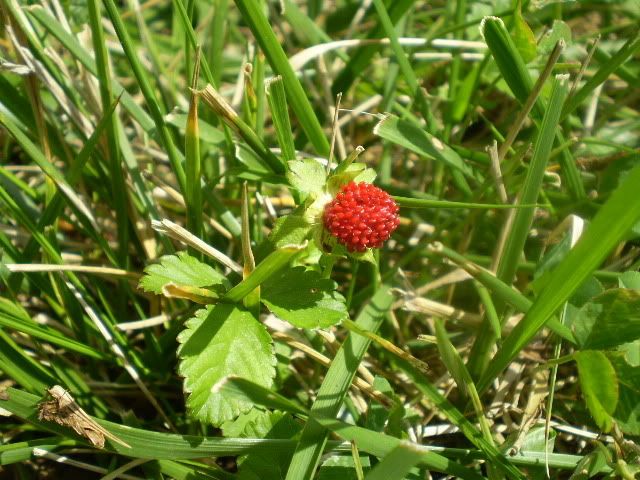 Then, we found a wild flower!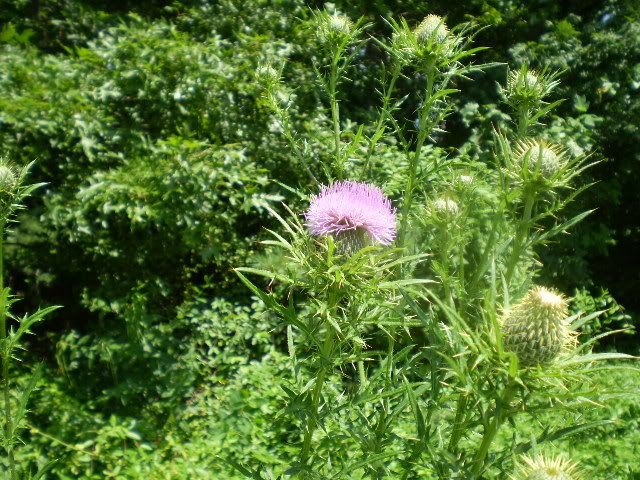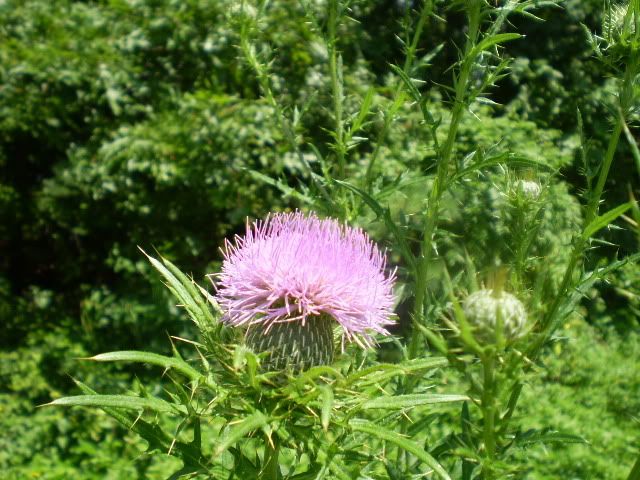 And the close up...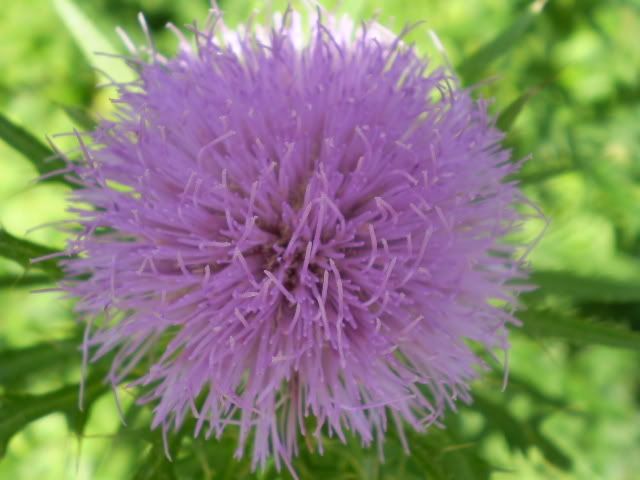 Thats all for today friends!
Back tomorrow!