I am home now friends. But i wanted to share the rest of those pictures with you from my beach trip!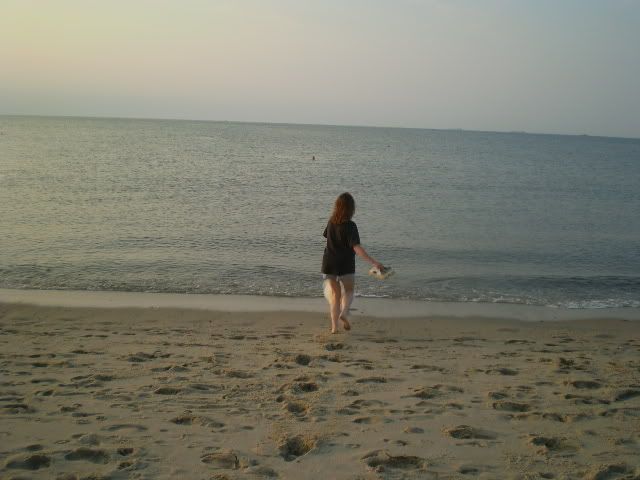 During this trip i met another Eskie. He was really really sweet and his name was beau. He wanted to be my boyfriend.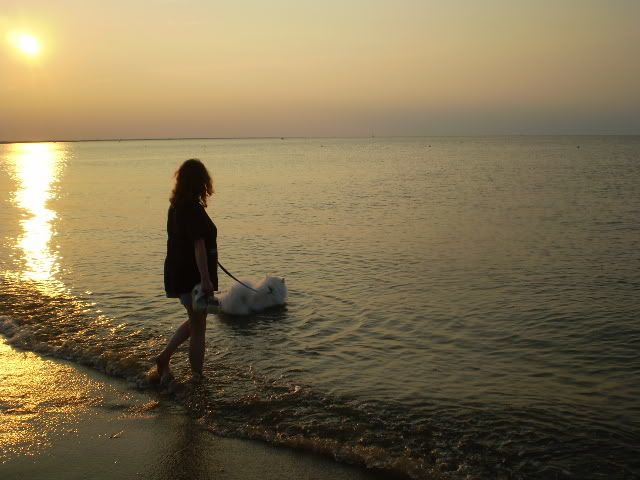 Sister stood between us watching and on guard. She knows how i can be. But, i walked right up to him and sniffed him. And we sniffed. He wagged his tail.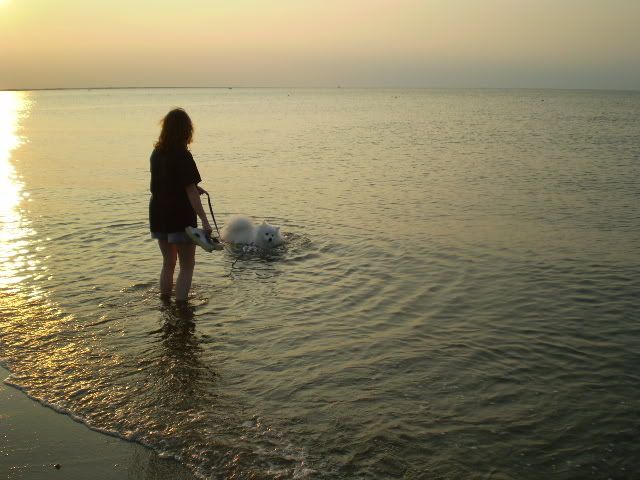 He said he'd love me forever. He was very stocky. Kind of low to the ground, and shorter than i. How foolish we would look!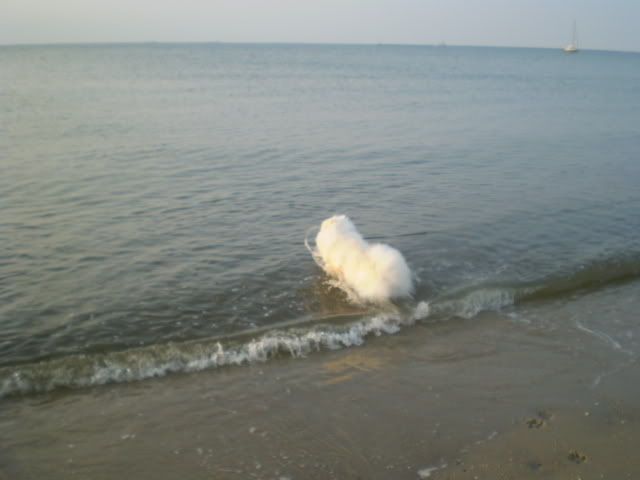 We are not made for each other little beau. It just wouldn't be right. Besides, i'm spayed.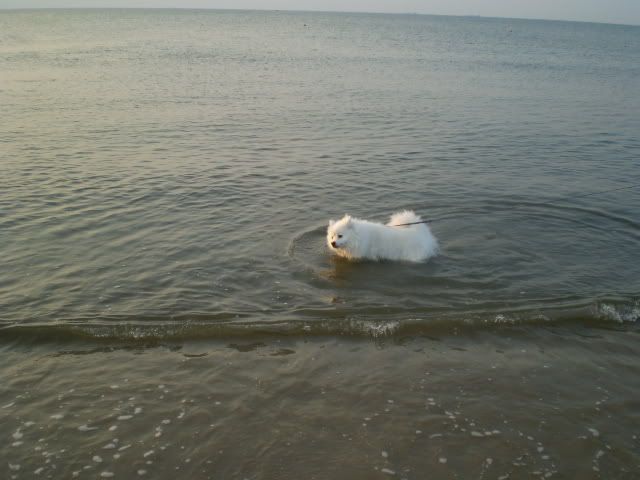 So he thought that it didn't matter that i was spayed, for he was neutered. He thought i was beautiful anyway, and wanted to be my boyfriend. This guy just wouldn't take no for an answer!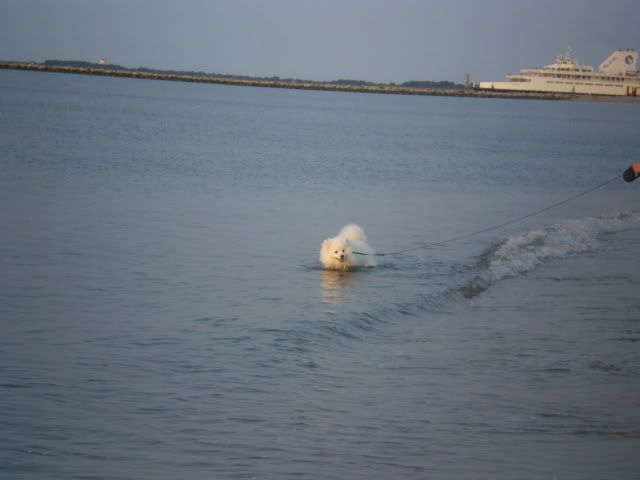 So i sniffed his nose as he sniffed mine.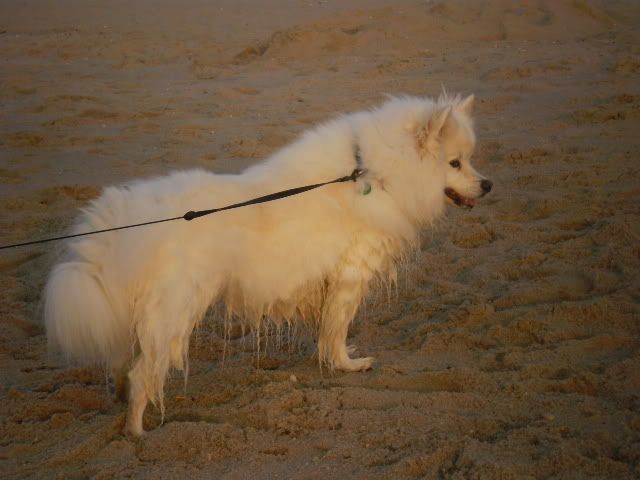 Then i took a deep breath...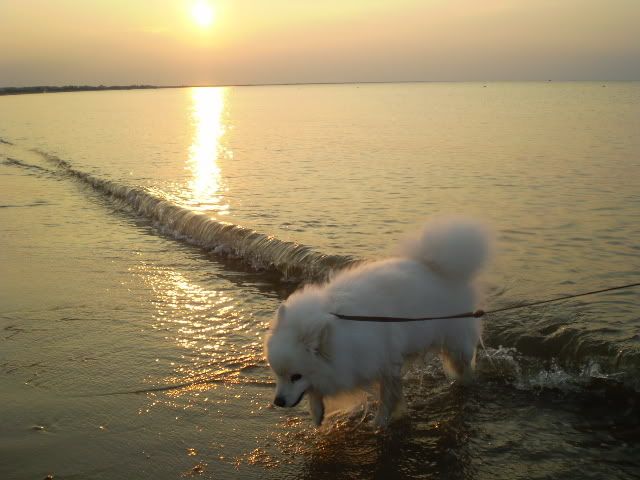 And said NOOOOOOOOOOOOOOOOOO and tried to bite his face!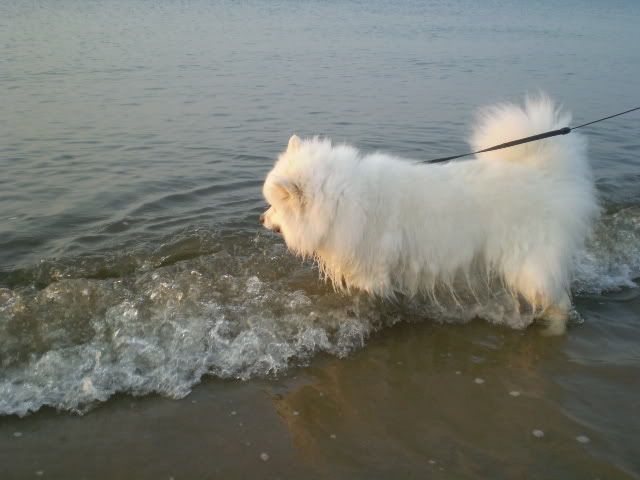 Sister jumped in the way, and i bit her instead. She said i was so mean.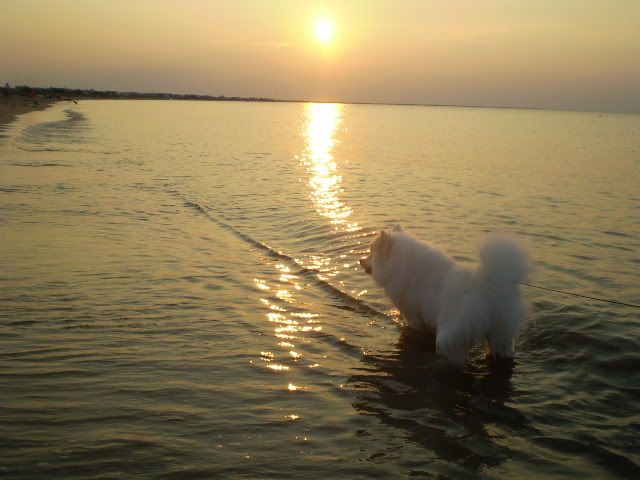 I didn't mean to bite sister. Its ok, she forgave me. Said she could never be mad at the baby. ...Thats me :)