For Sprout
Just wanted to have a quick memorial on here today- the funeral for the baby is about to start now- at 9am.
In other news,
Sister took the boy child to the community college yesterday- wanted to try to help him sign up for classes. However, they now make it mandatory that you sit through the boring orientation EVEN if you've already gotten your acceptance letter. They used to let you skip it.
But because he has good SAT scores, he can skip the big test. But now he has to wait until NEXT thursday to go in and sit through that boring orientation. Sister says it was so bad she tried to sleep through it. They make you watch a boring video about the school and why you should believe its great.
They don't even talk to you- no interaction... whats the point? You're too lazy to talk to us? We're too lazy to watch it. Is what sister says.
But, sister will be over again tomorrow hopefully an be able to take some good pictures of me.
You should see the pool these days! Its really really clear and pretty. WHOS THAT?!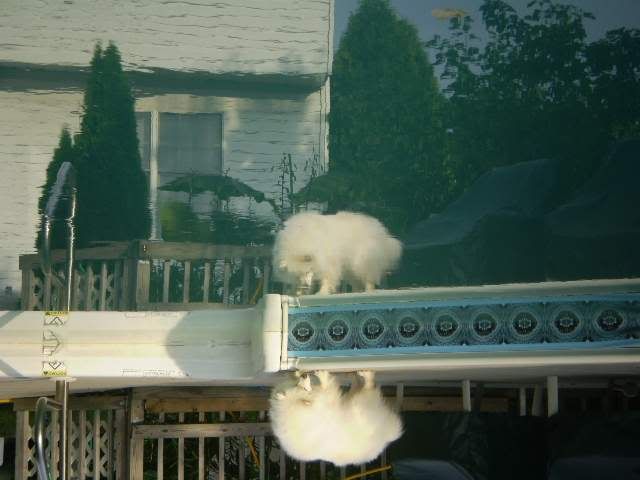 I still am in charge of the garden too. That looks nice. I'll have to show you tomorrow pictures of my crop!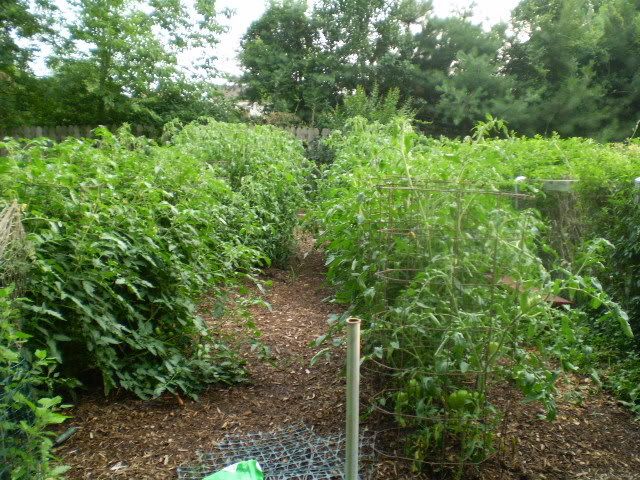 Being grounds keeper is hard work.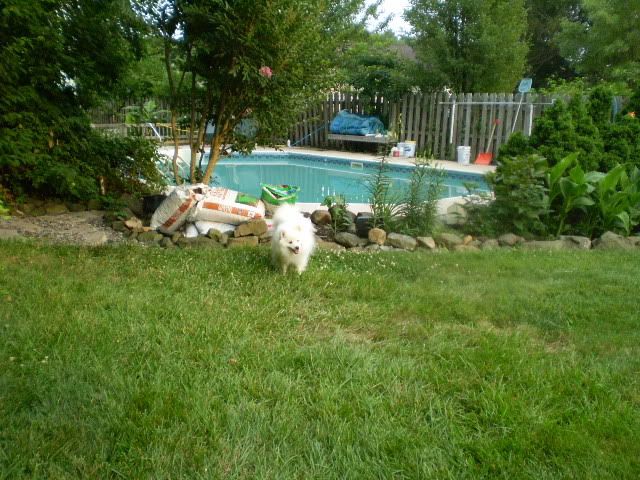 I think its about time i get some sort of payment for all i do. You can see my hoomans right there, discussing my new request. Its not looking good.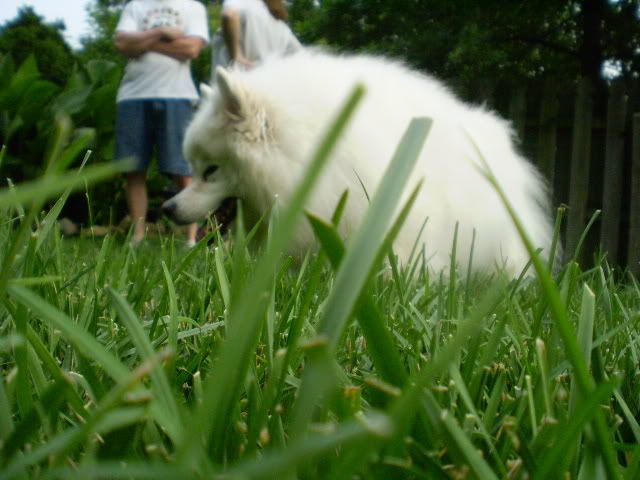 I like to leave my furs to blow around the yard too. The birds use it for nesting material! I'm multifunctional!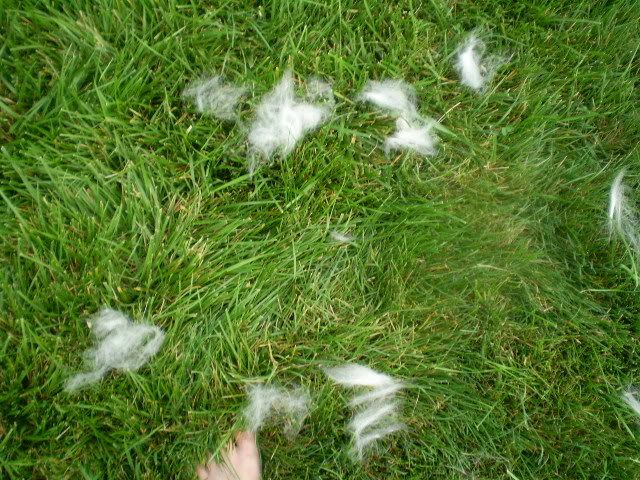 Alright guys, thats all for today!