Today i'm going to show you some more of the garden!
Its right this way...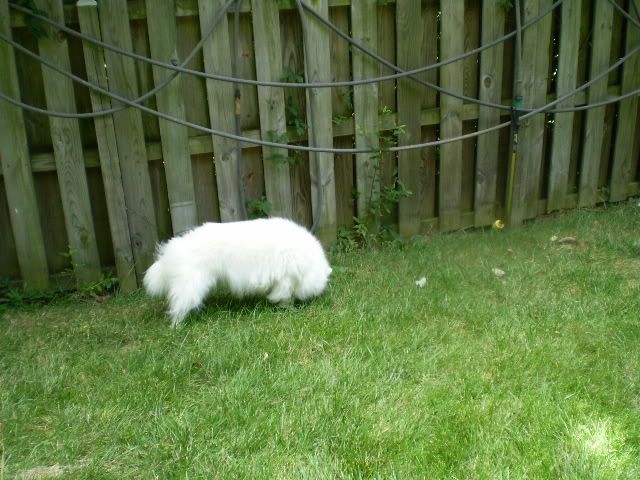 Remember my Personal Plant dad gave me? Its full of Peppers!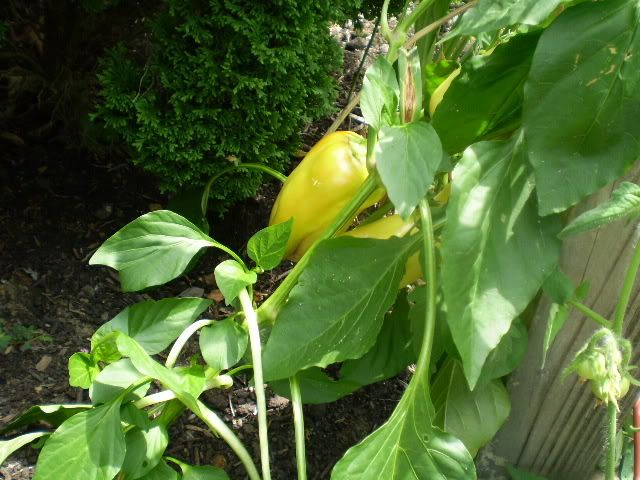 Here's a good view of the Tomato Plants! Aren't they huge?! They're so happy and healthy. This is the section that's inside our fence.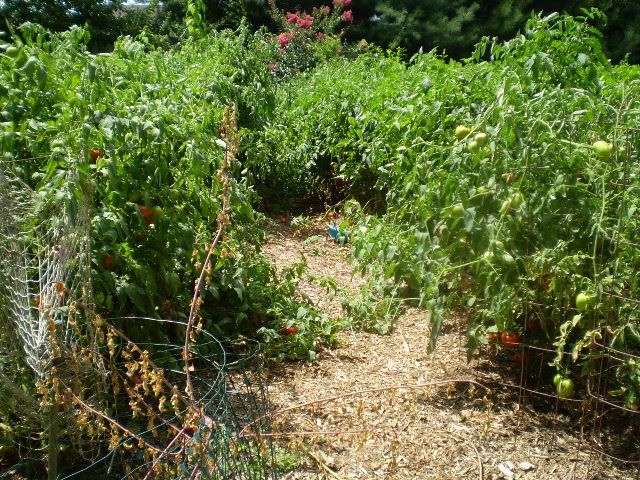 See? Here some are ripe. Dad has been picking them, and mom makes them into homemade sauce! And yes
maggie and mitch
that was Basil i was hiding behind. We grow our own basil, which we use with our own tomatoes, and make our very own sauce! Its the best around!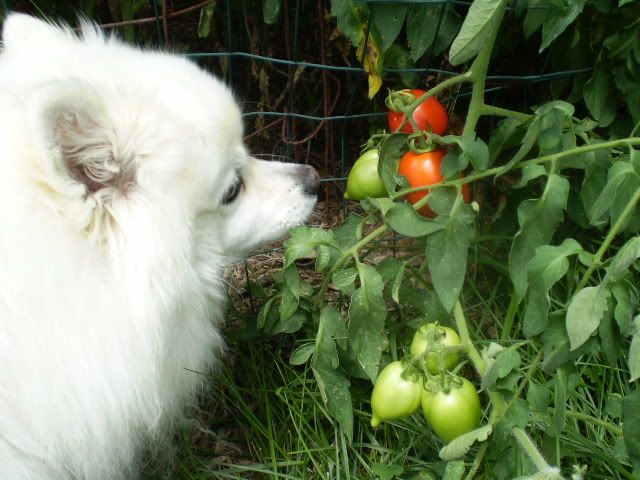 Here is also a tree that i nursed. She grew big and beautiful! I can grow and nurse lots of things!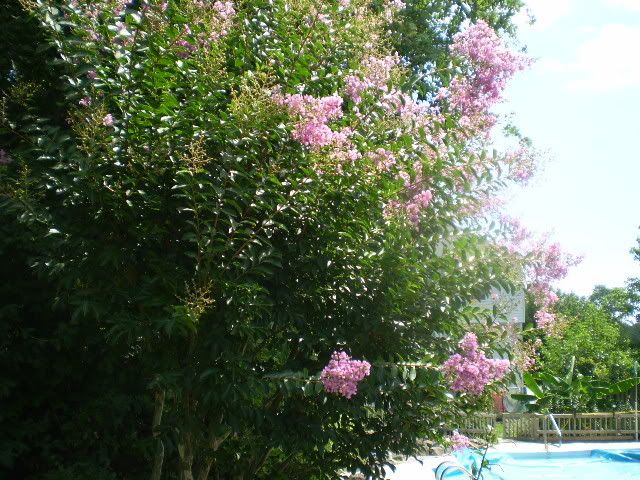 Here is a huge pink flower!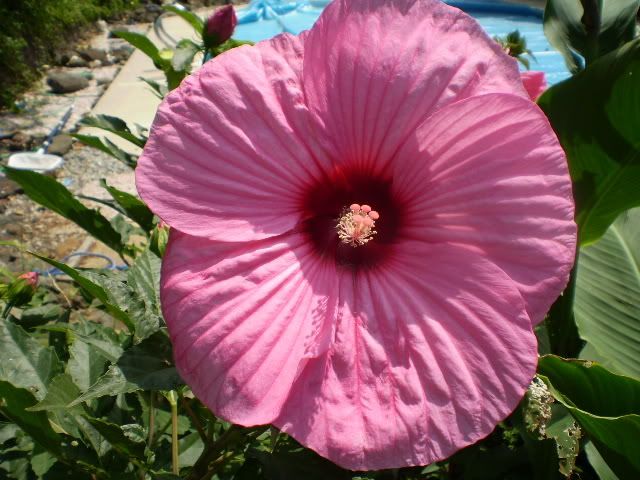 Sometimes i like to just sit and take in all my land. And admire my hard work!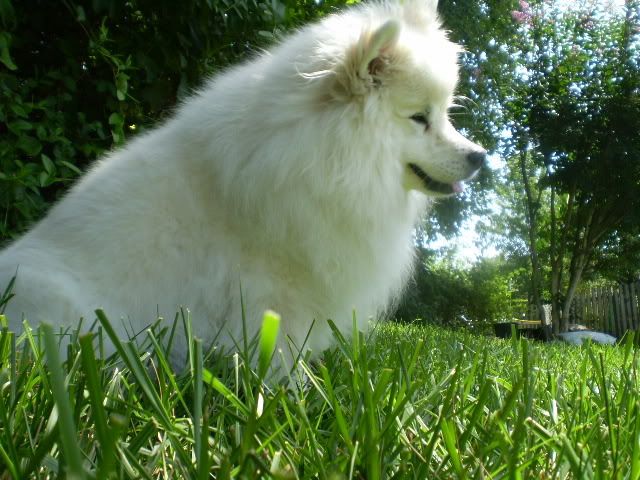 I heard mom talking to sister about taking a walk tomorrow! But sister hurt her back real bad, and can't do very much! She has to lay around, and hasn't been much help at work. :( but they've been good to her and understand!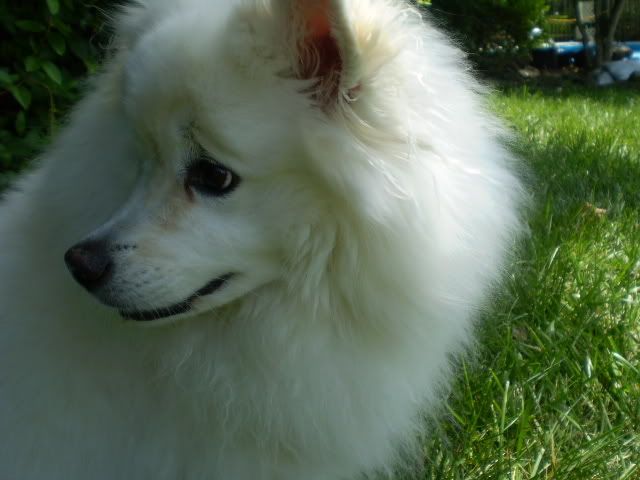 What's in this? Nothing but rotten old rocks dad didn't want.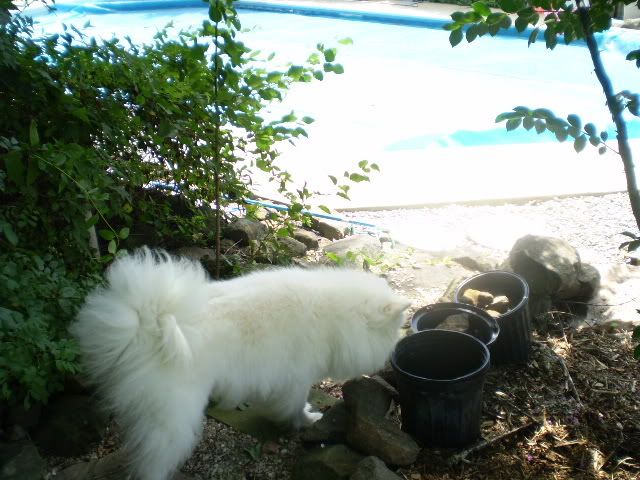 Tomorrow i go to see my dr. again. Its for my lymes shot. And then i'm done again until next july!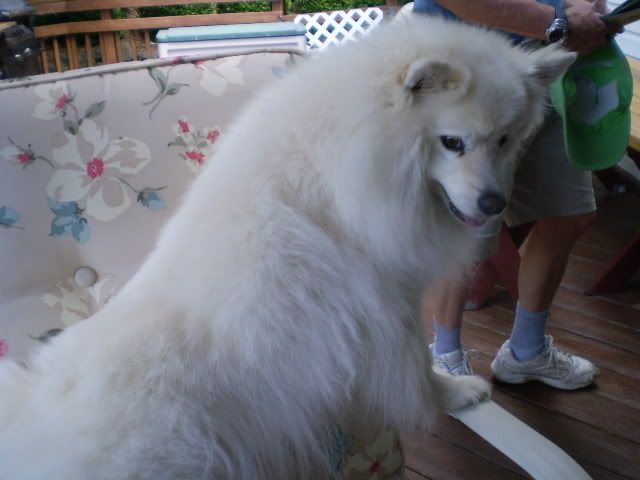 But i do have to go in occasionally in the fall winter and spring anyway, because i refuse to let my hoomans trim my nails. Thats when i try to EAT THEM.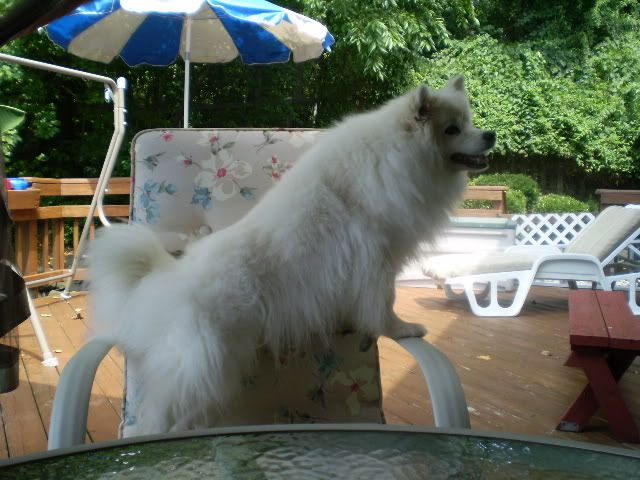 So wish me luck tomorrow, and pray that sister feels good enough so we can all go on a long walk!