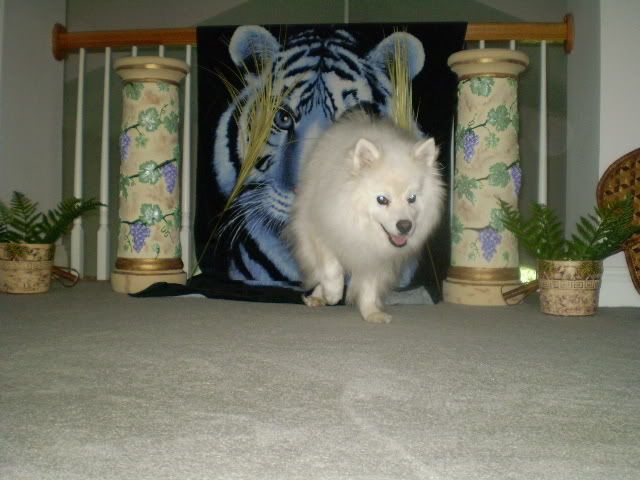 ROAR ROAR.
Don't i make a good tiger?!
See those columns? Sister gave them to mom for her birthday, they were plain white and then mom painted them... don't they look professional?!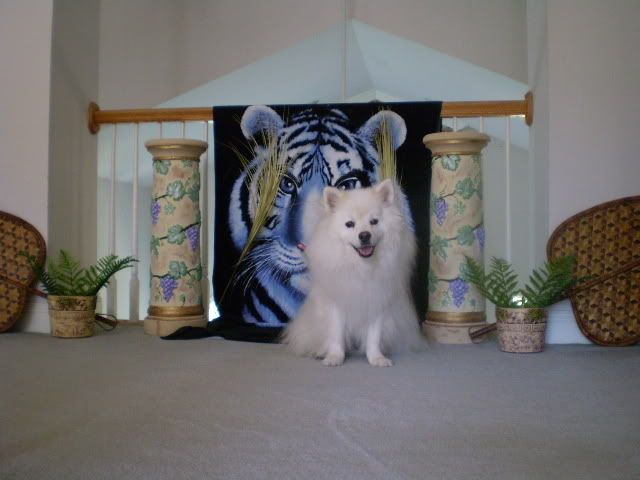 Two updates:
The lady that had the schnauzer that sister loved, is going tomorrow to look at puppies! We're so excited!
On a sad note, please join sister tonight in lighting candles, her good friend's dog was put down yesterday (sister had to help with the procedure). his name was sailor. He was one and a half years.
He was rescued from a shelter who was going to put him down. Then, not too long ago he got really really sick. Something was really wrong.
His days ended yesterday. Please send prayers to help him cross the bridge with friends.
He was a special dog to sister.