Hmmm.... the 'way back' is becoming littered with friends from
the trees.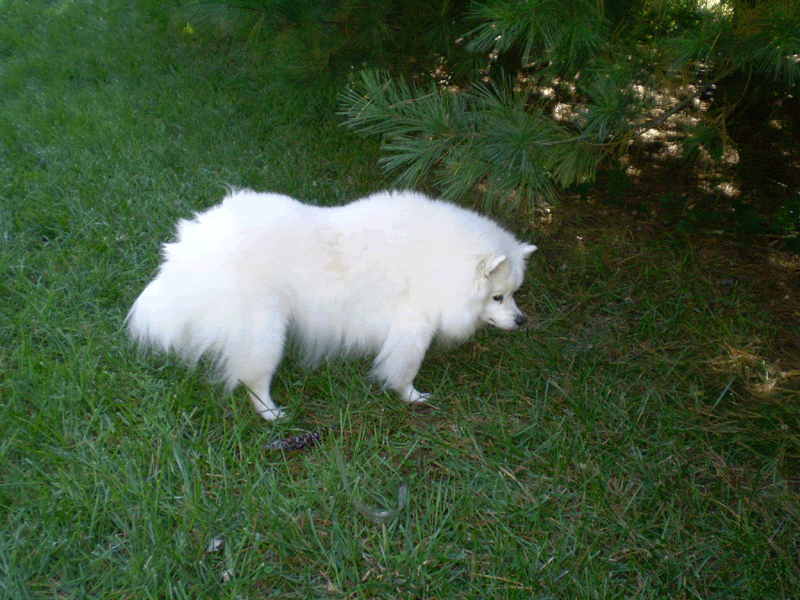 Yes, i'm talking about pine cones.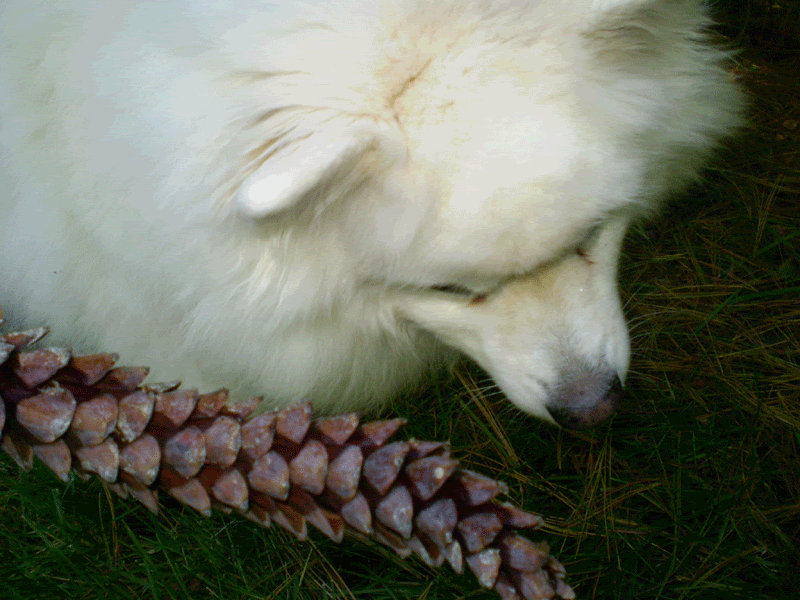 hmmm... they don't smell very good.
This is a sad looking pine cone.
Mom likes the big fat ones, and puts sparkles on them
for winter time.
I'll have to show you when she does it this year.
No mom, this one does NOT pass inspection.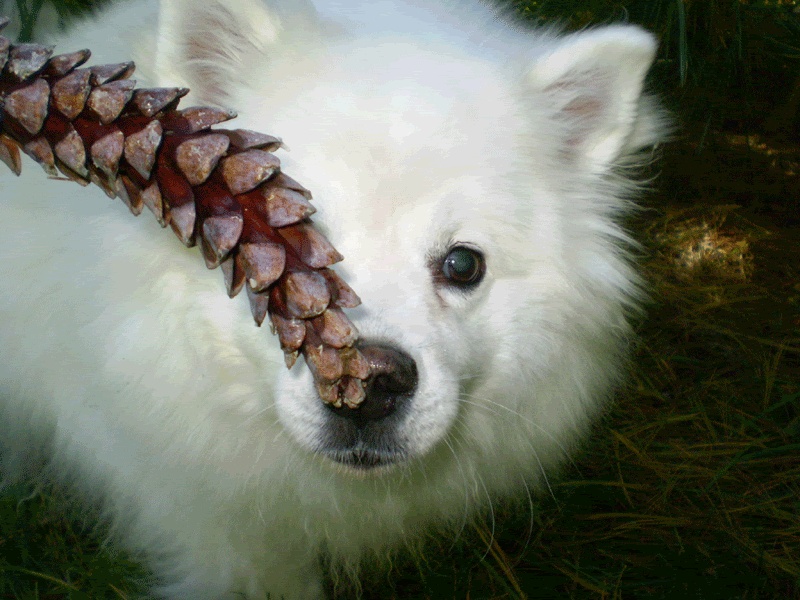 That one up there looks very promising.
We will wait for him to fall.