We went out to the 'way back' of the yard.
i love it back there.
so much room to run. Mom
says i have to be careful though because sometimes there are holes
in the earth that try to grab doggie feets.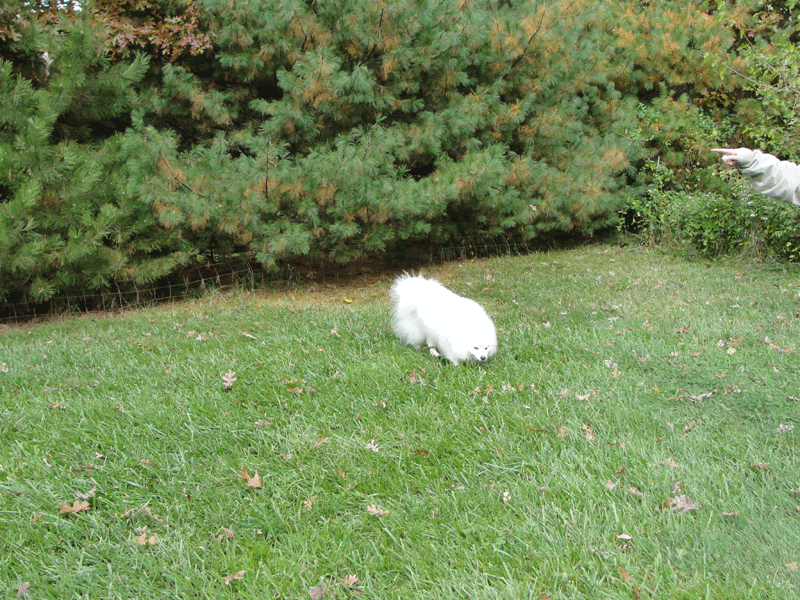 So we stay clear of that.
here is ben running. He is nothing like me running.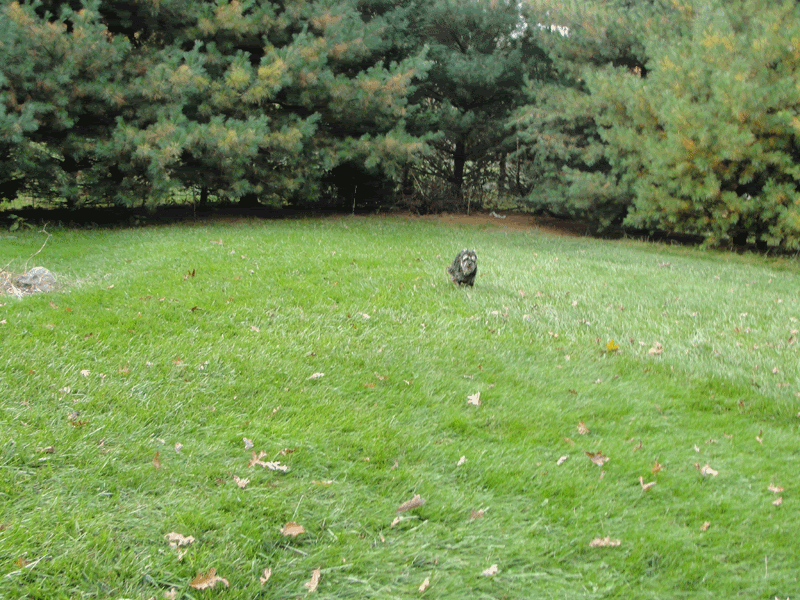 He can't catch me if i go full speed. here i am trotting along.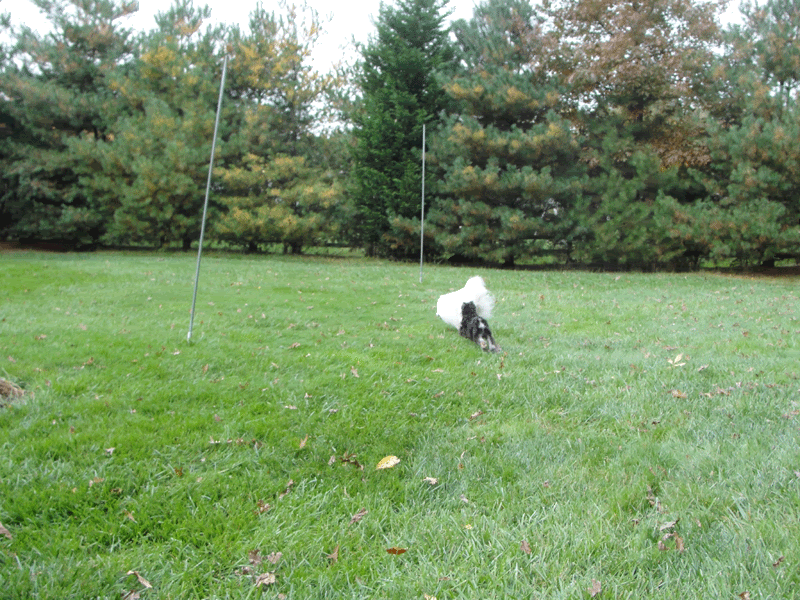 here we explore the yard.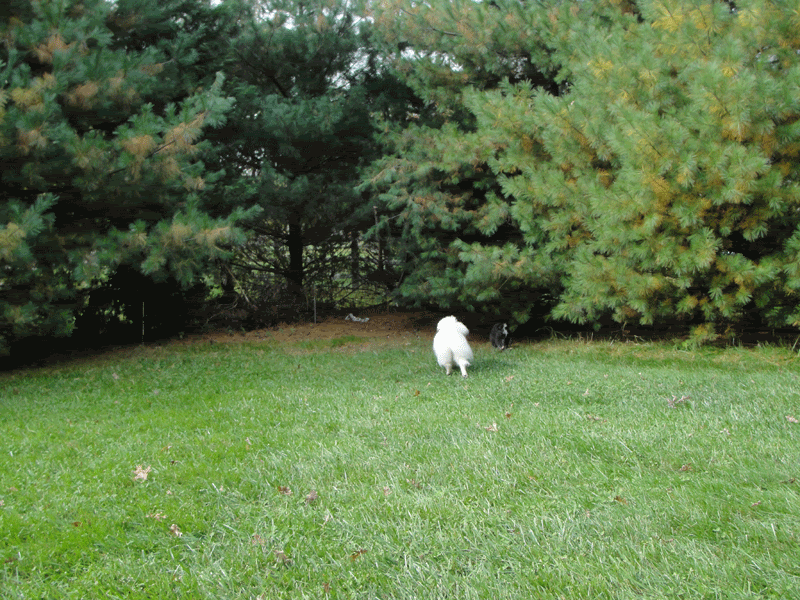 you'd

almost

think we were friends.


almost

.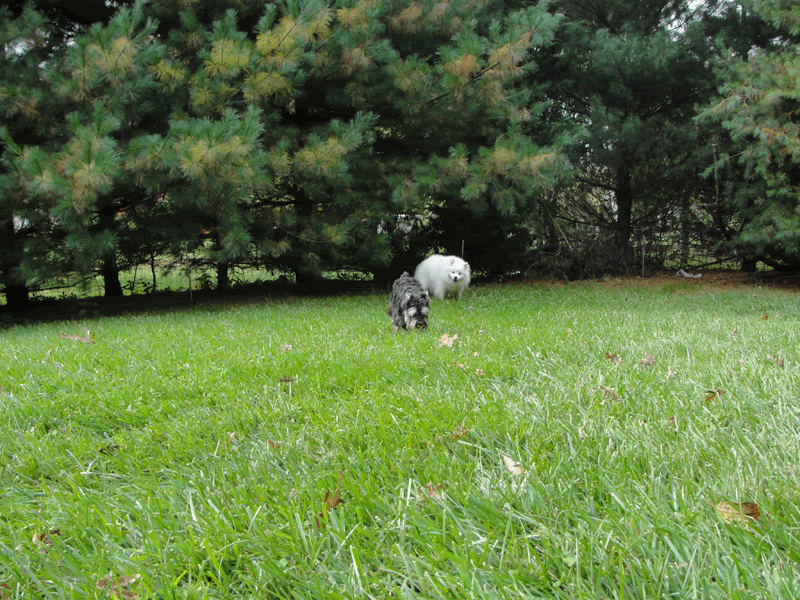 Ahhhh fresh air.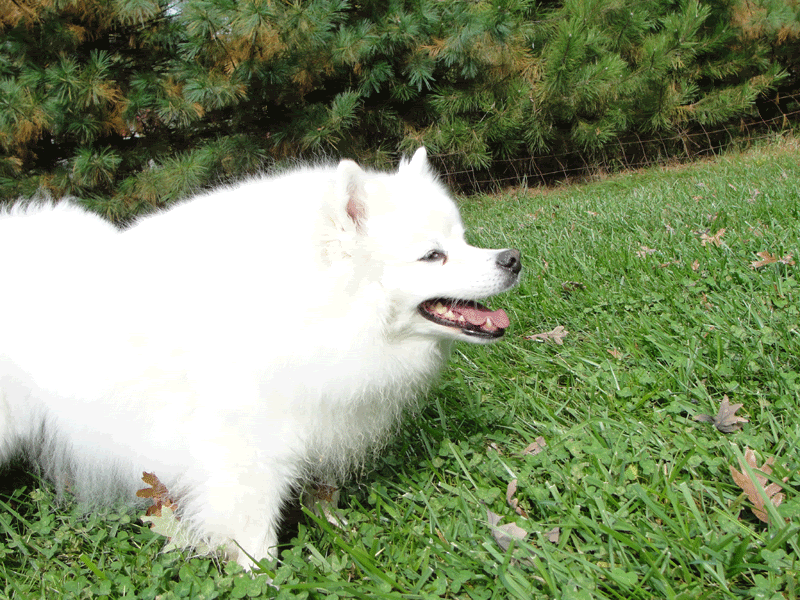 what is that weasel up to?