Sister, why don't you come get me?
i'm waiting for you with my carrot treat.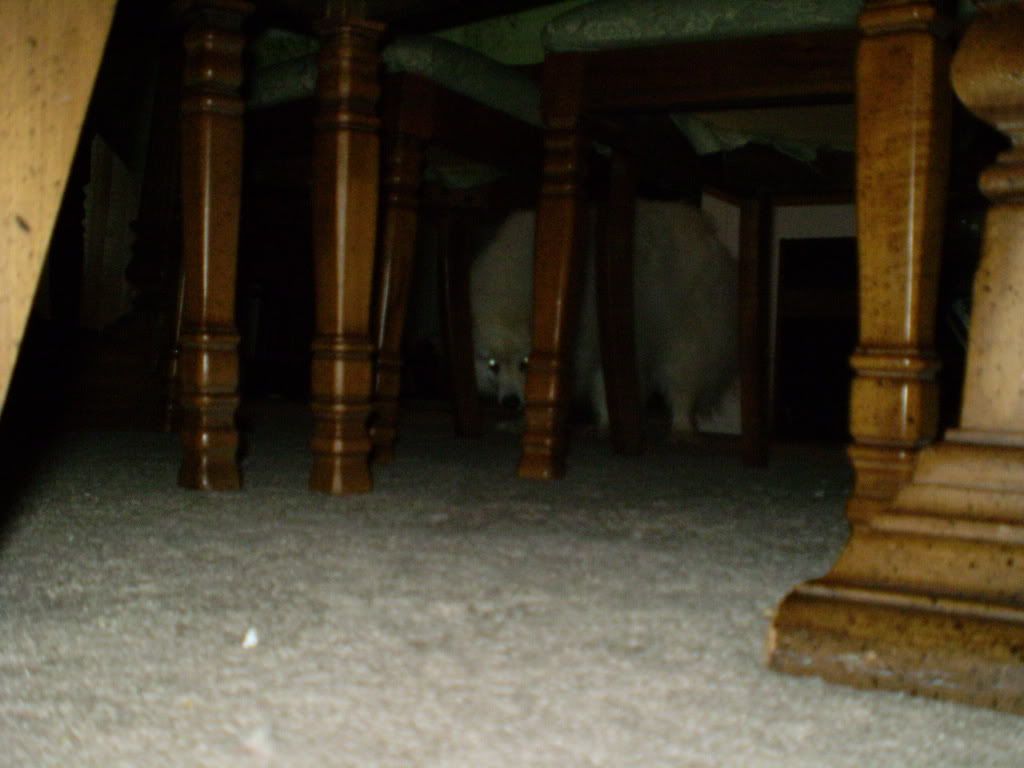 well HI!
are you going to grab it now?!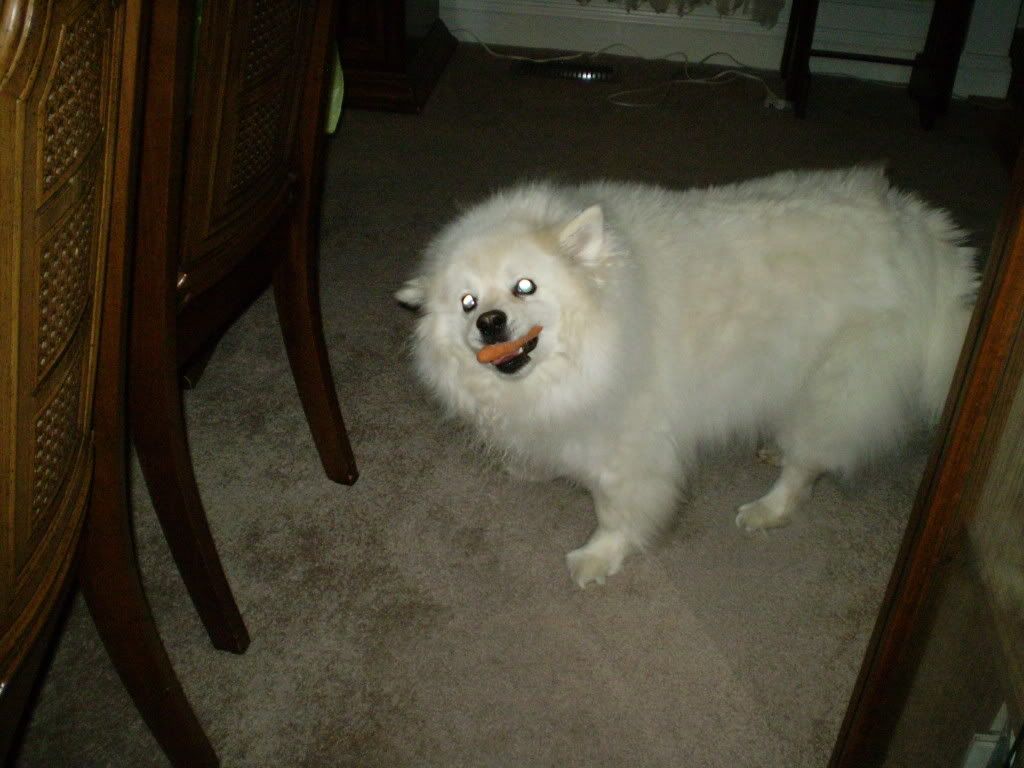 hi sister.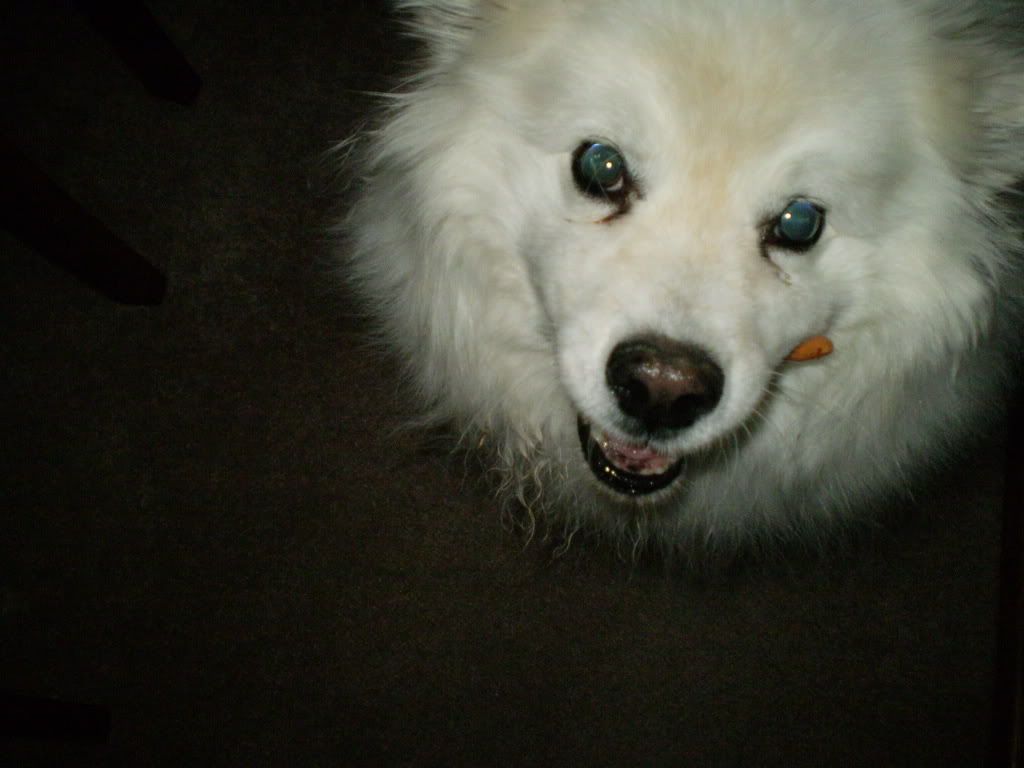 I wanted to let you all know that i've
been doing really well on my glycoflex medication!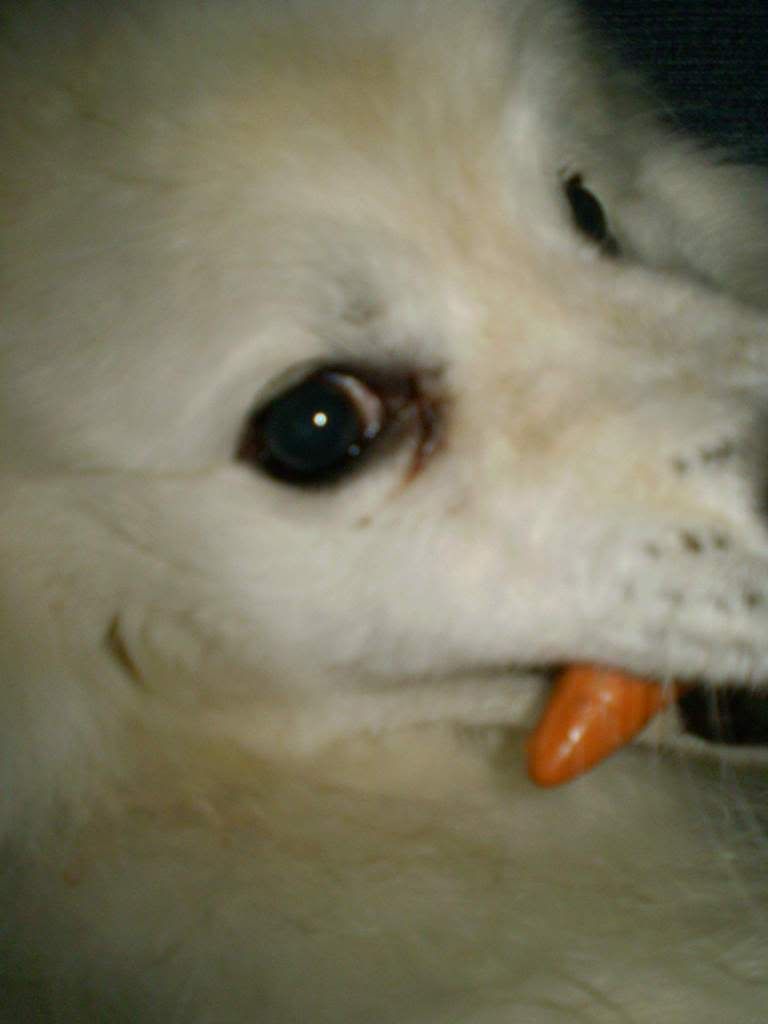 Chomp chomp chomp.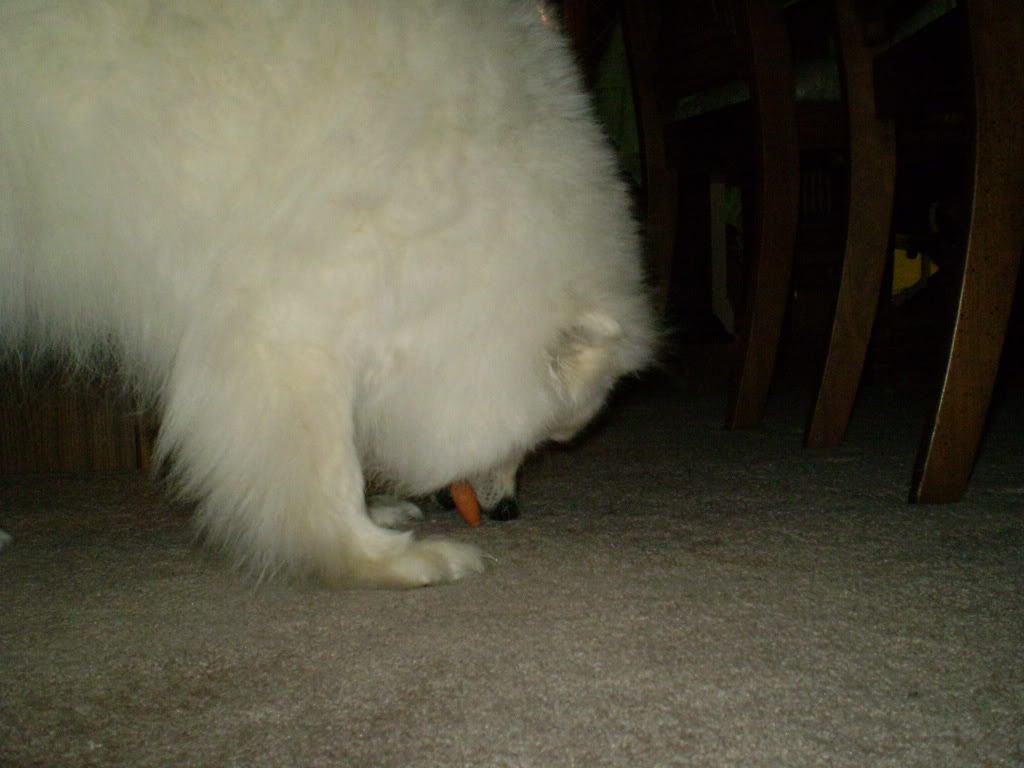 Dad will be planting his veggies soon,
and i will be supervising the garden again.
I'm really excited!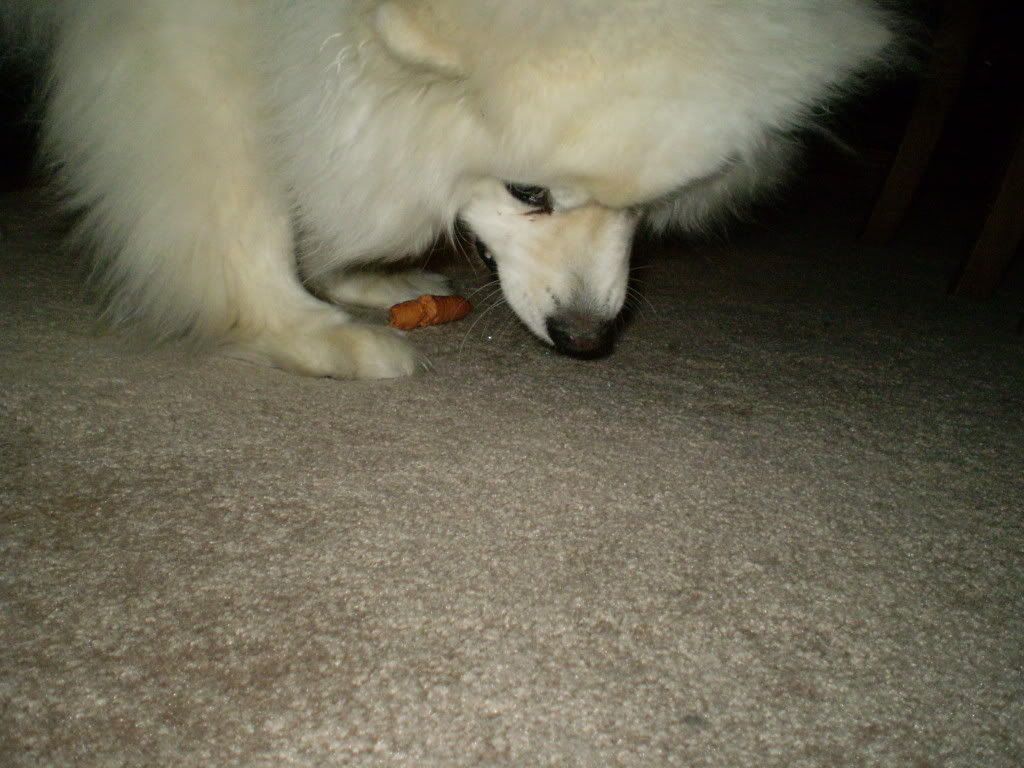 Boy, this carrot pegetable is really good!
hey sister, get your own!