Ok mr. turtle. I guess i can make your
temporary home more comfortable for you.

I looked up some stuff online.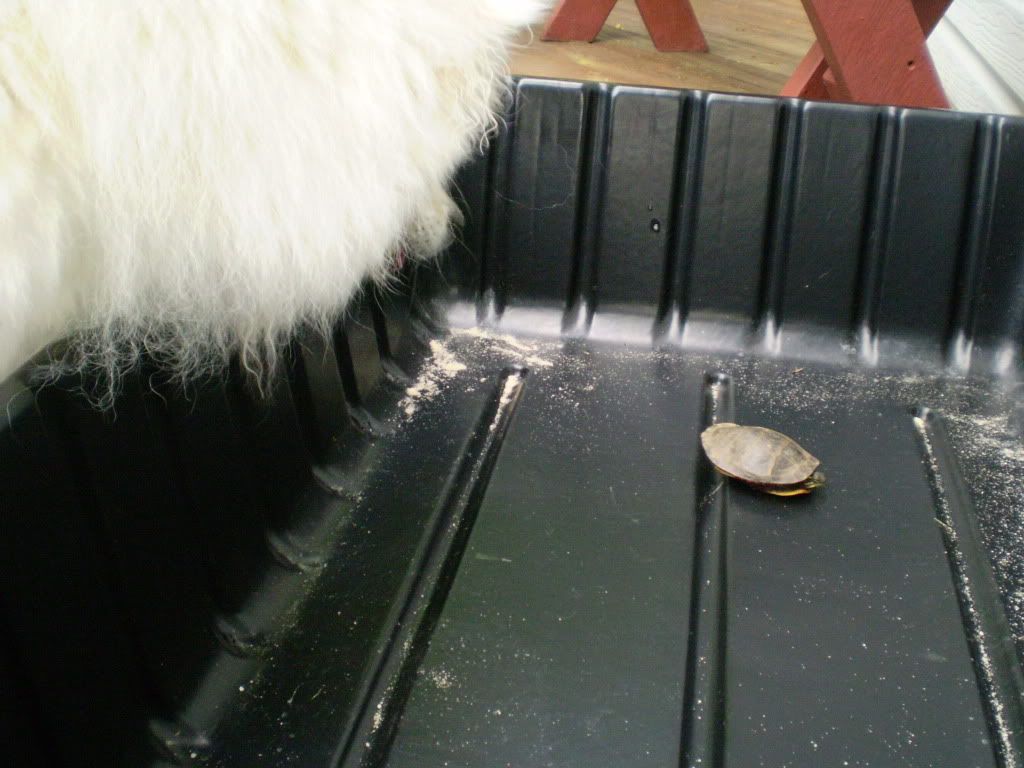 I went into my garden, and stole a rock from this plant.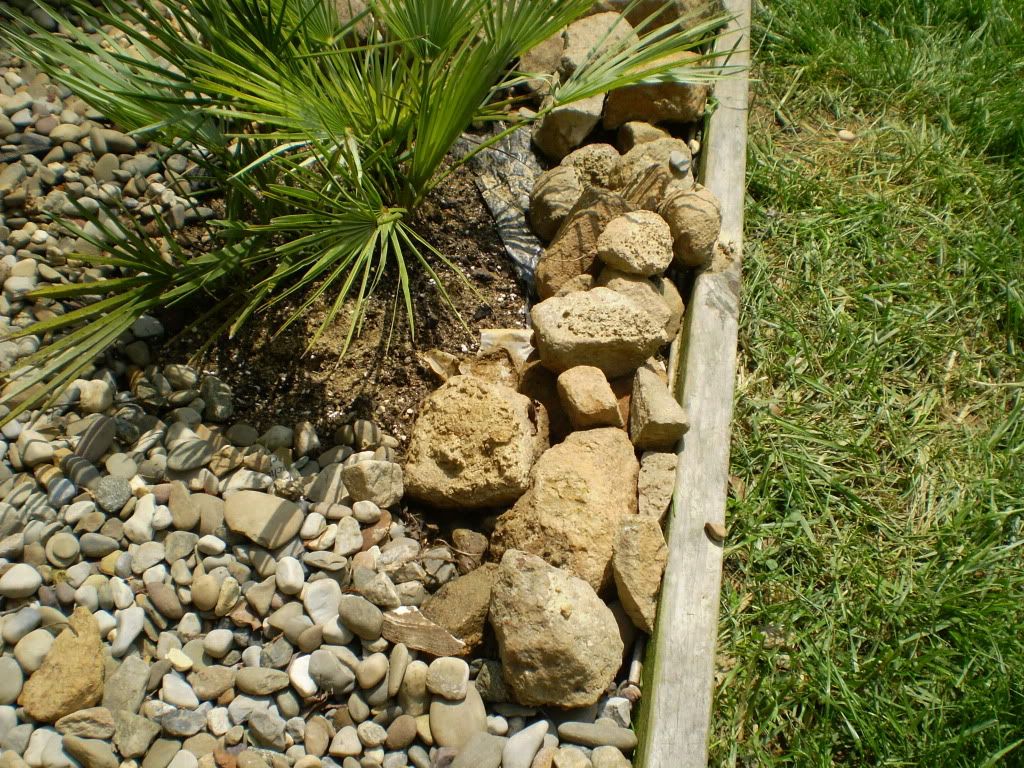 Then i gave it to mr. turtle.
Then i added some water.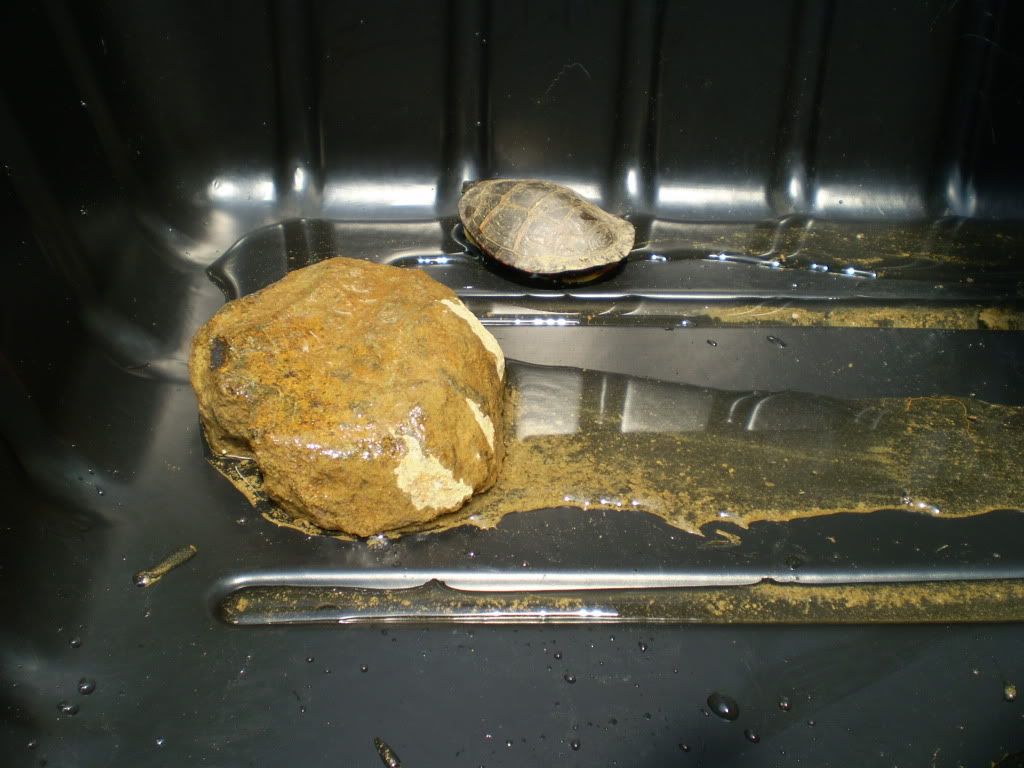 I put his house half in sunlight, and half in shade.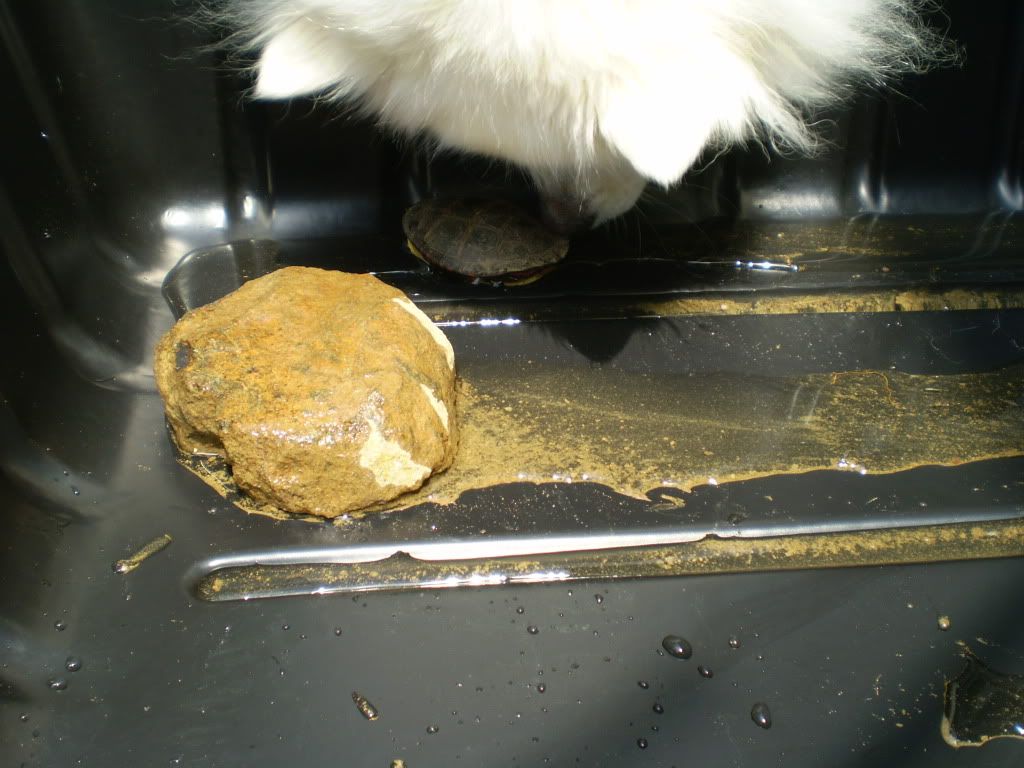 Mr. turtle said he needed some more water.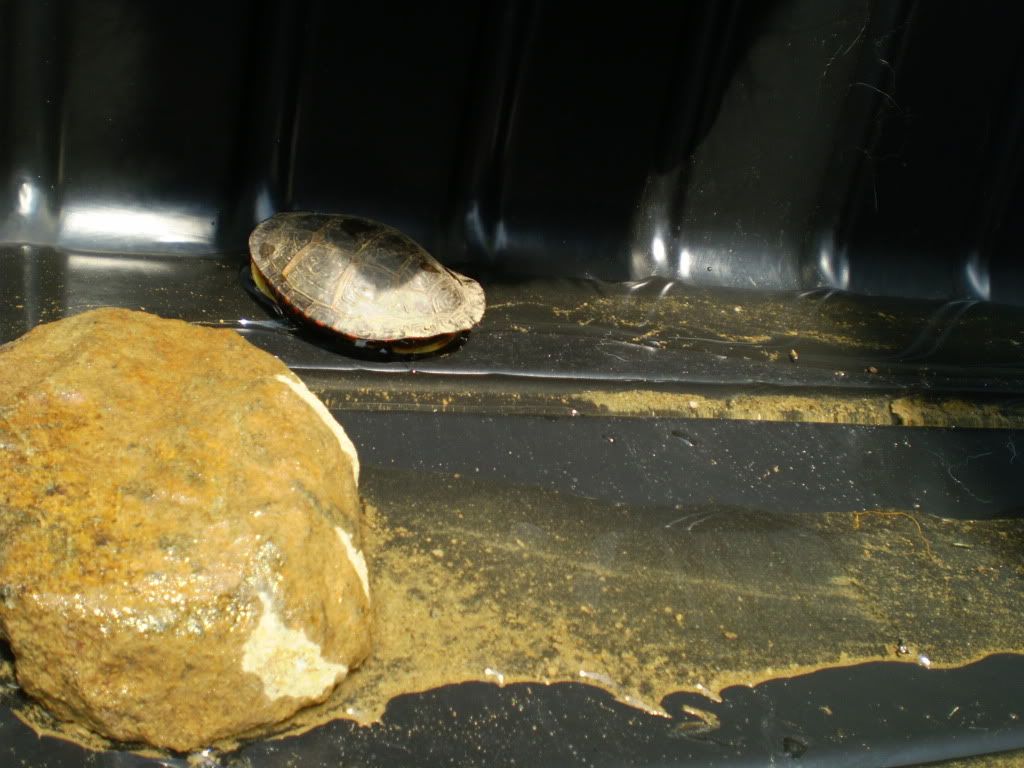 So, we put some more water in. Mom helped me with this.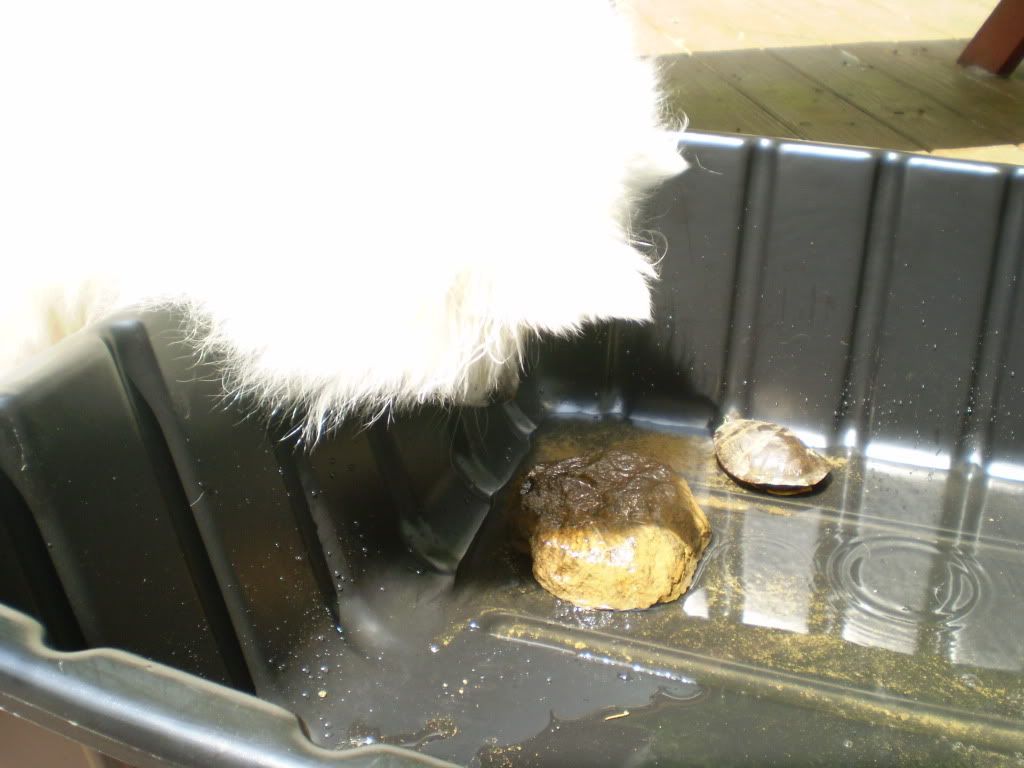 A little bit more mr. turtle?
ok mom, some more please.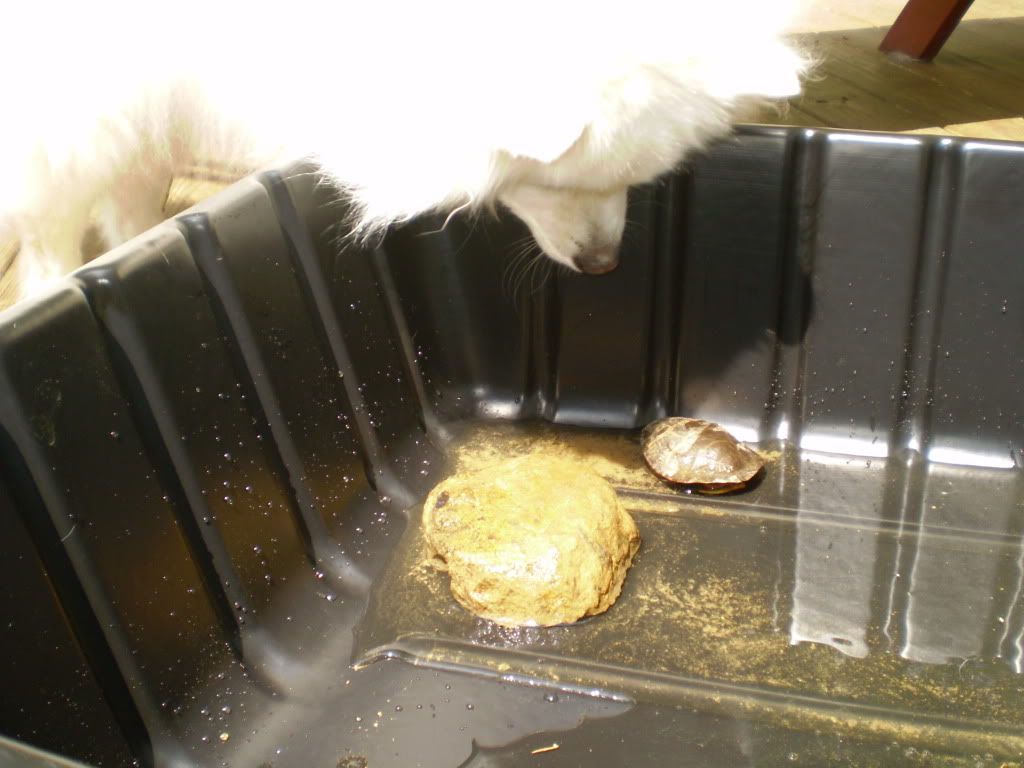 Mr. turtle thanked me.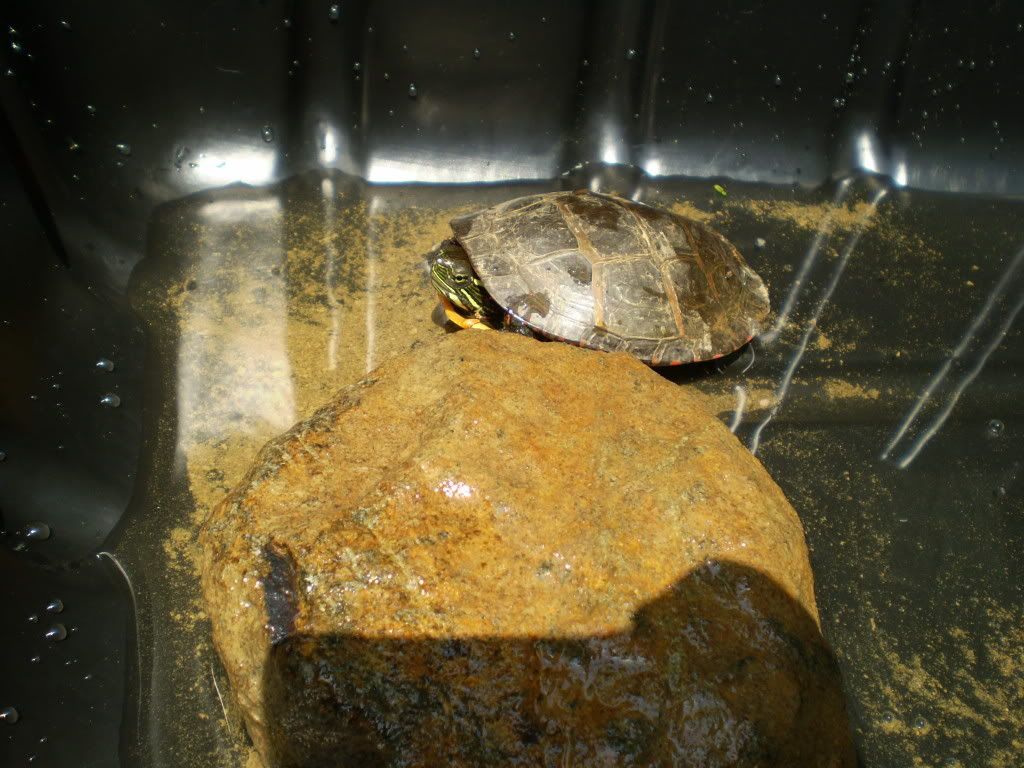 Then he went to play in his water house.