Sister brought me over this package that
was for me!

A real package for me!
We opened it up to look inside!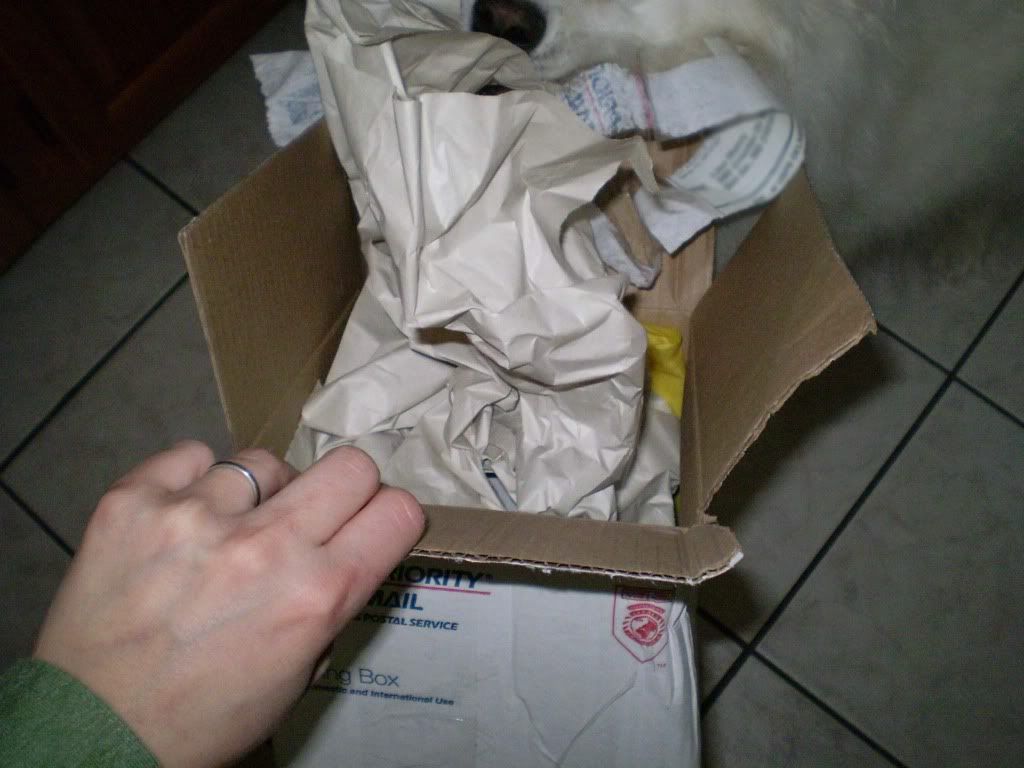 Sister read a note to me from my good friend
SIKU!

It said 'happy barkday isis!'
i also vaguely remember something about a get
well present for benny...
so he got one and i did too.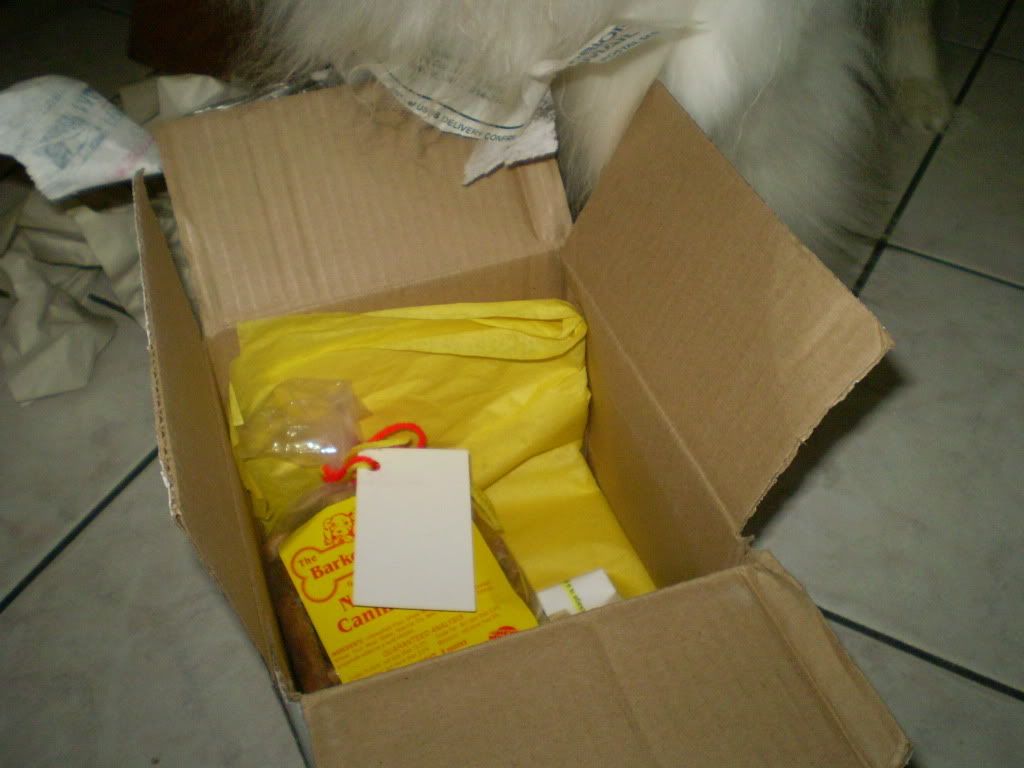 OH! my favorite cookies in the world!
thanks so much Siku! you're awesome!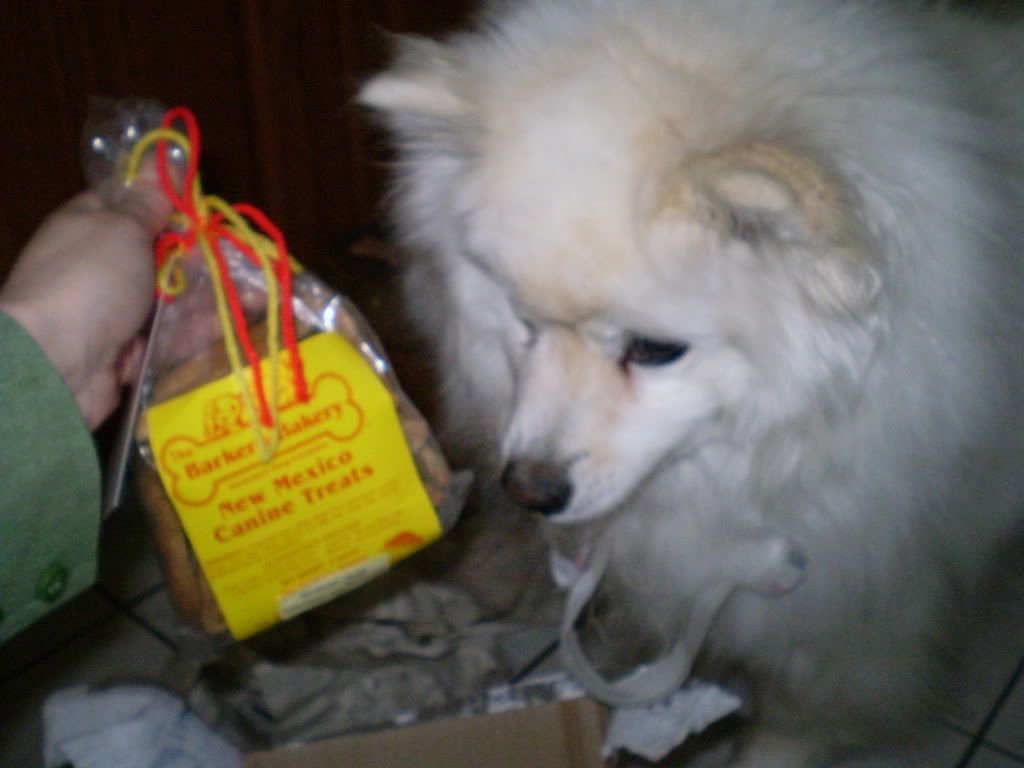 CHOMP!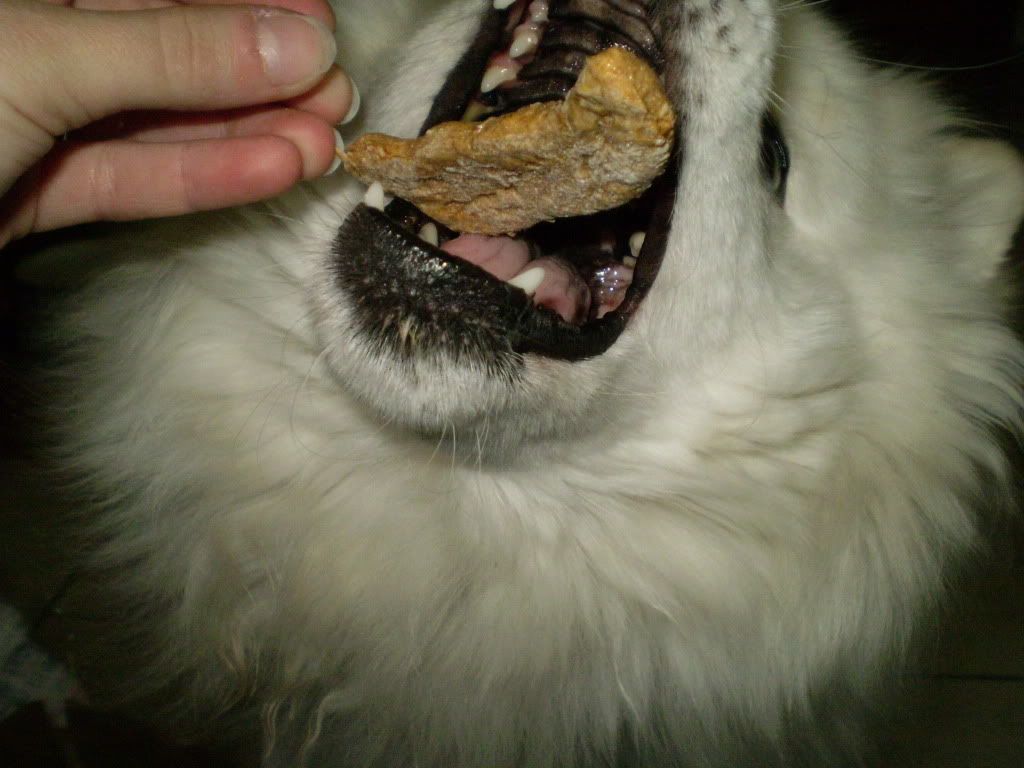 Sister, play cookie with me.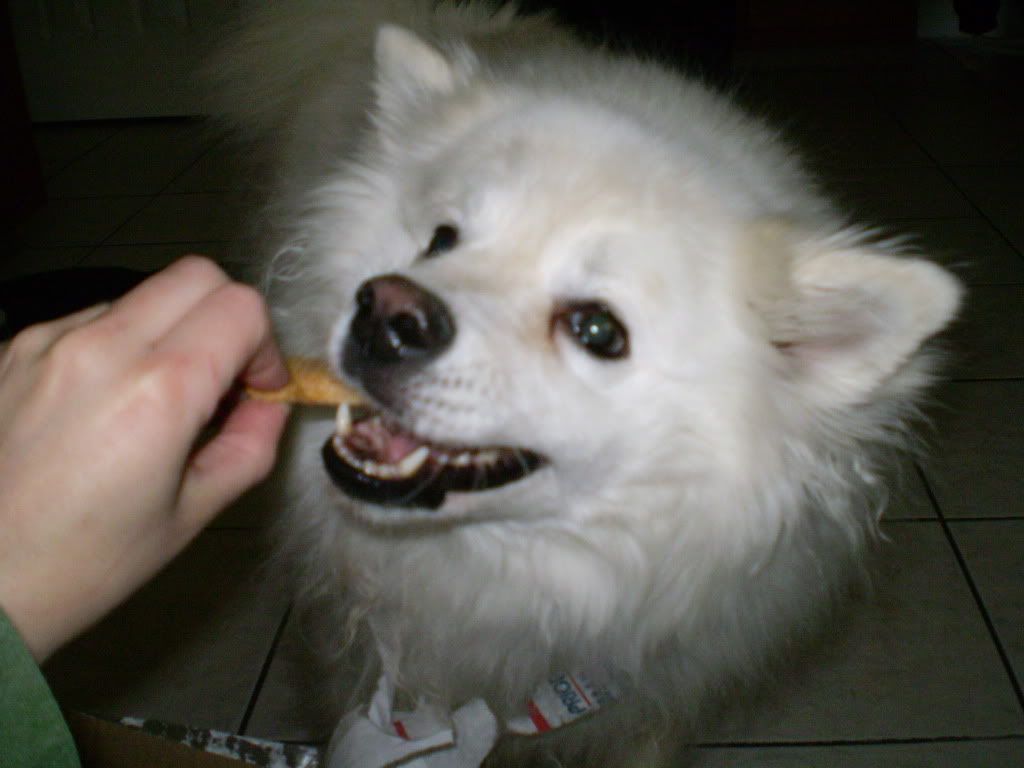 Chomp chomp.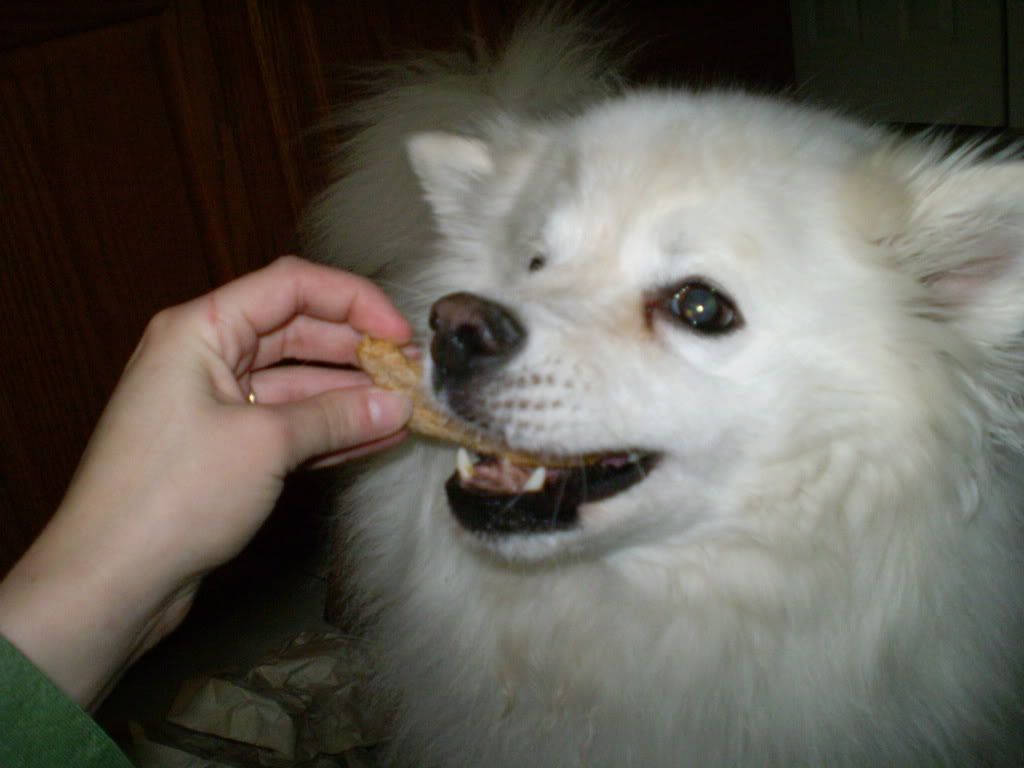 Mom also got me some new bowls.
I had plastic ones, and she found out that it's better
to have ceramic or stainless steel.

So for upstairs, she got me a new bowl for water.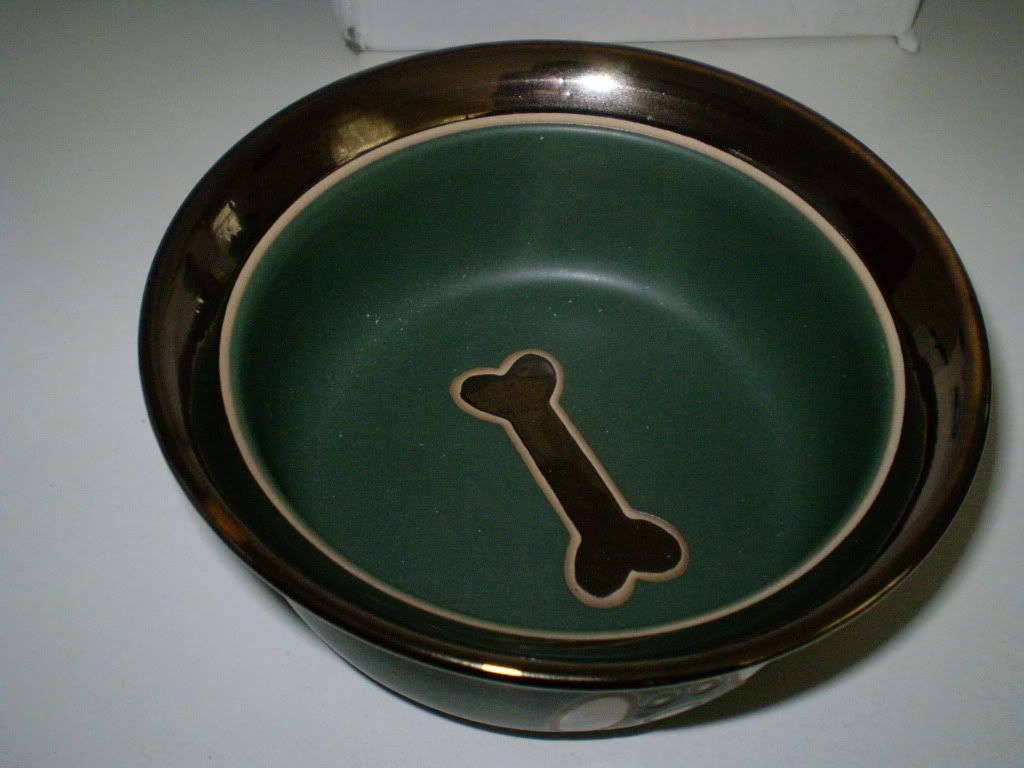 This will be my new water bowl for downstairs!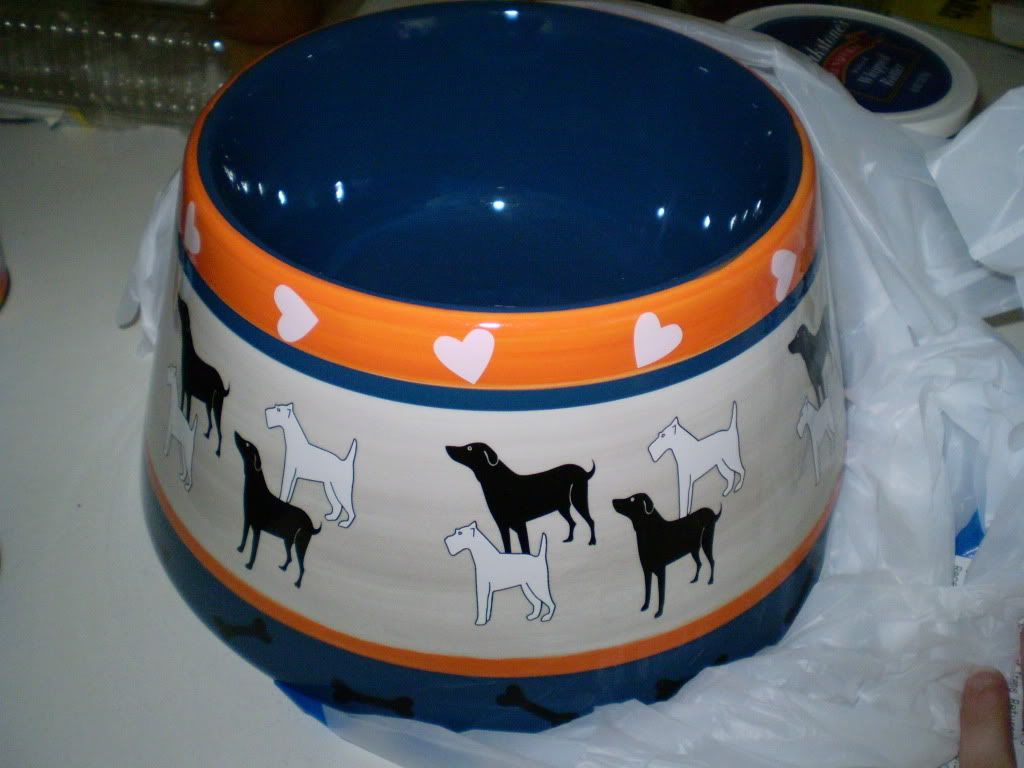 (i like the cookies better!)