Sister and her friend are doing a baby shower
for a co-worker of theirs.

The theme is 'Enchanted Forest'.

Mom got this great idea!

And made this for a centerpiece:


And this- which is made of baby socks!


Another shot of the swan.
The feathers are made with fake rose petals!


a close up!


Another shot of the roses


The swan finished!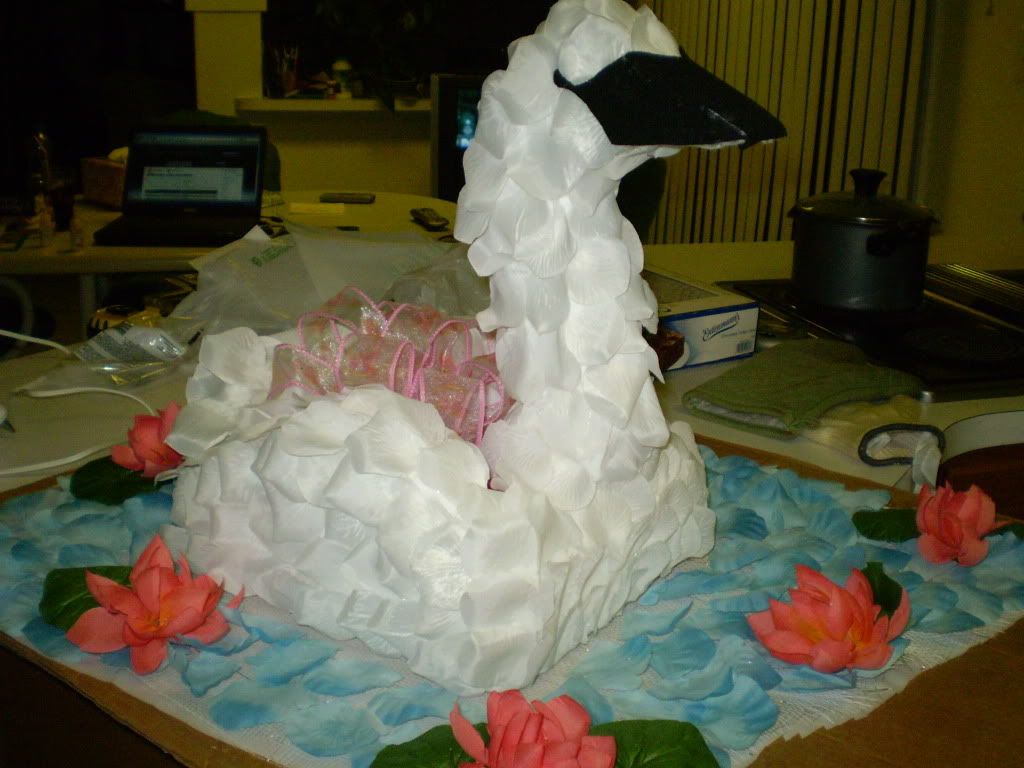 Mom made her a lake to float on.
It's made of blue rose petals- left over from sister's wedding.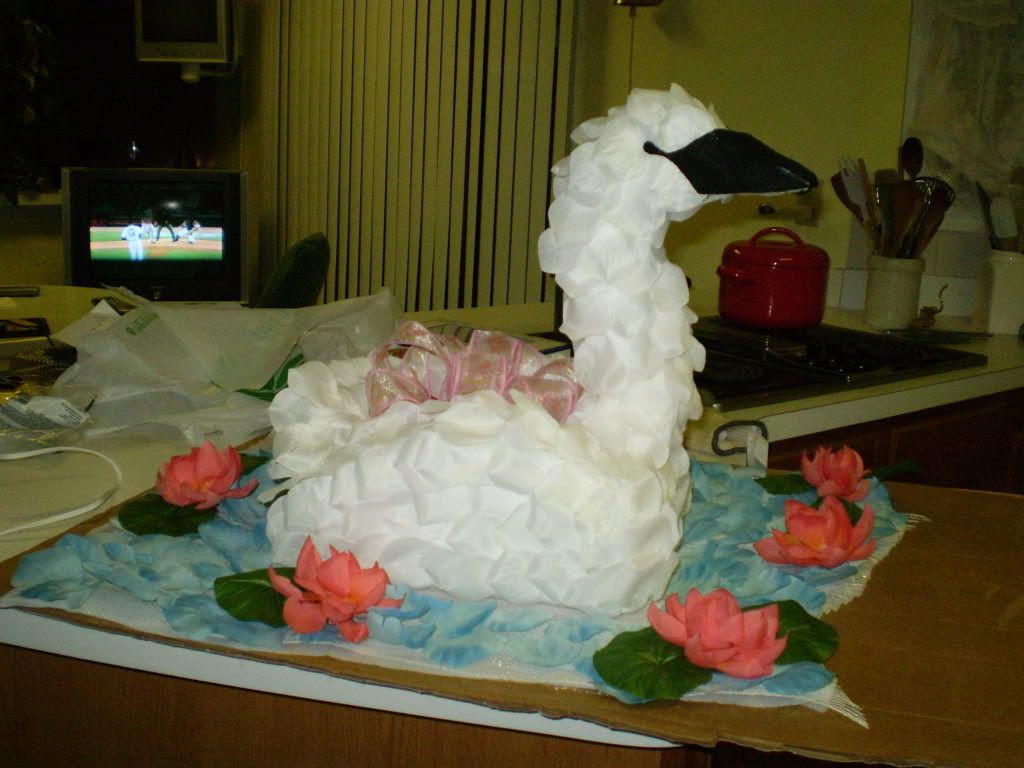 A close up of the 'water' and the lilies.


We hope you love it as much as we do!