Mom was driving home the other day,
and saw something strange on the road.
She told dad, who went and picked it up.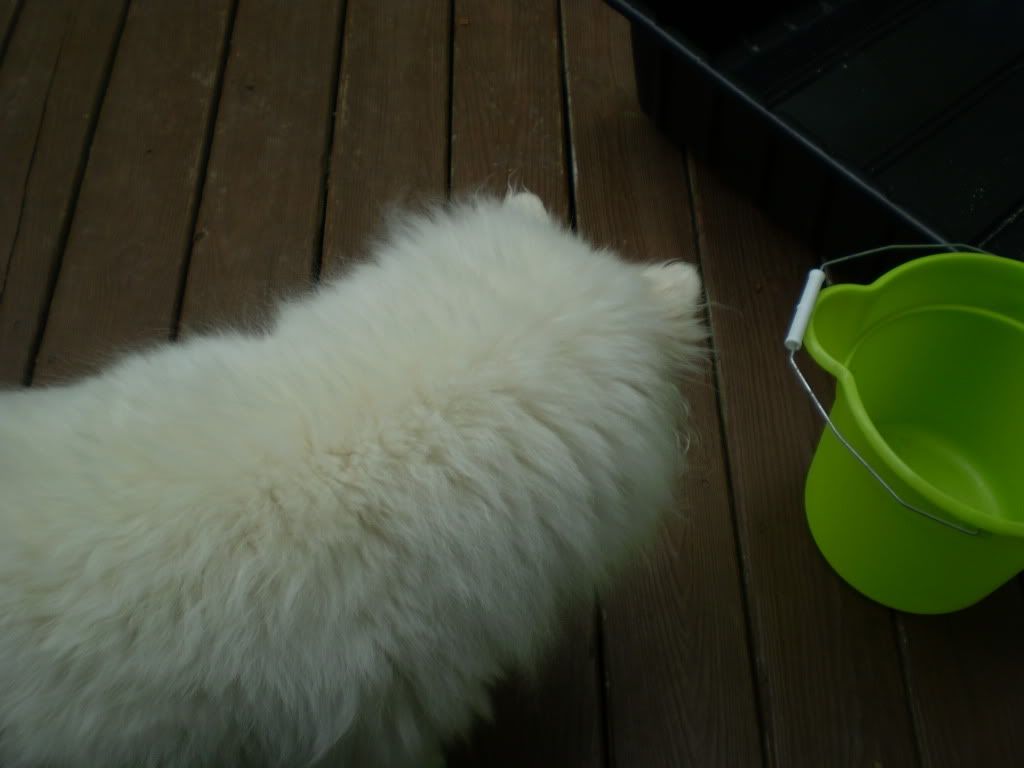 It was a painted turtle!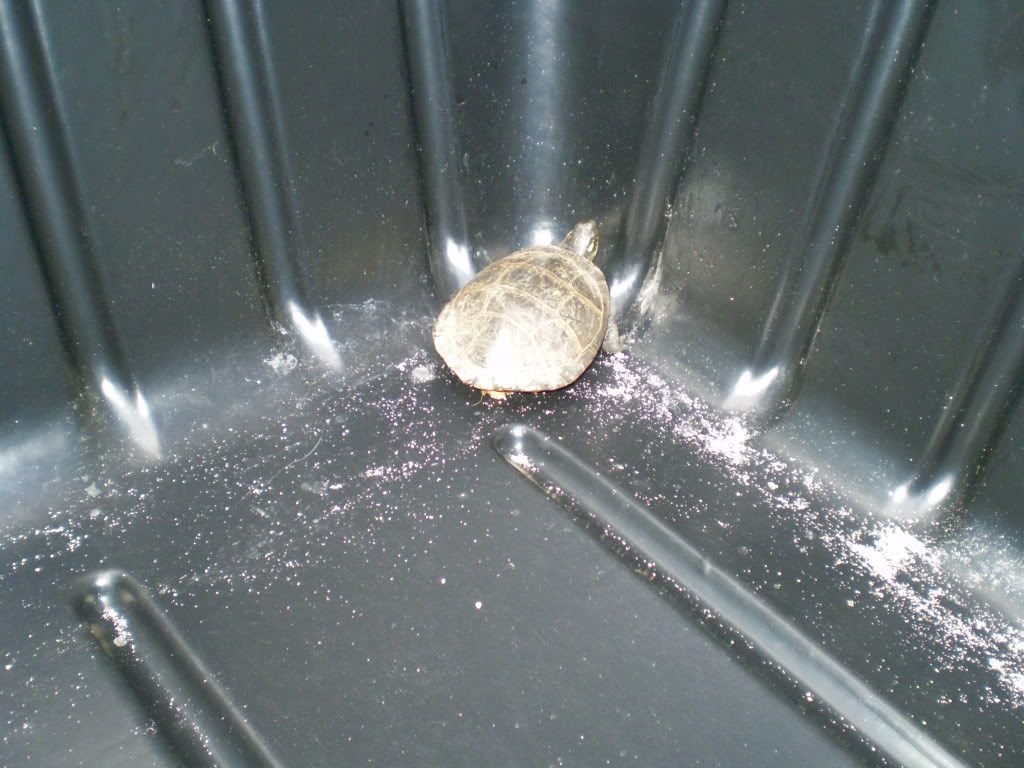 Hello, what are you?
What is your business here?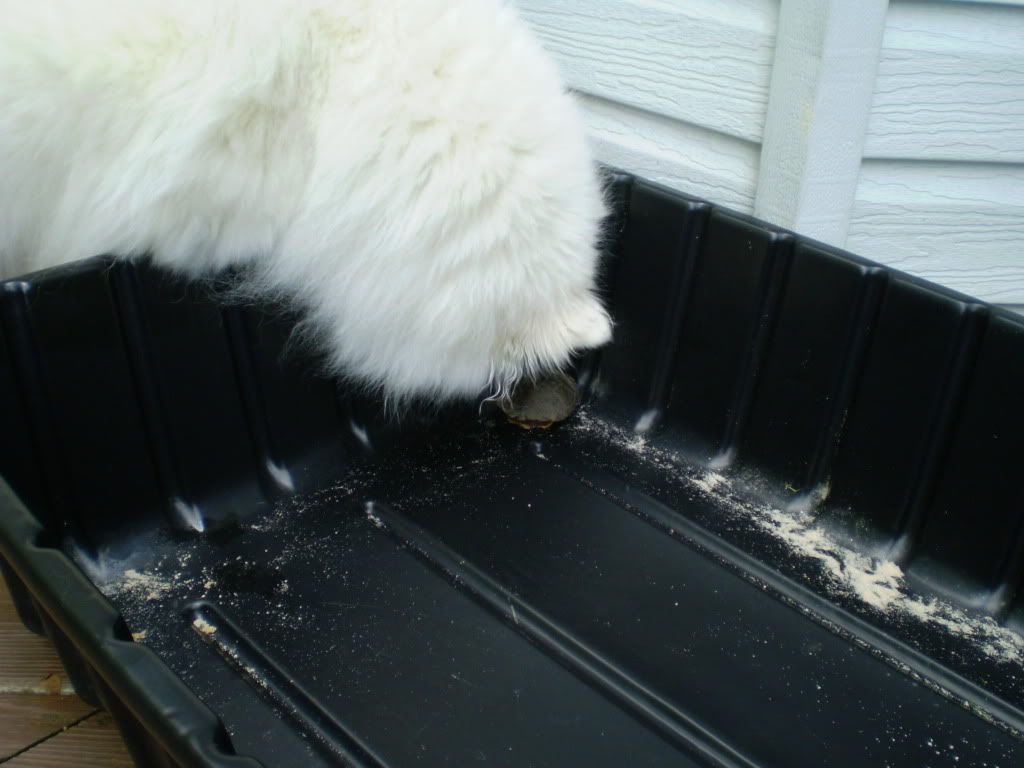 Hmmm... the turtle appears to be hard of hearing.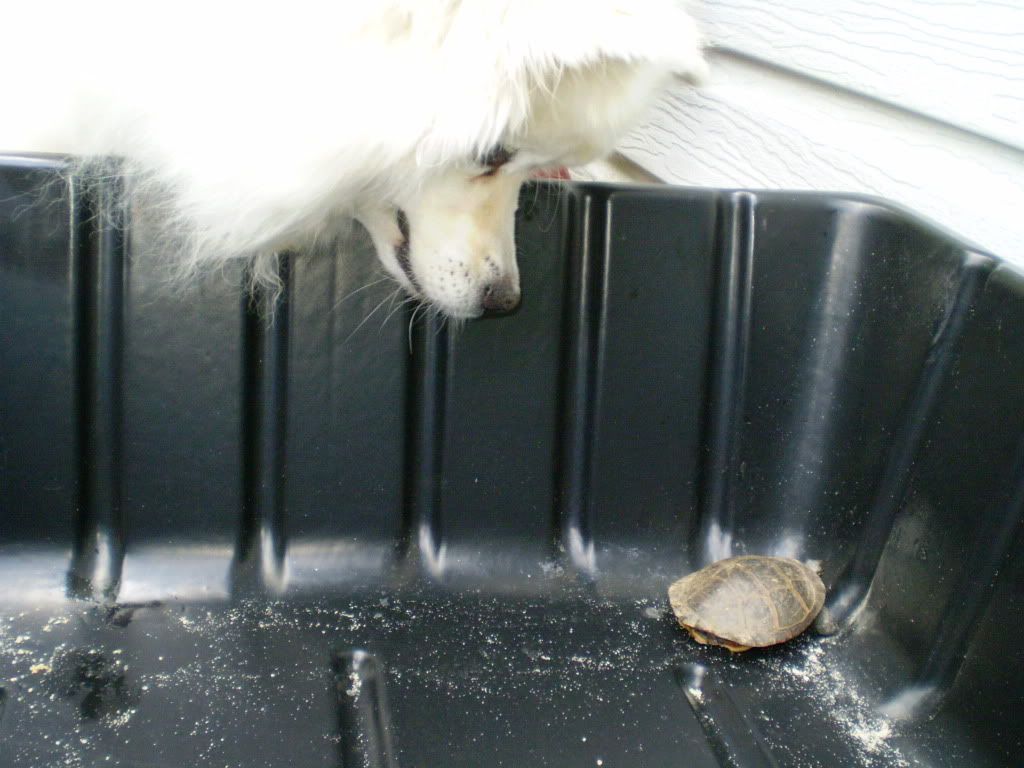 And when i talk louder so that he can hear me, he hides his head.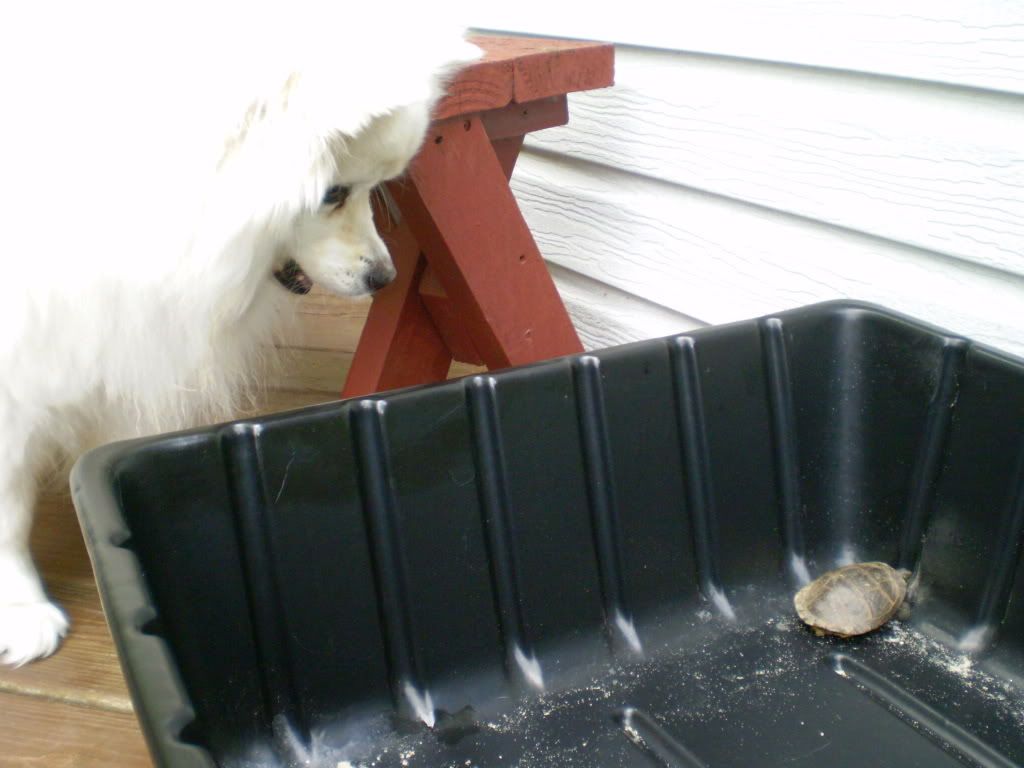 There's no winning with this guy.
I guess i'll have to befriend him to make him answer my questions.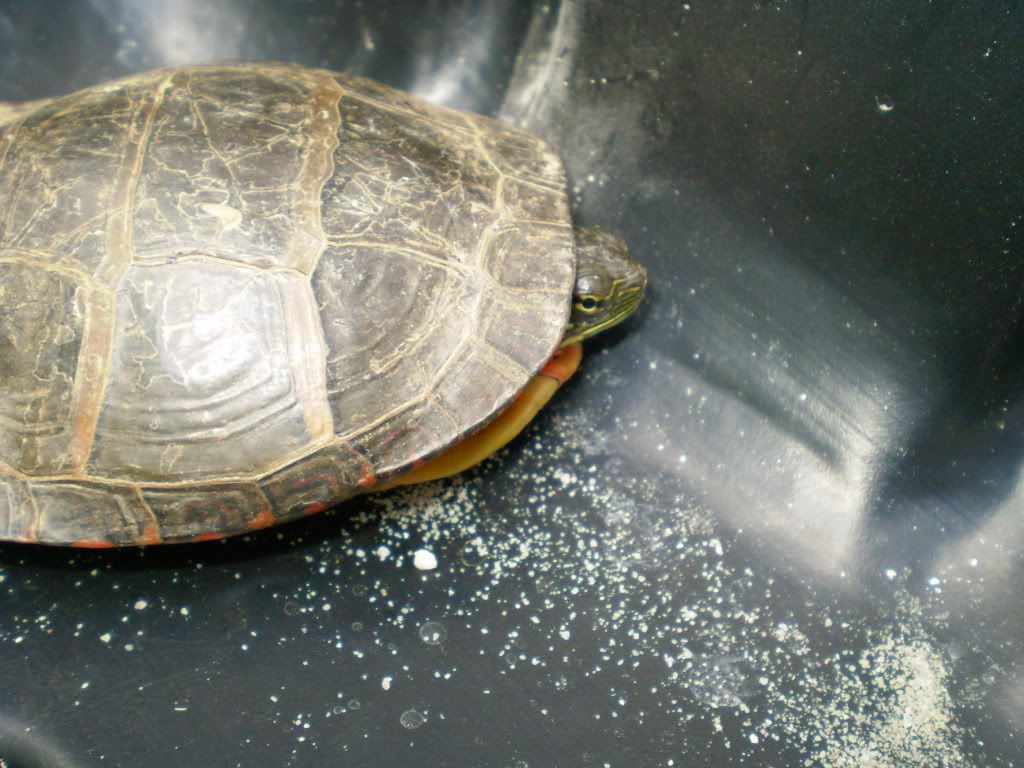 I checked on my little friend often.
Asking him if there was anything i could get him.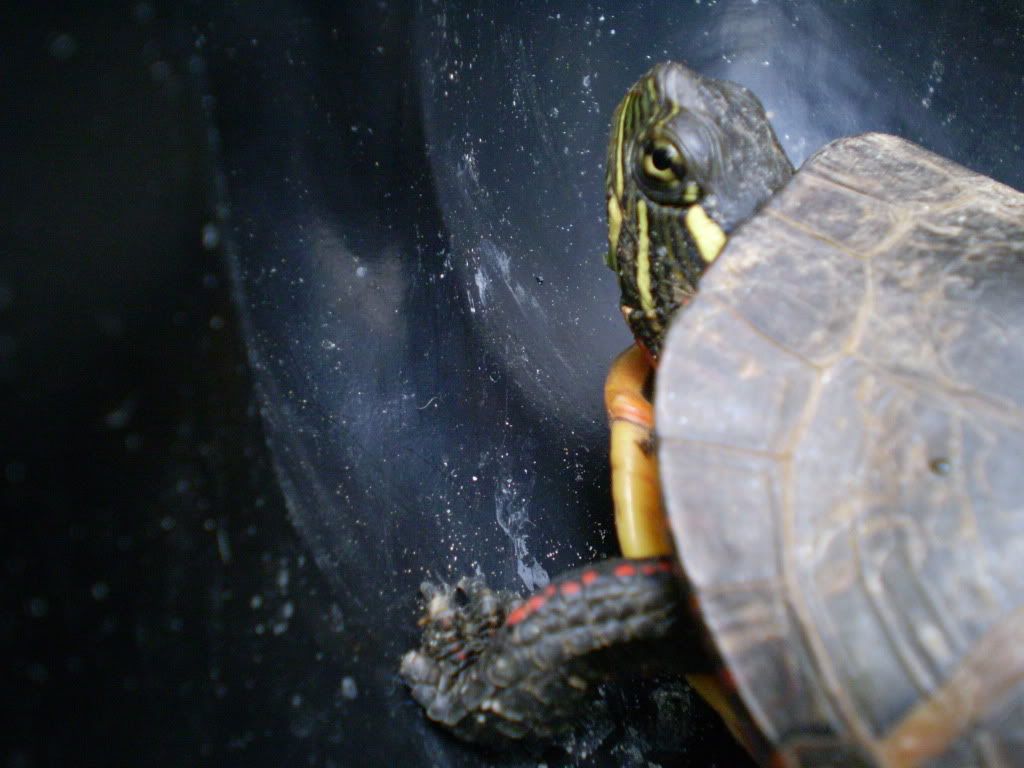 No answer.
I tried different approaches.
But my boy told mom i was being a big bully.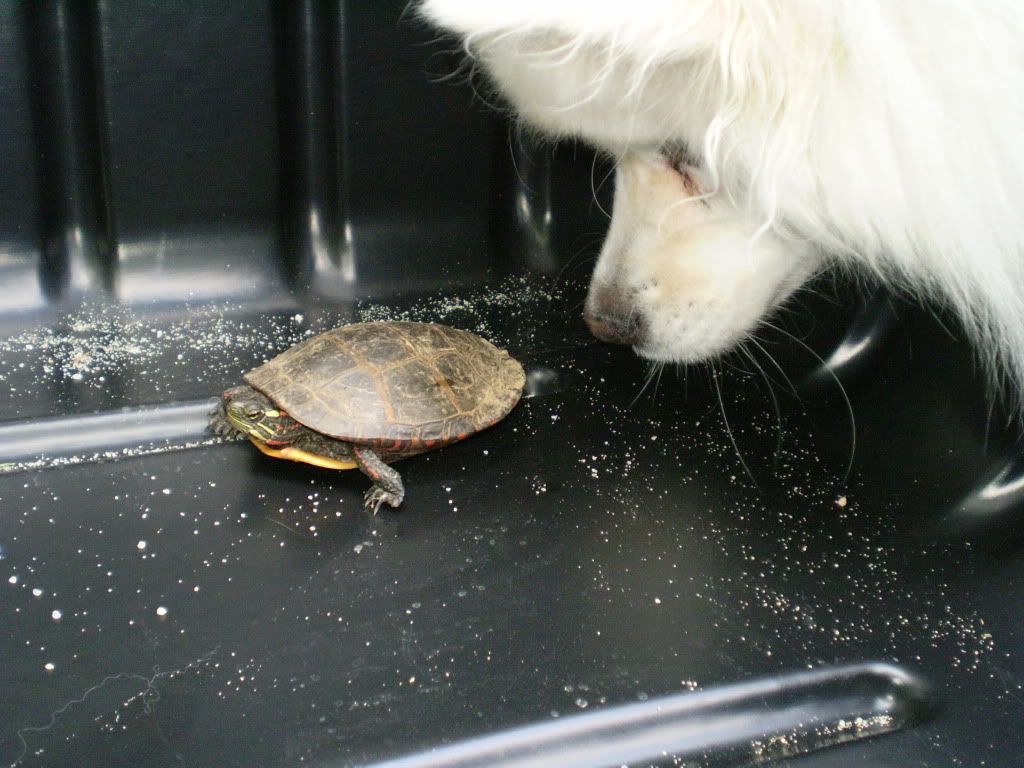 I pushed him around his house with my nose.
I will get my answers!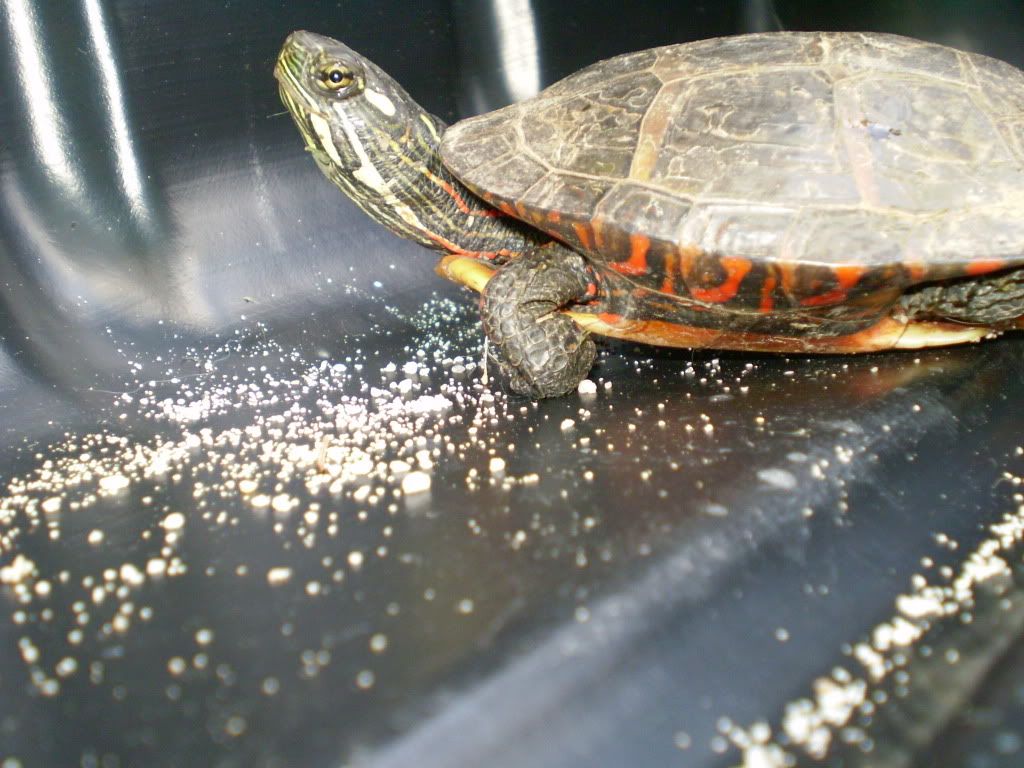 That didn't work either.
I watched my new pet.
This must be a birthday present to me.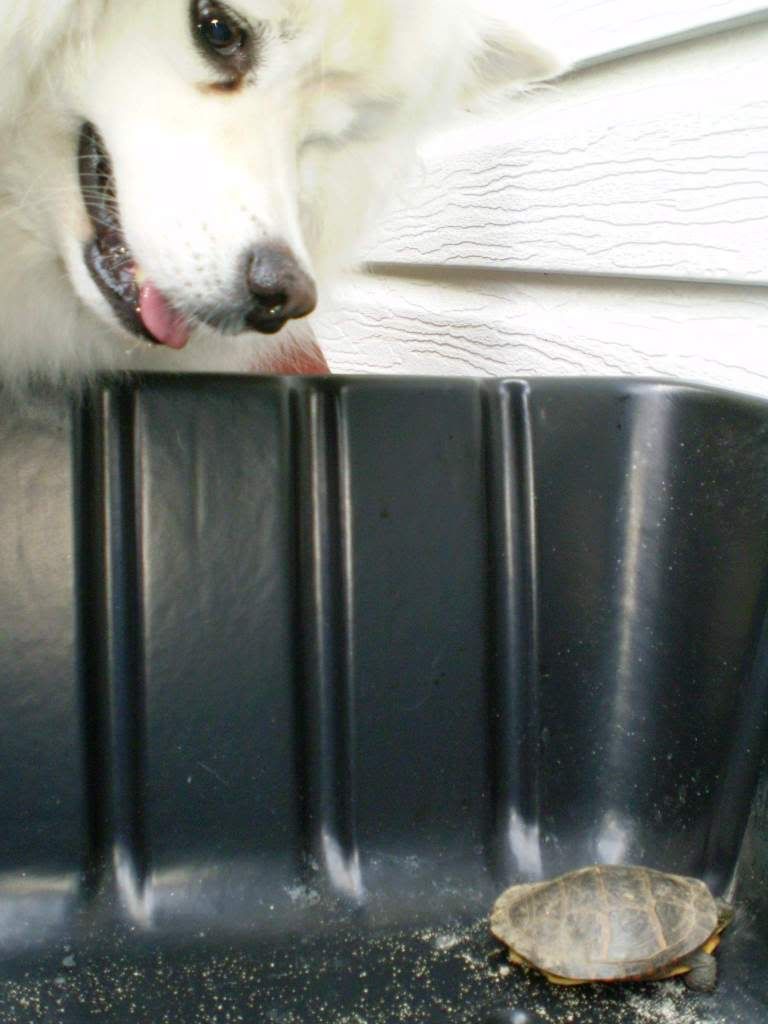 Can i keep him?
i asked mom.


No she said, we can watch him for a while,
but we will be releasing him in the garden.
He can't go out front because we don't want him to get smooshed by
cars.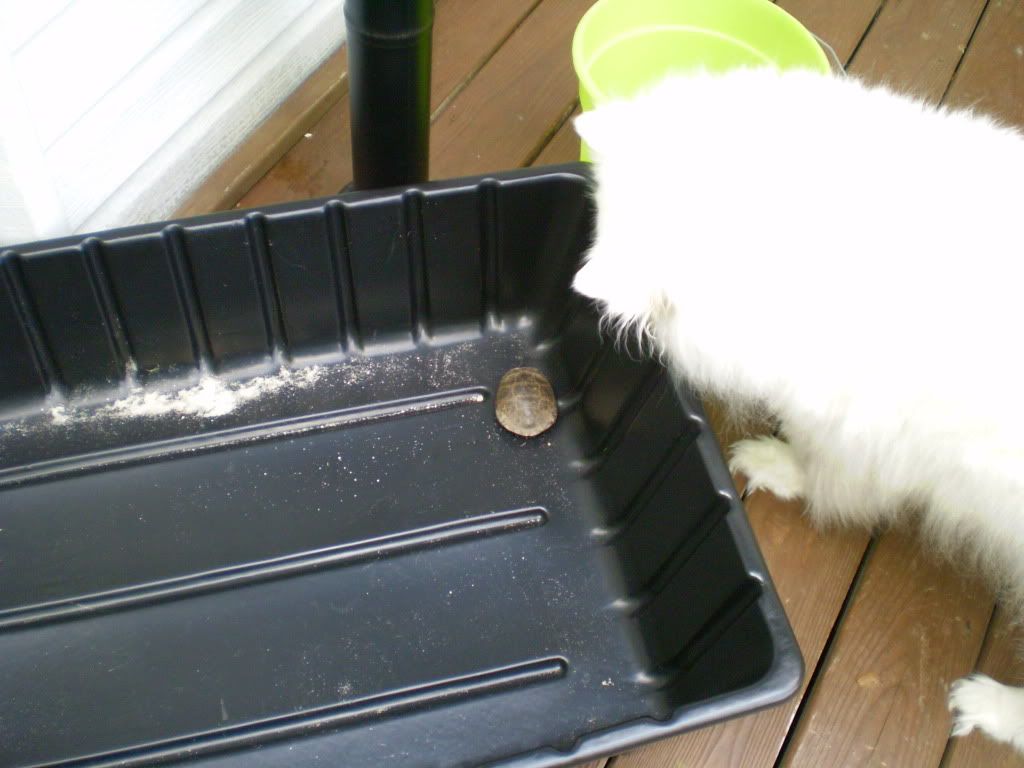 So you watch over him and take care of him,
And then we'll release him.

another job for me!
i can do this!