Hey guys!
guess what!
Benny and i are at the beach!

Last night, we went to the bay, because ben has never been to the beach.
sister wanted to ease him into the fun!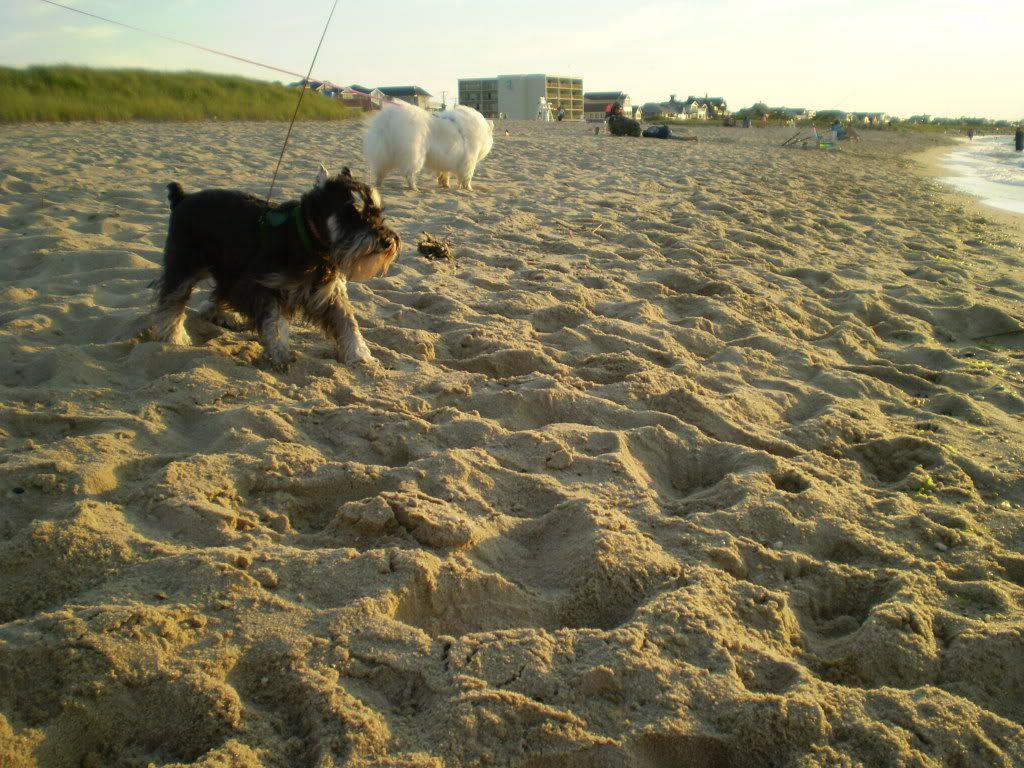 He apparently was so excited on the trip down, he threw up all over himself.
poor ben.
he needs to learn to take it easy.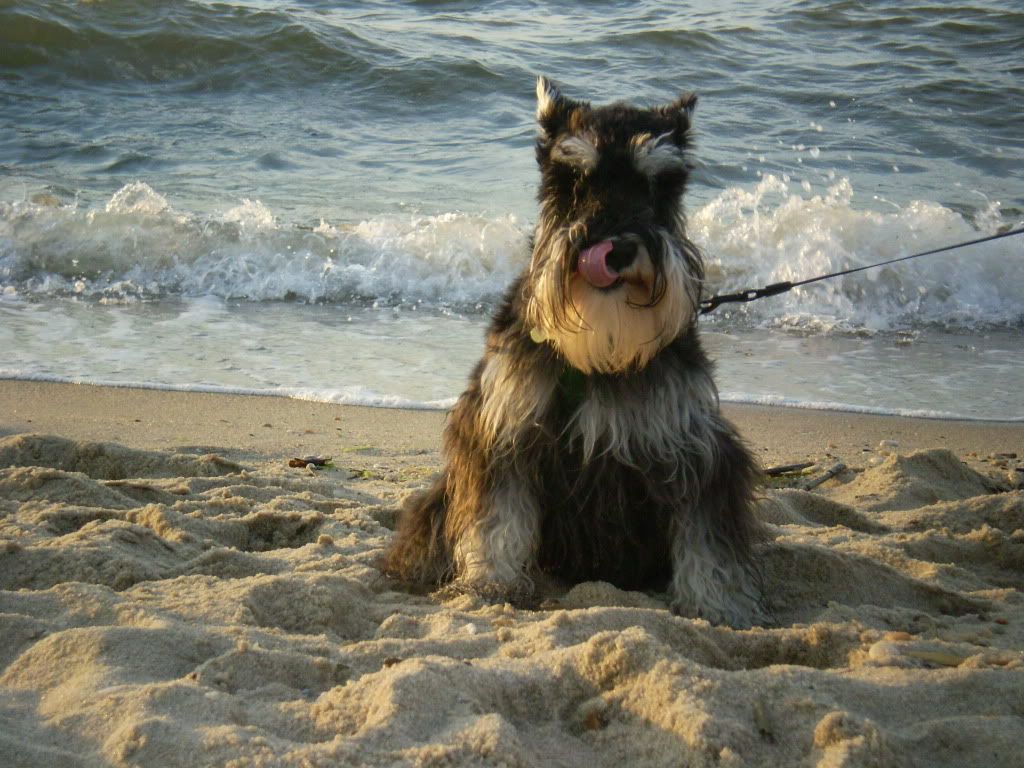 He wouldn't go in the water. he was scared of it!
he dipped his feet... because sister put him in it.
i have no idea how these ocean waves will affect him!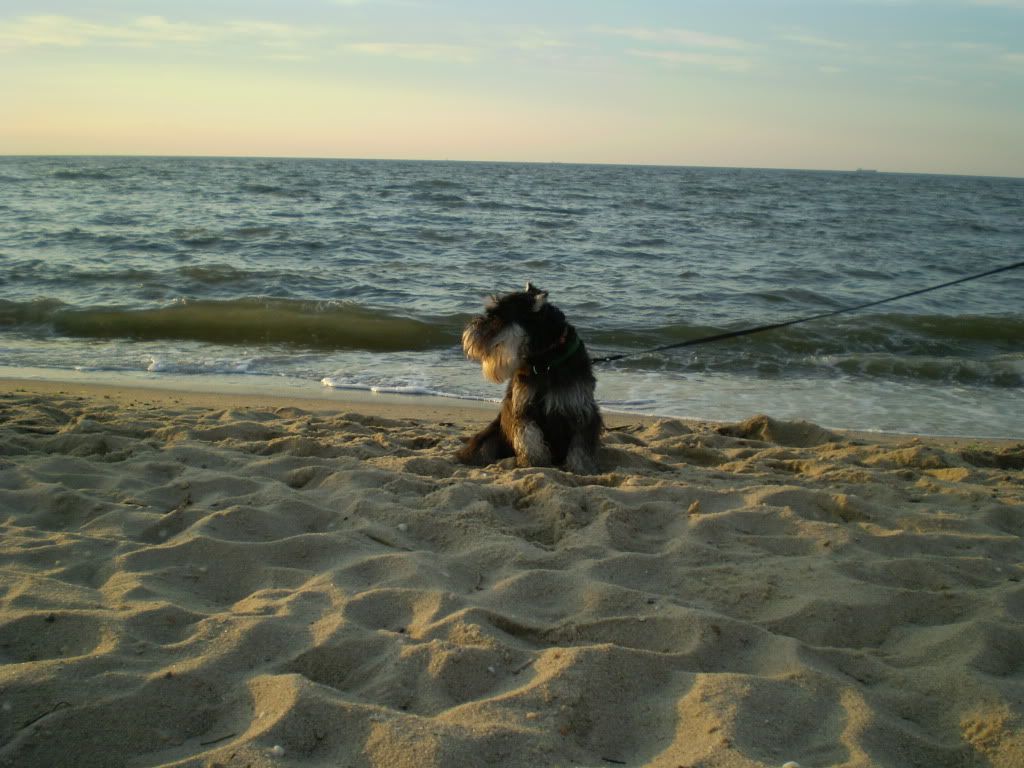 silly ben.
He's just a baby.
He doesn't get that the beach is GOOD.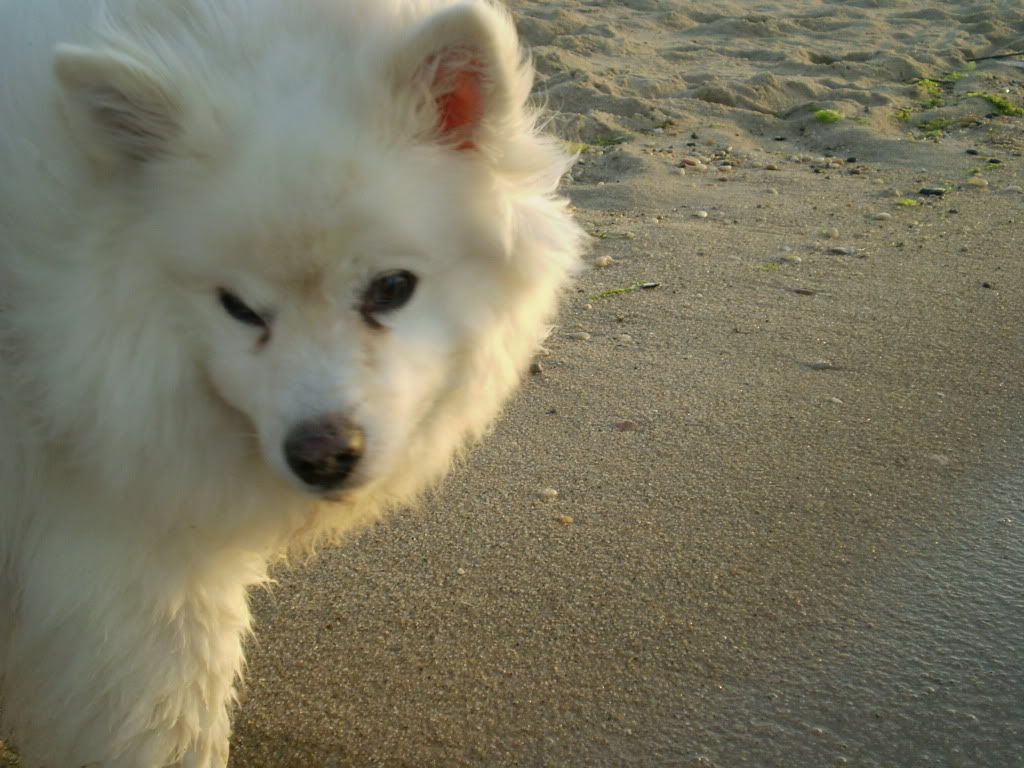 He looks happy over there in the sand.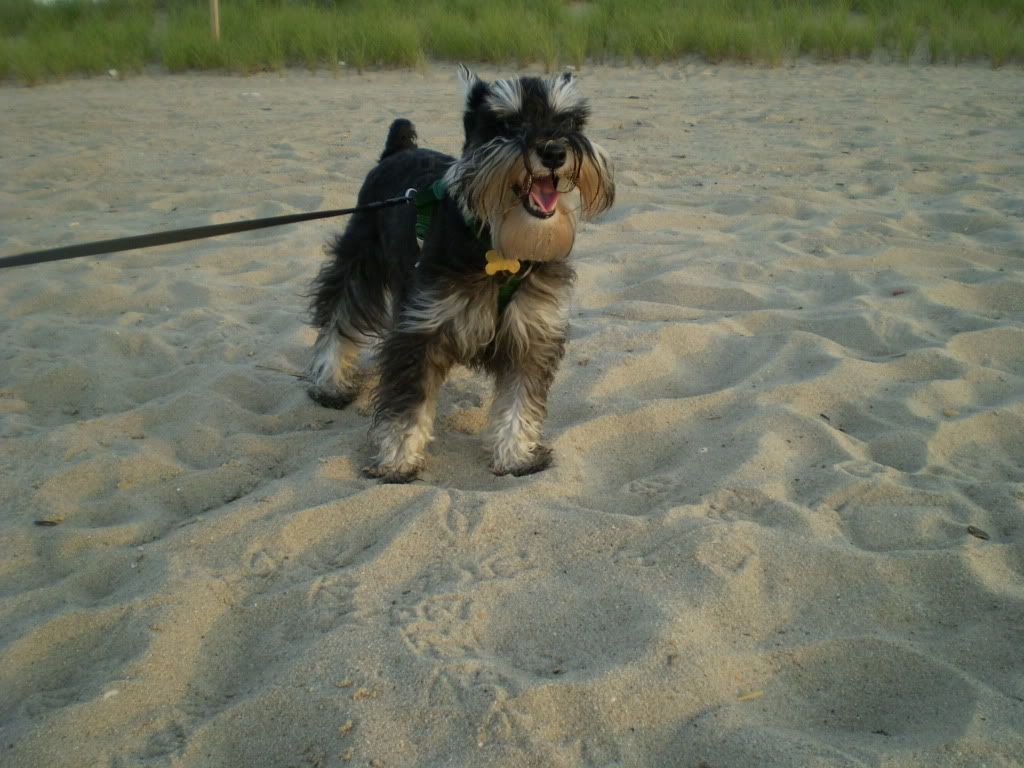 Look at what i found!
A horse shoe crab!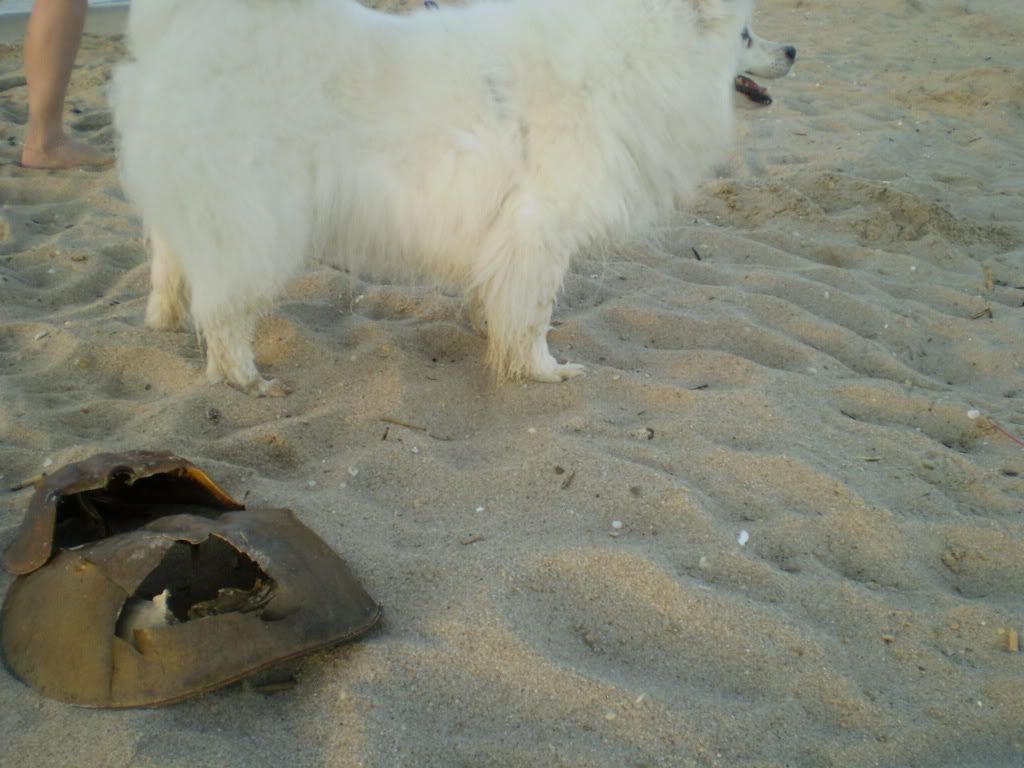 Then i went off to explore some more stuff!
benny followed close behind!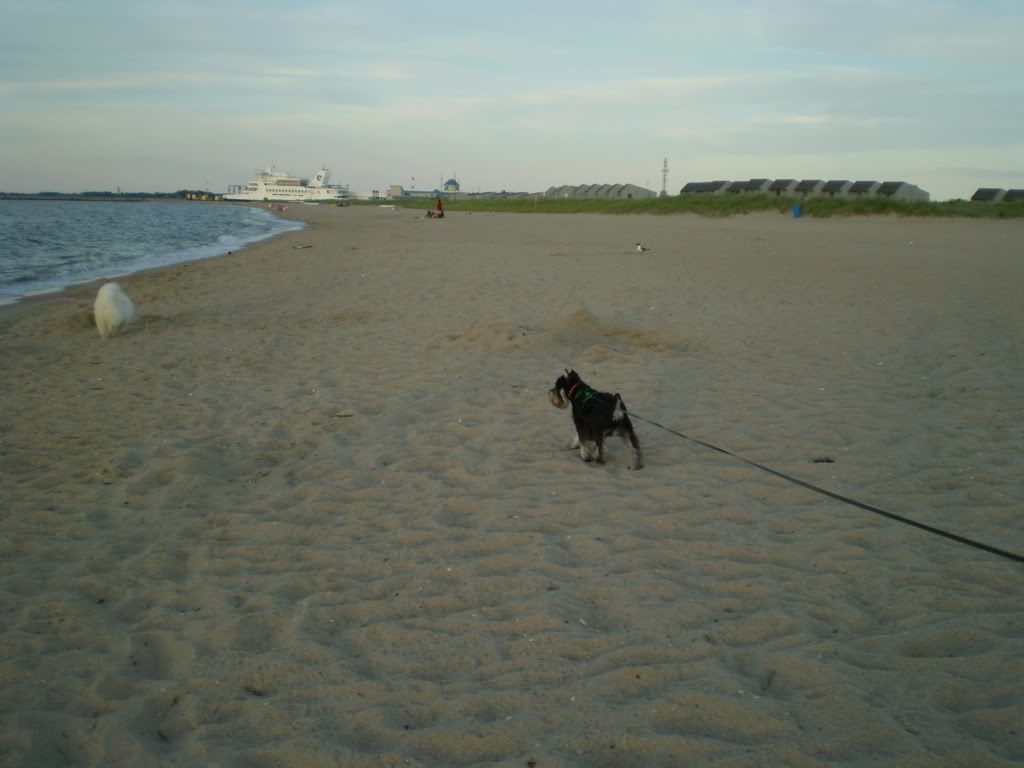 Then i found a jelly fish trapped in this hole.
I thought about rescuing him, but i knew better.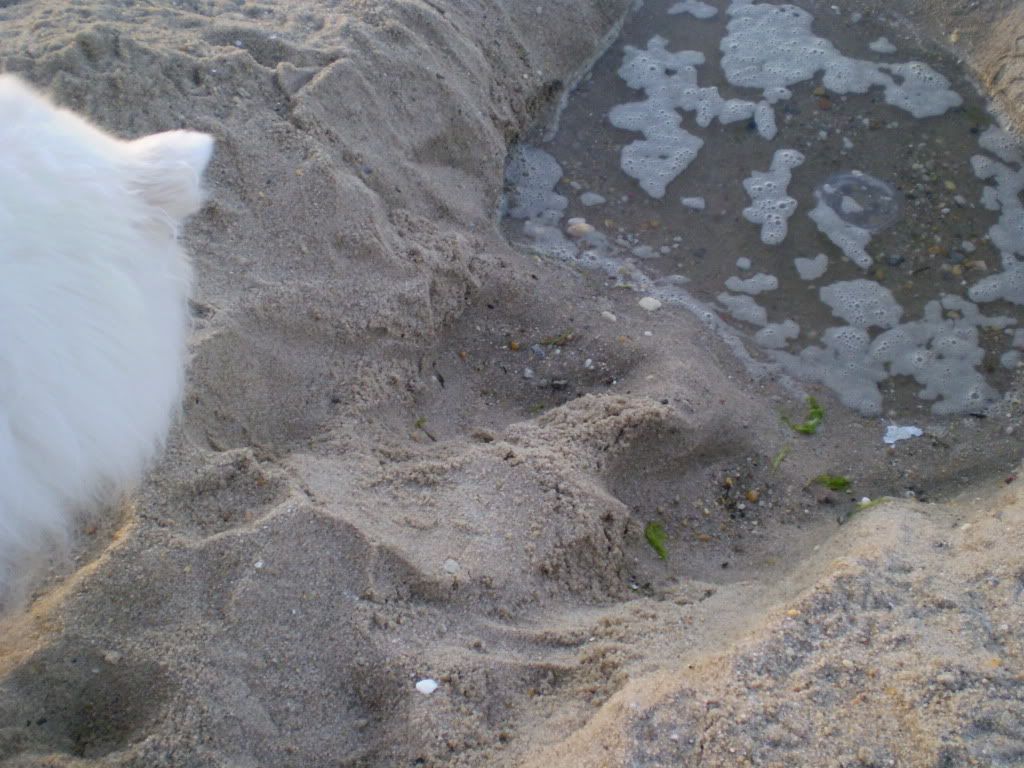 I love the water.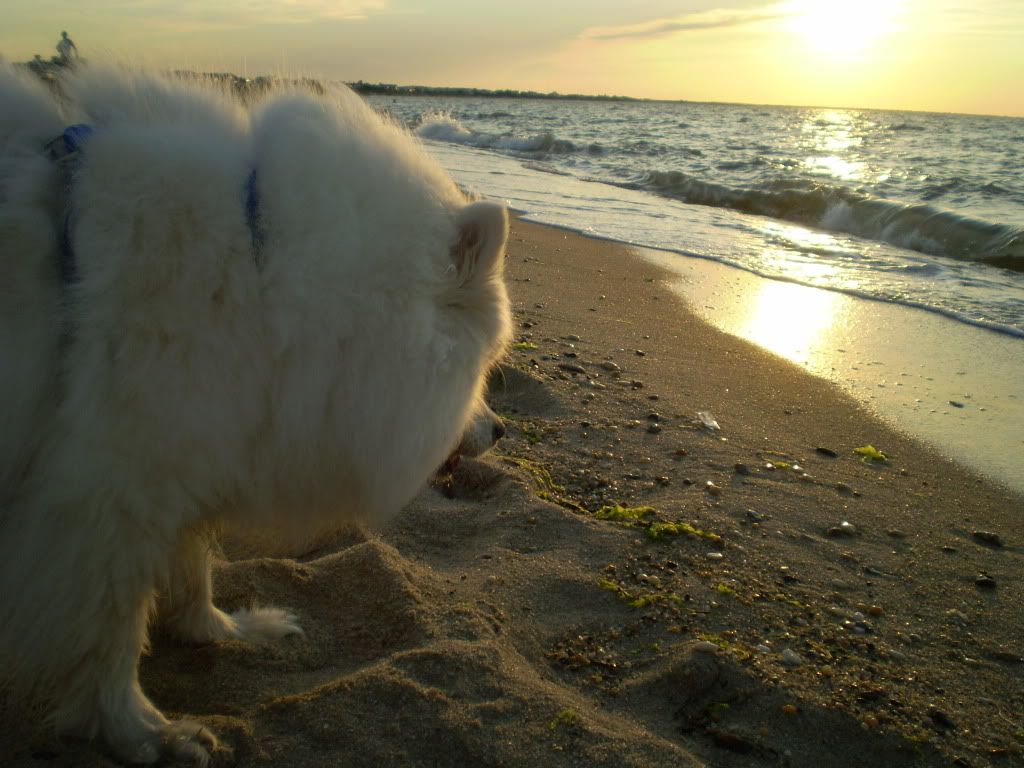 Benny came running down the beach with his dad!


Happy dog: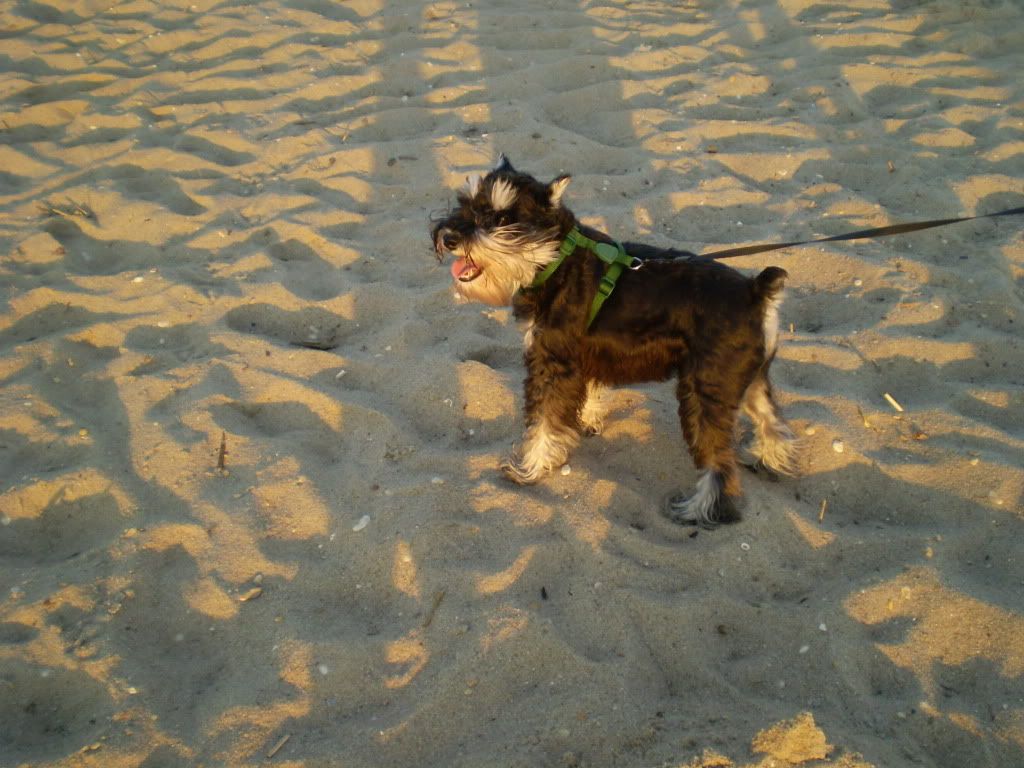 Benny standing in the glow of the sunset.
see the sail boat in the back?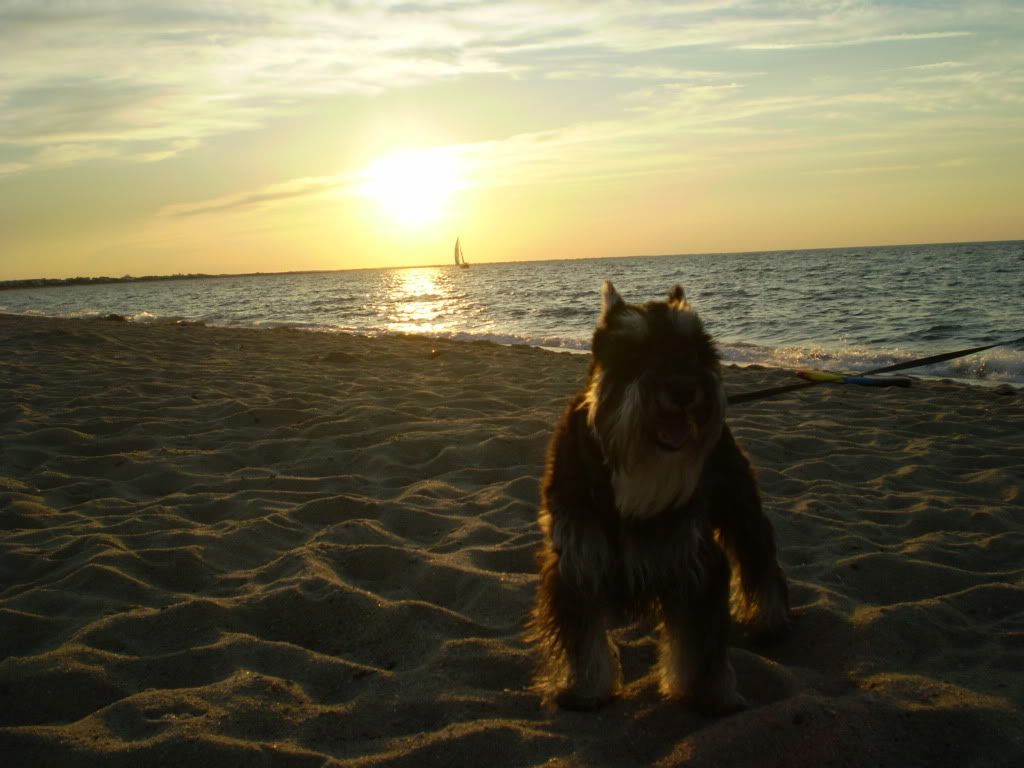 i stalked ben a few times.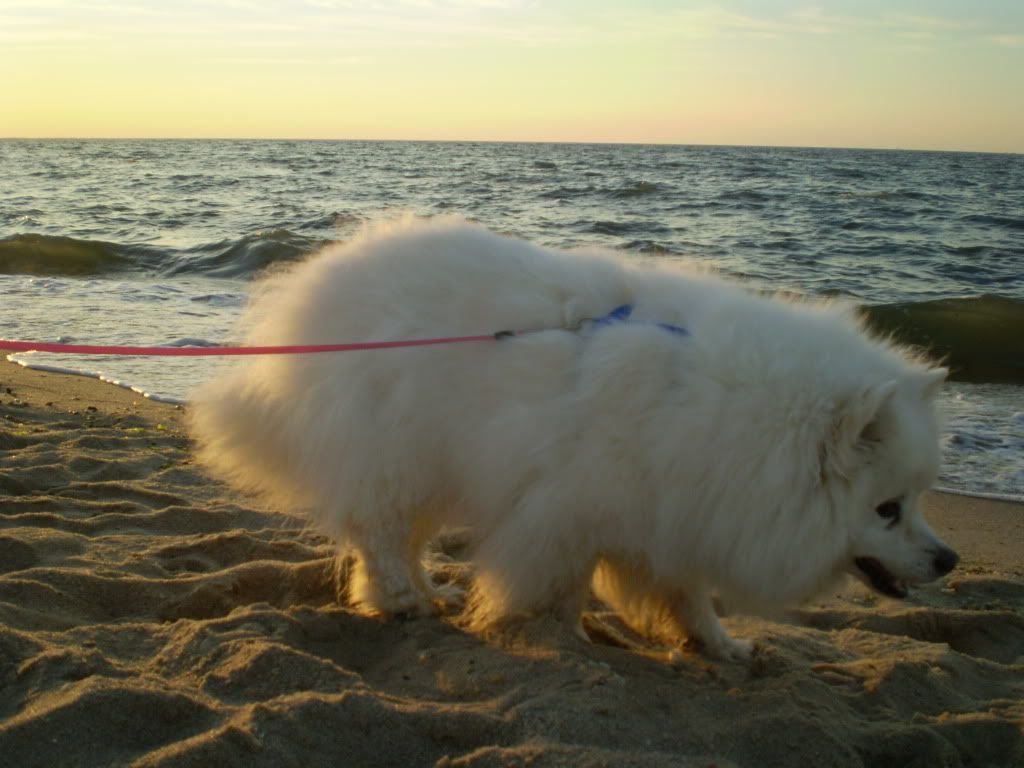 But mom said i couldn't attack him.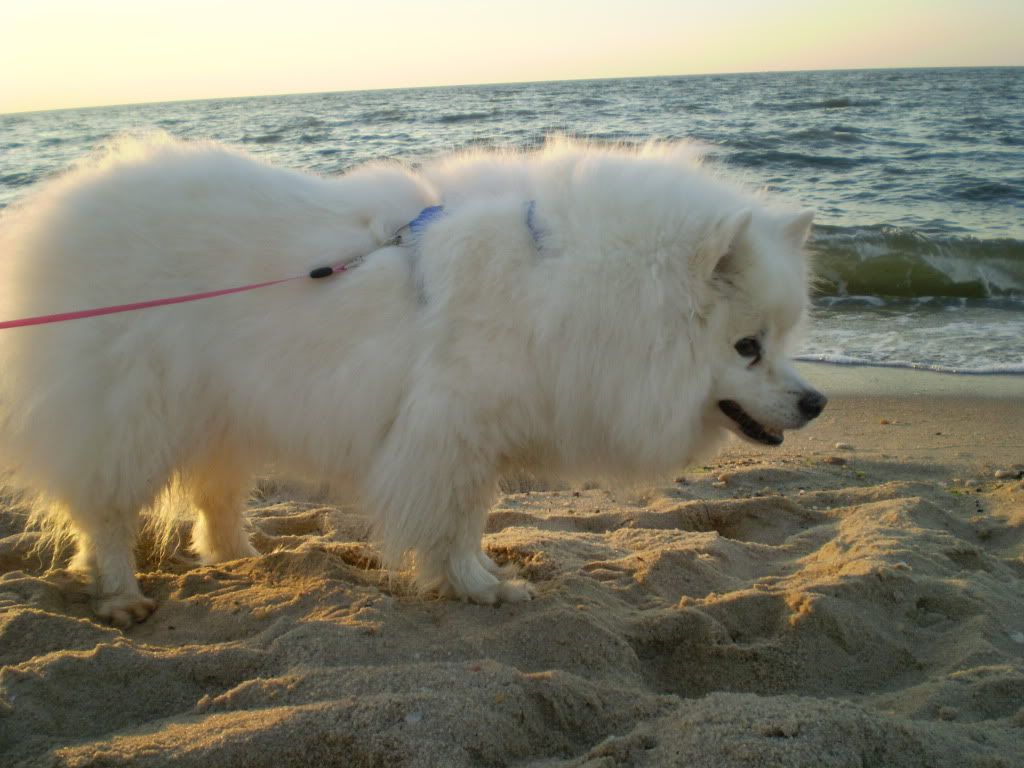 This one is very blurry,
but something about it, sister still likes.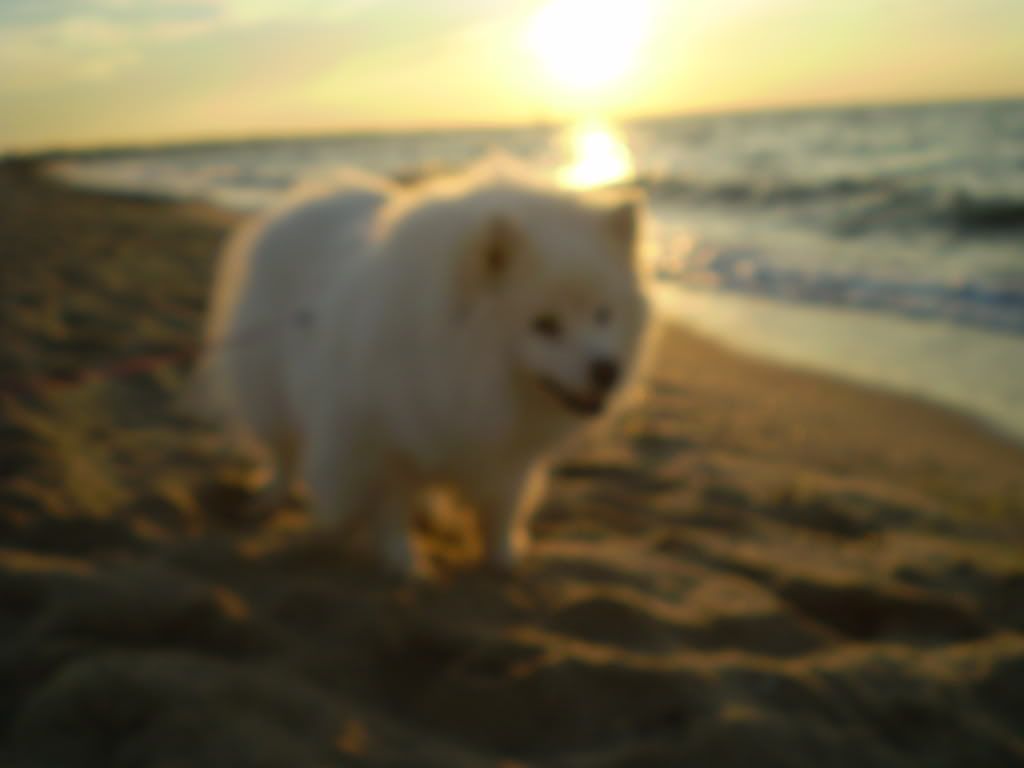 I hope ben learns to love it here too.
it's so refreshing with the breeze!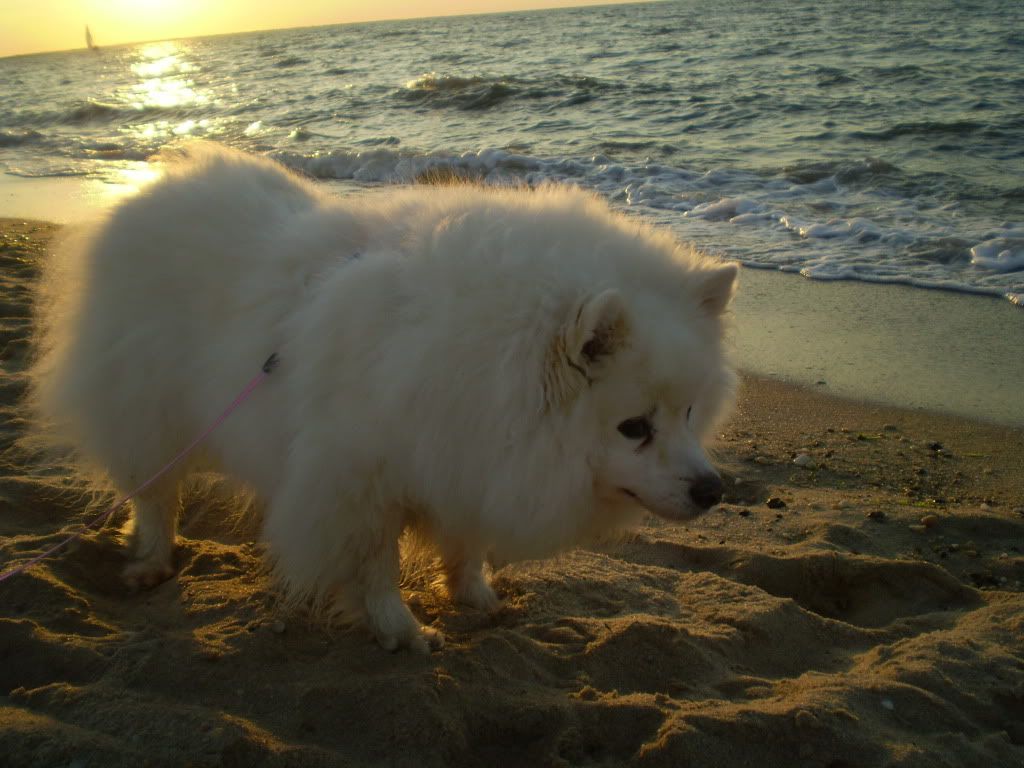 don't i look good at the beach!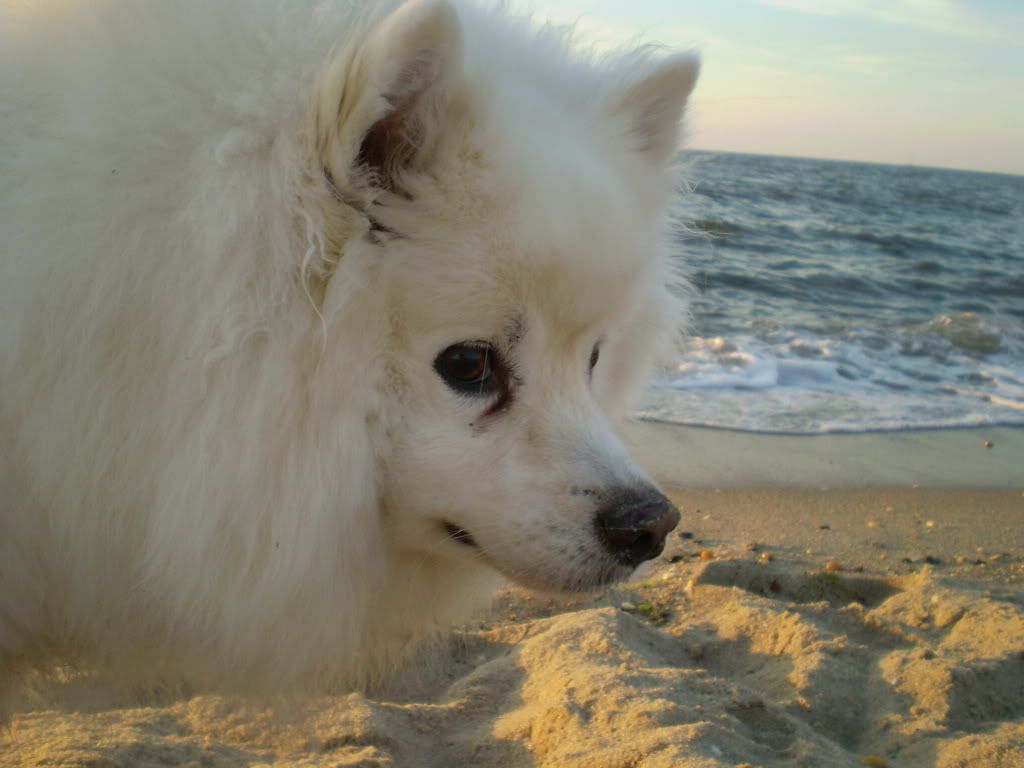 See the sand on my nose?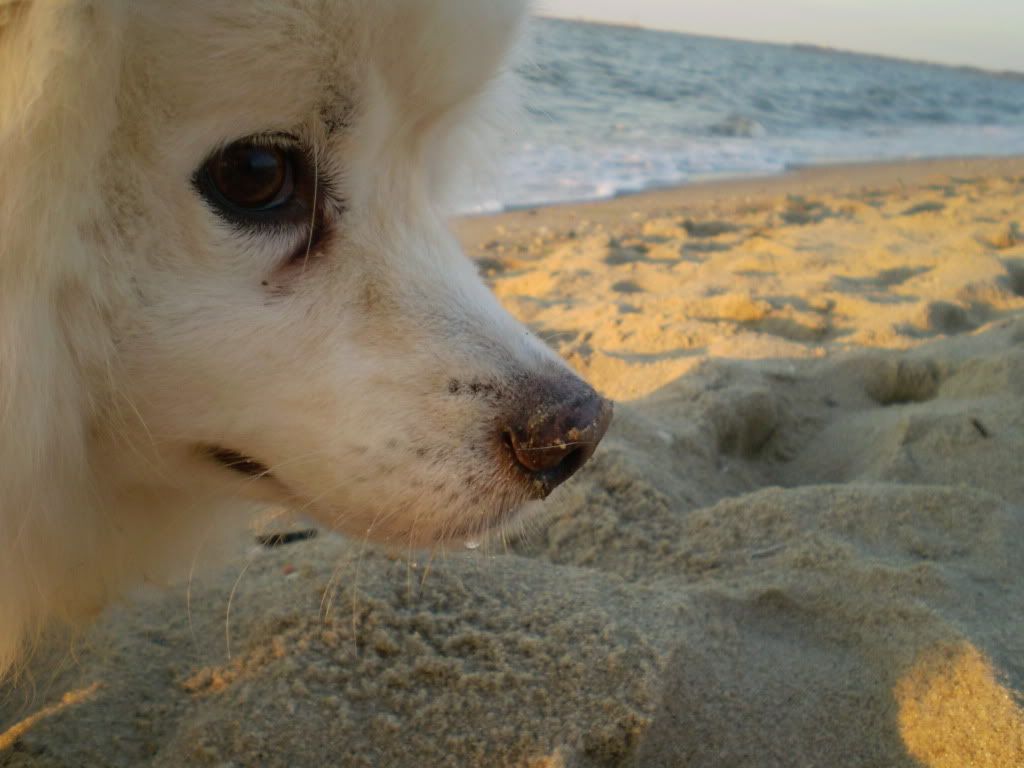 I will continue to update and report you on our adventures!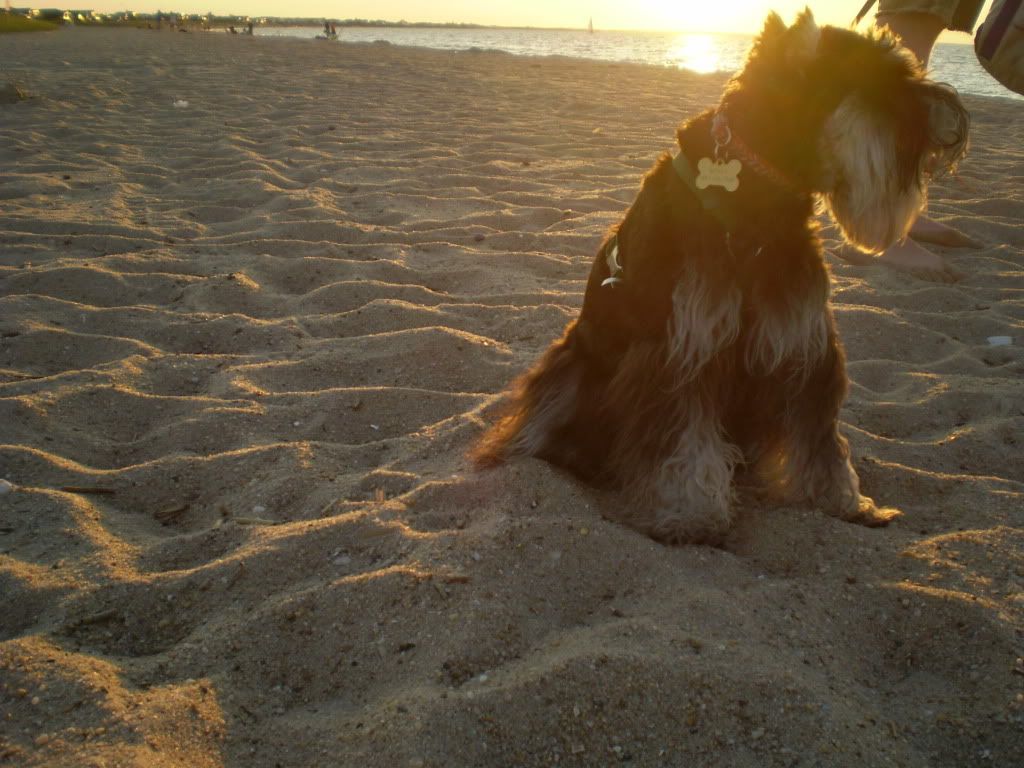 --love,
isis!