This is one of our newest plants.
It's it beautiful?
Such a bright color!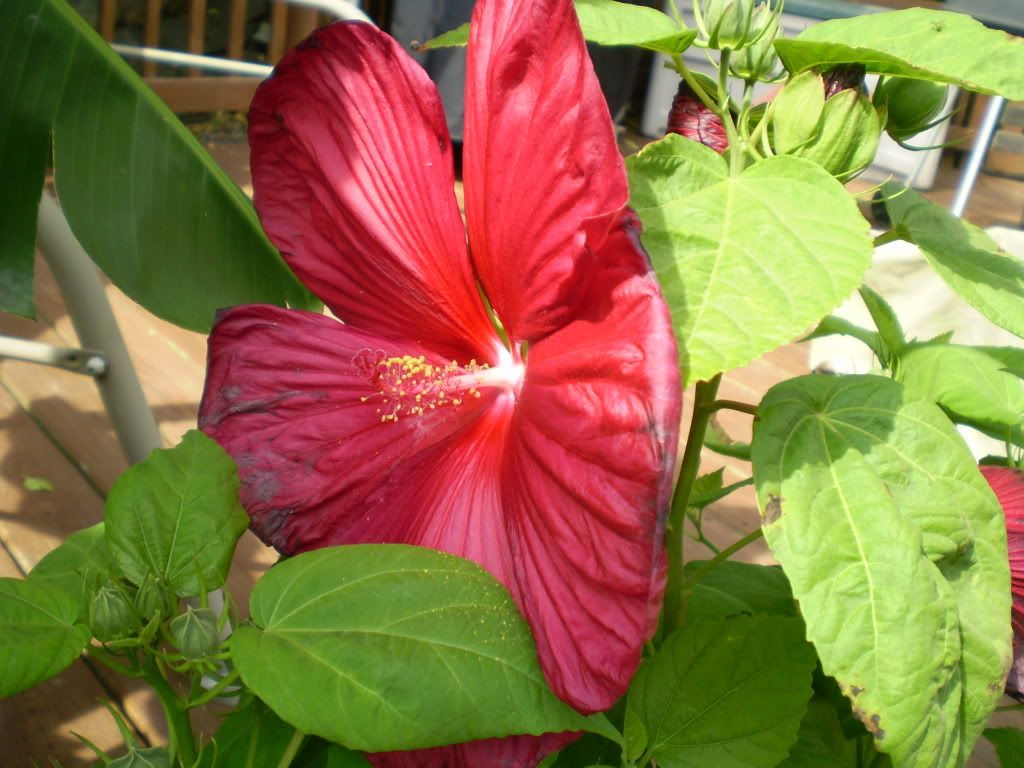 My banana plants, and basil.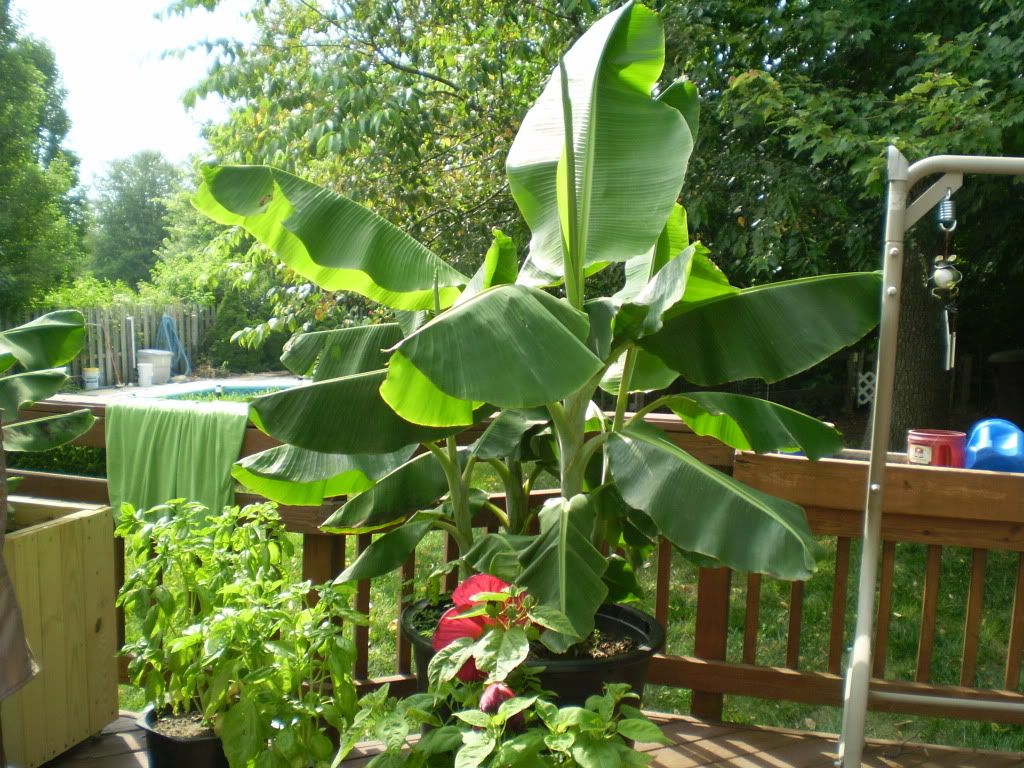 Another new plant, dad bought for mom.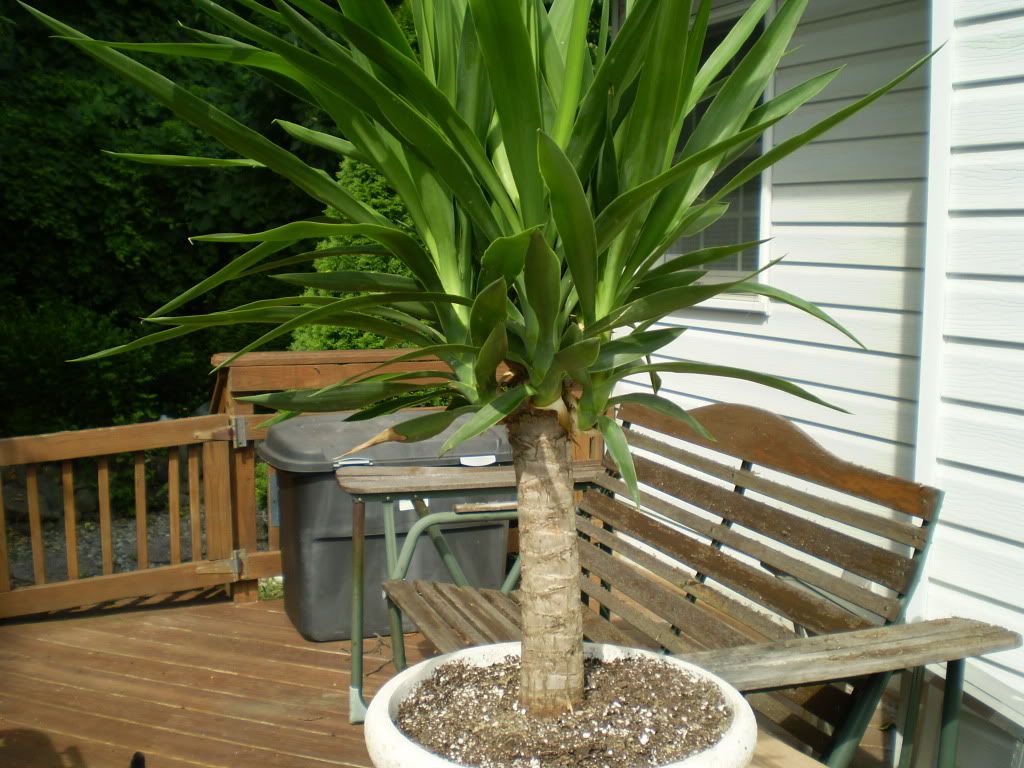 the HUGE banana plant!
it always loves this spot!
my yard looks tropical!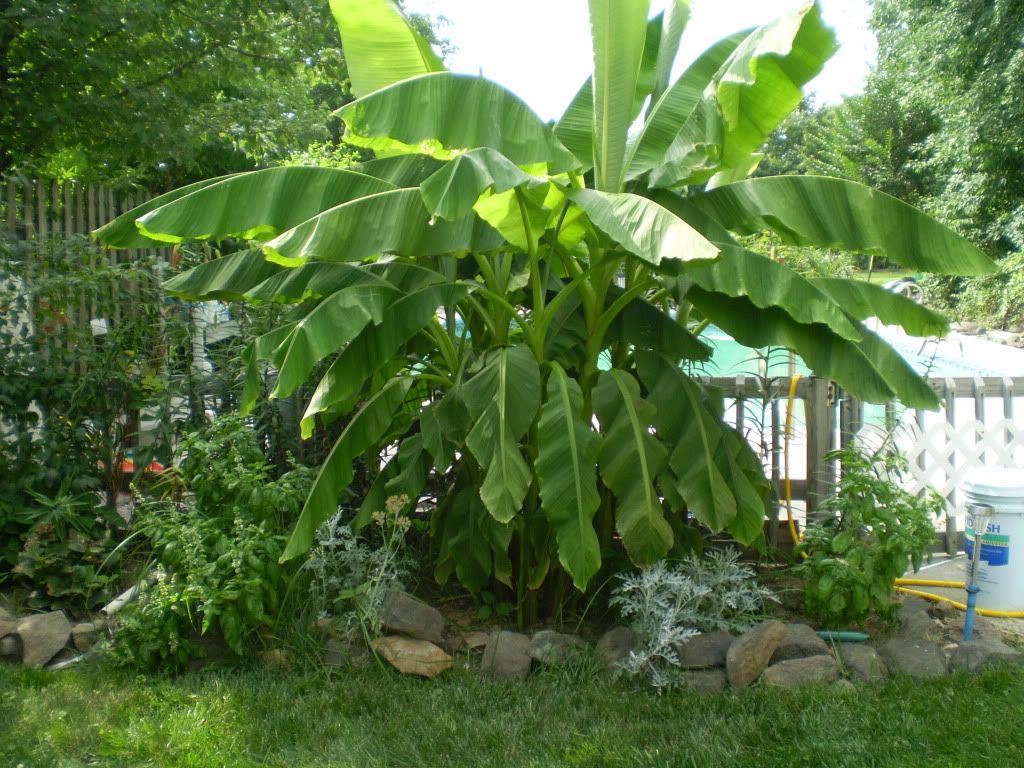 Basil, that's very very happy!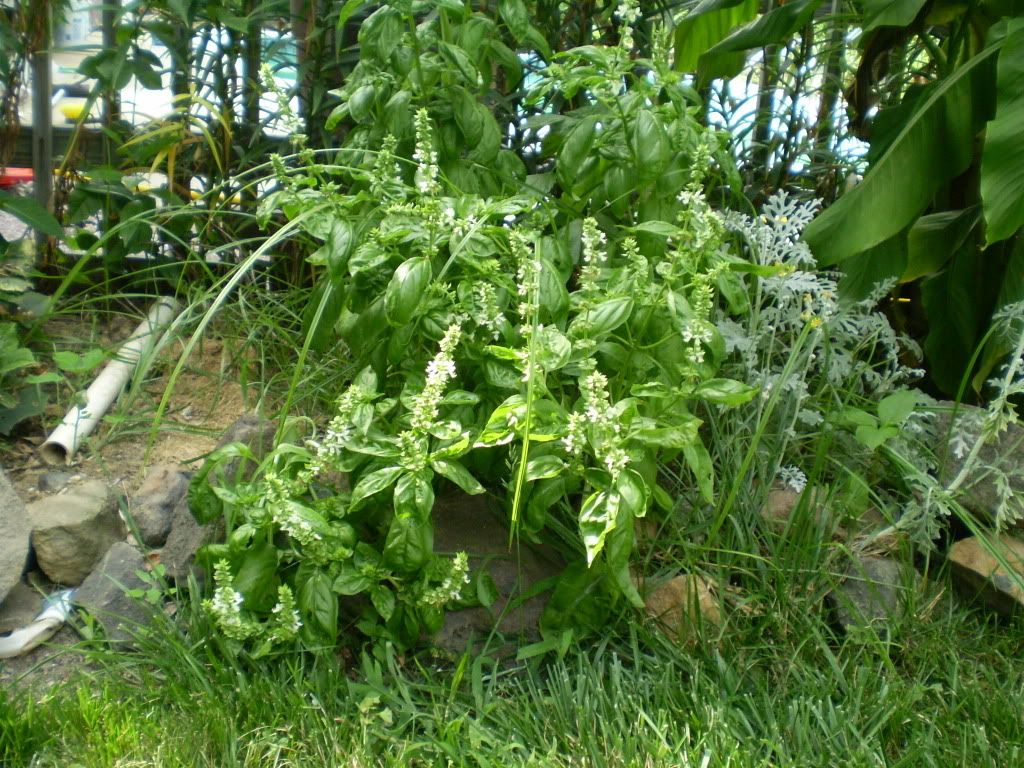 More basil, and a small tomato plant.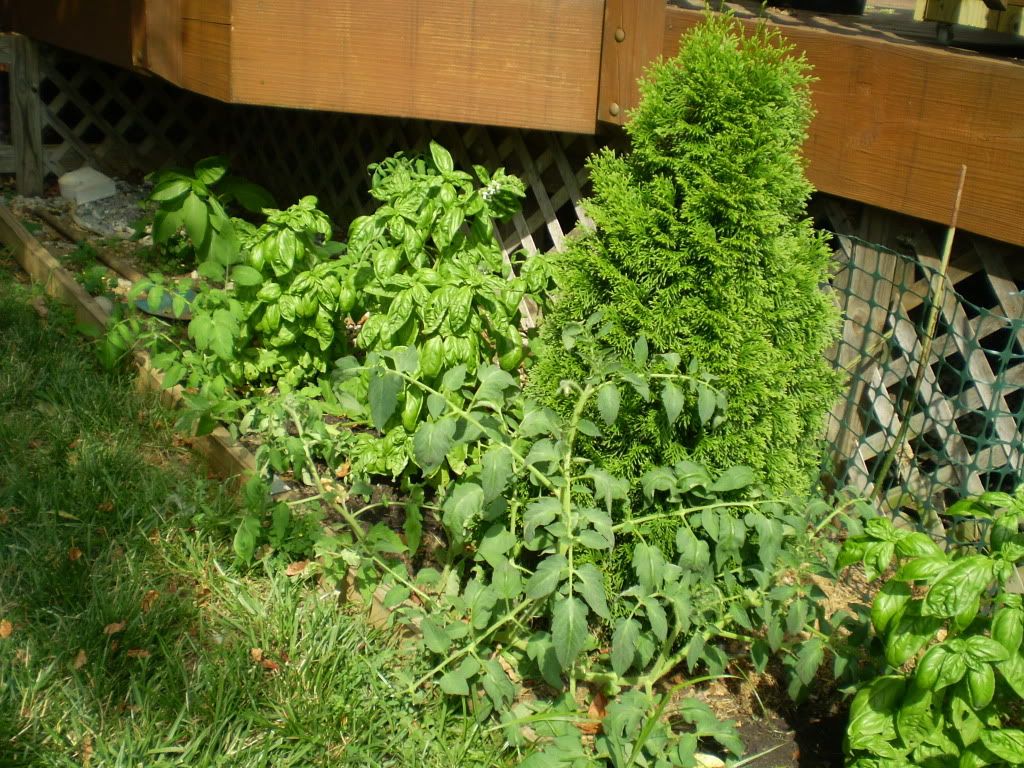 oh! stop for rubs!