Tiger Lilies.
They're getting ready to bloom.
They're some of sister's favorites!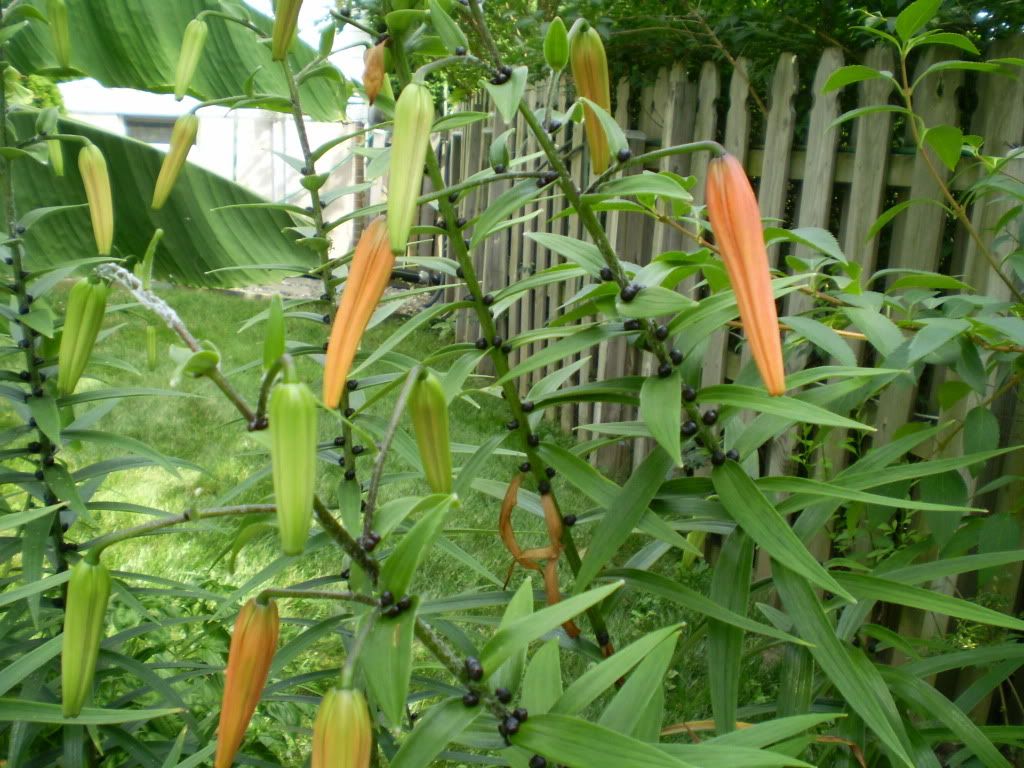 Some in the back have already bloomed.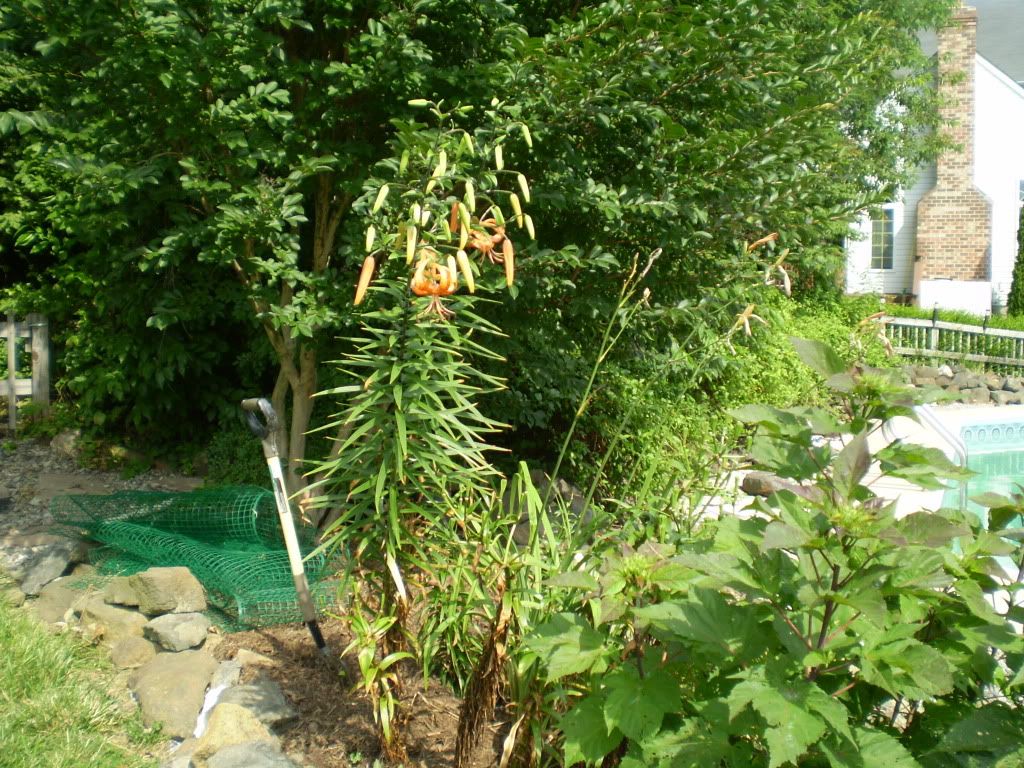 I showed them to sister, she waits for this EVERY summer!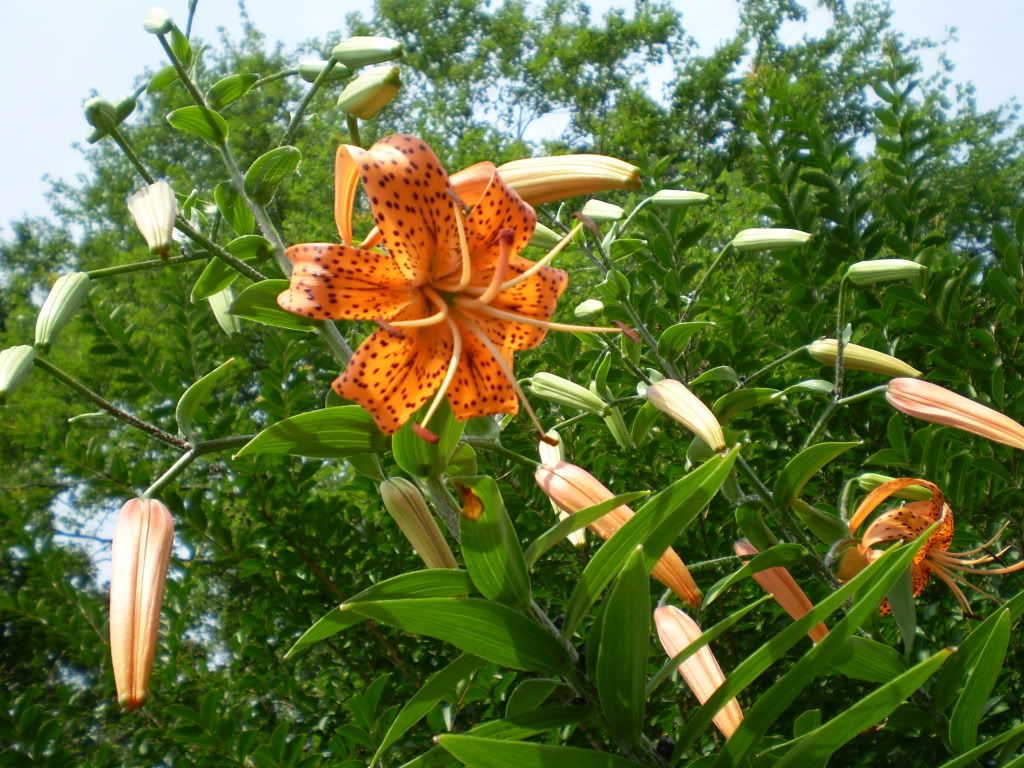 Beautiful lilies.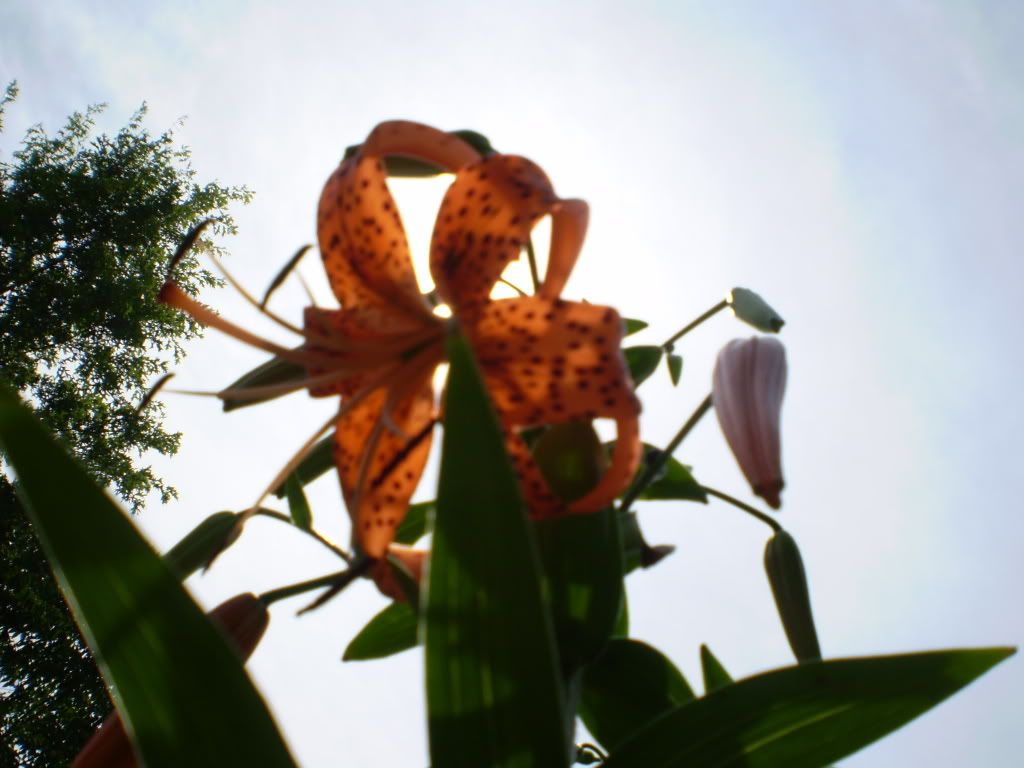 She could shoot them forever.
And probably will.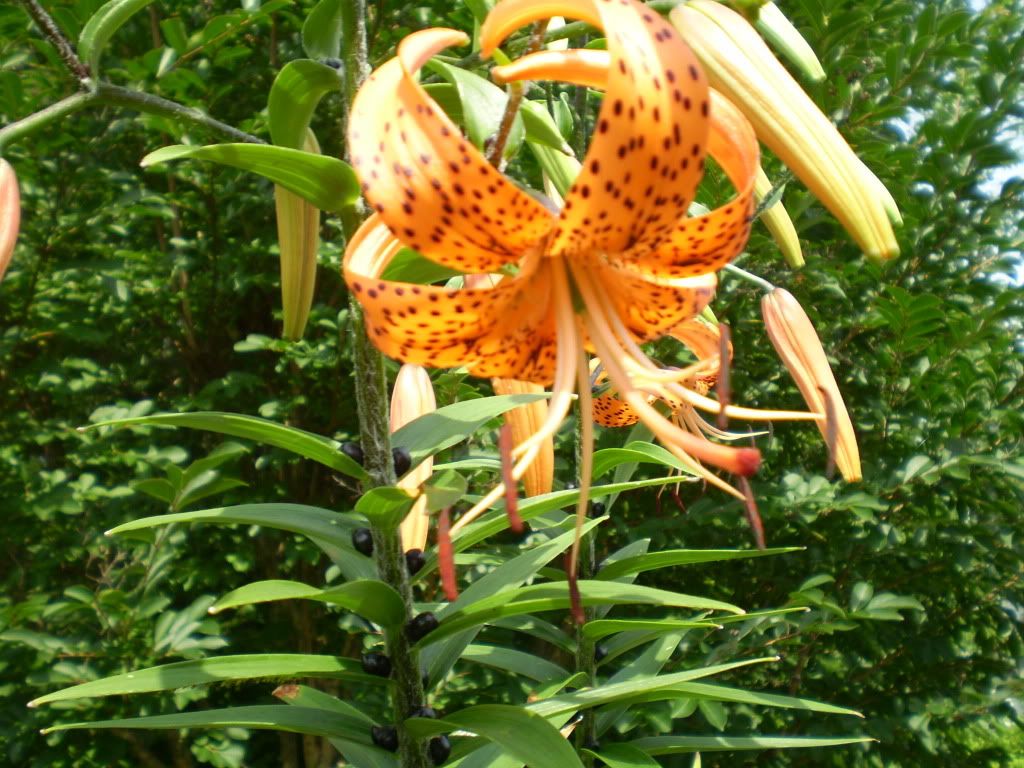 She thinks they're gorgeous!

So do i.
I like to sniff 'em.

Here are our cannas lilies!
look how big they got!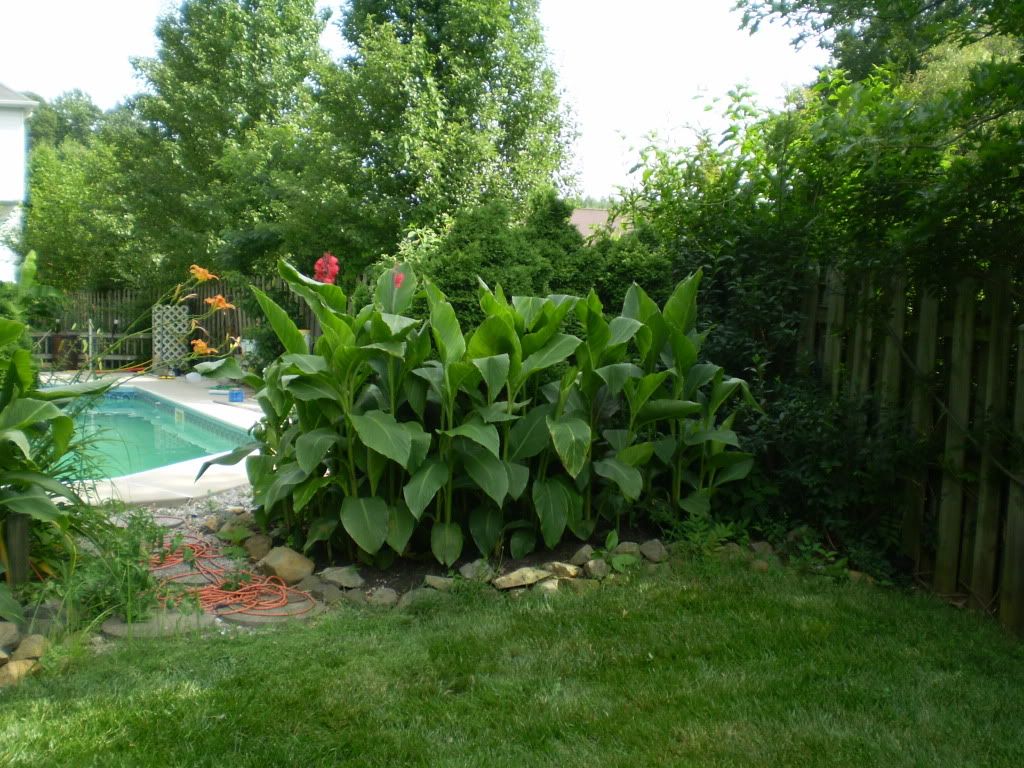 First bloom, pink!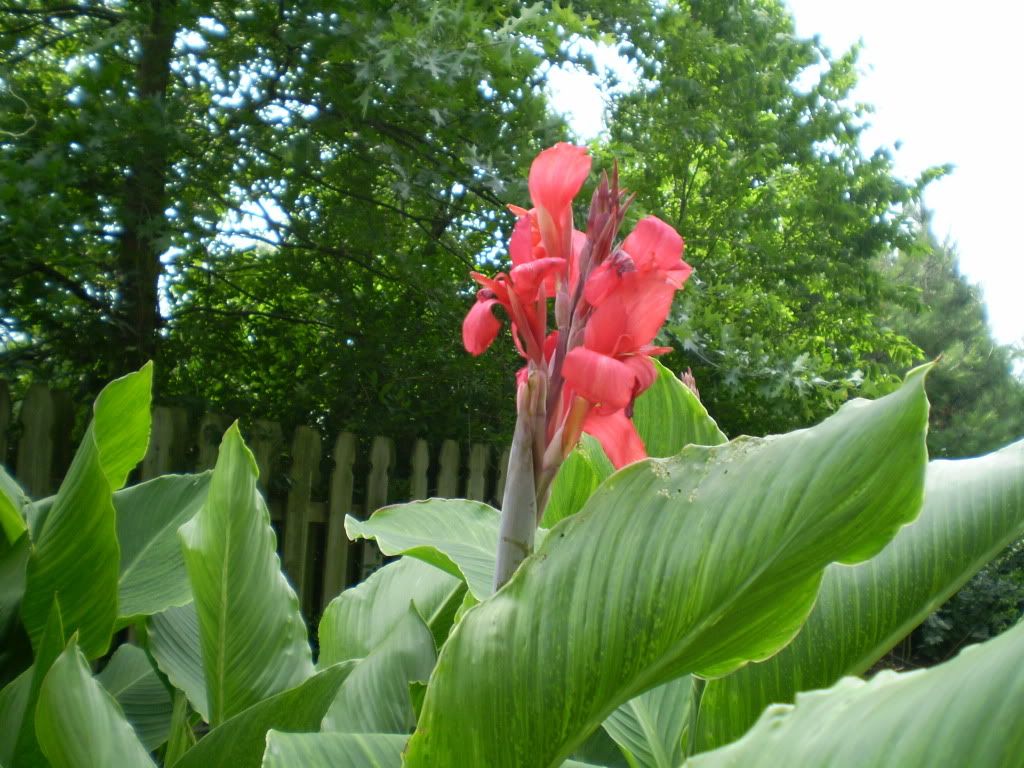 right now, all these flowers are too high up for me to sniff.
I'll hang out here in the shade!