Wow i need a rest.
So much work in the garden,
by the pool, tending flowers and all kinds of plants.

Look who i found!
a baby from the tadpoles we saved!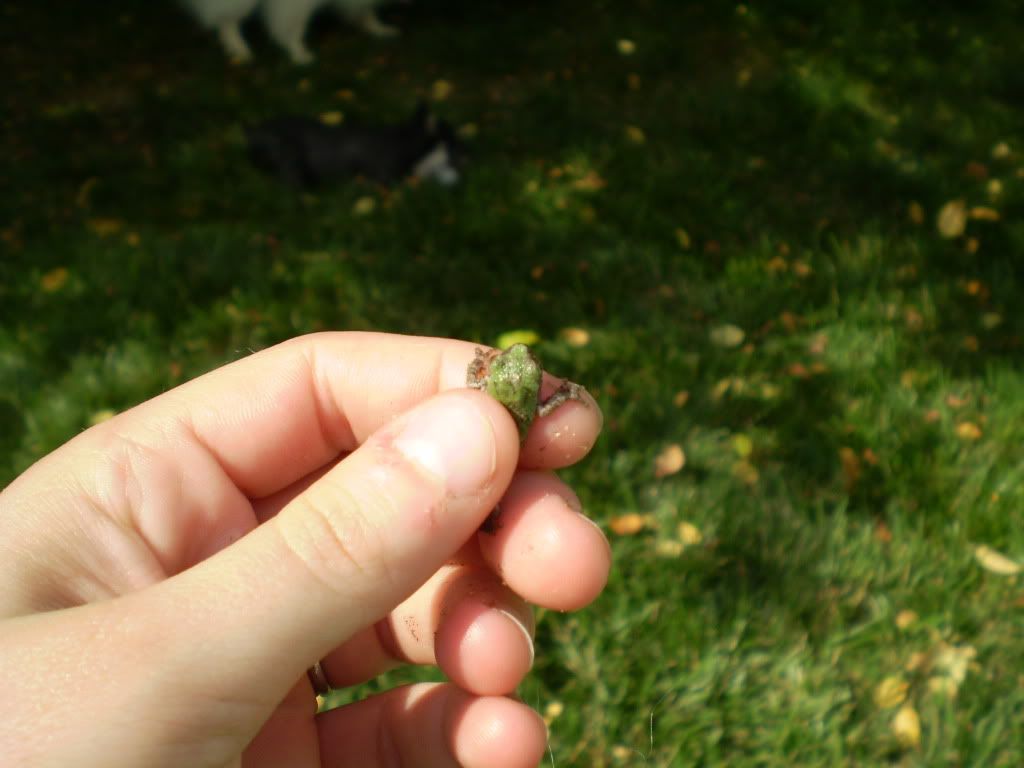 Look at him!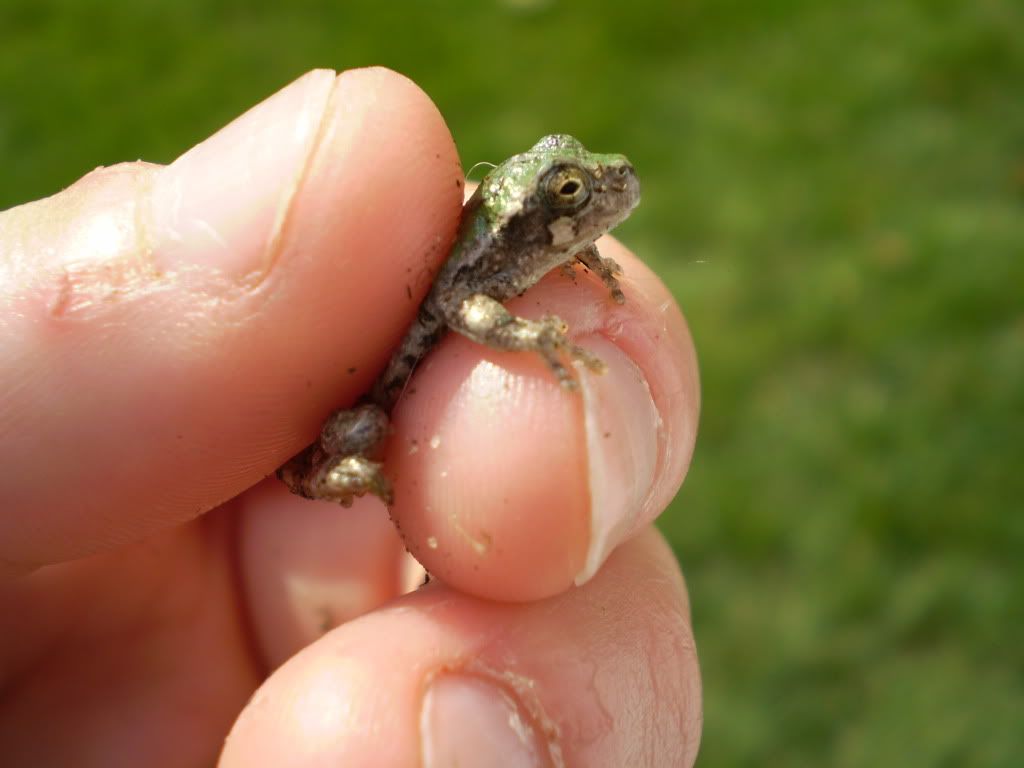 I almost crushed him running in the yard.
mom saw him and saved him from my feet!
Then we let him go in a safe place!